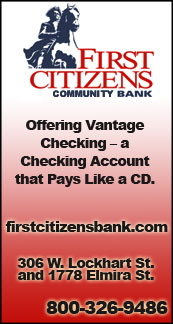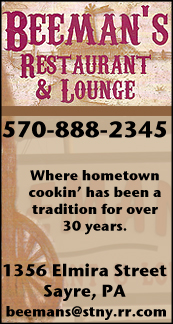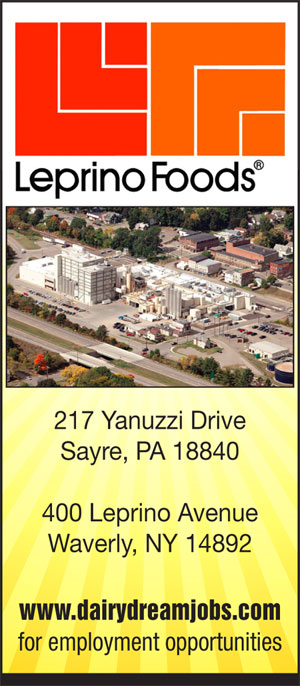 VALLEY SPORTS REPORT: ATHENS' HUTCHISON LEADS SUPER 7 AS FEMALE 'ATHLETE OF THE FALL' (2018-12-01)


Valley Sports Report
THE VALLEY — Senior Rachel Hutchison cemented her place in the annals of Athens girls soccer, by establishing a new school record for goals scored and leading the Lady Wildcats to their District 4 title since 2000 to earn Valley Sports Report's moniker of Super Female "Athlete of the Fall."

Hutchison scored 39 goals to finish her career with a school-record 107. She also doled out 16 assists.

Hutchison broke the school record with a goal in the District 4 semifinals, then added two more goals in the title game, lifting the Lady Wildcats to their first crown since 2000.

She also tied the school record this season with seven goals in one game.

Possessing blinding speed, tremendous foot work, and uncanny field awareness, Hutchison will take her skills to Division I St. Bonaventure in the fall.

The remainder of the Super 7 Females of the Fall:

Sydney Meyers, senior, Waverly: Meyers is a dynamic hitter, but also a tremendous all-around player. She recorded her 400th career point and 400th career dig this season, and also graduates with three school records — 658 career digs, 323 digs in a season, and 32 service points in one match.

This season, Meyers recorded 258 service points, including 77 aces, 205 kills, 323 digs, and nine blocks.

Meyers is the VSR volleyball "Player of the Year."

Sheridan Talada, sophomore, Waverly: Talada finished seventh at the Section IV, Class Championships to earn her first trip to States, where she finished 78th.

Talada, who won the Tom Koons Valley Invite, finished 22nd at the IAC Championships. She also finished eighth at the Owego Invitational, 11th at both the Marathon and McDaniel-Baxter Invites, 20th at prestigious McQuaid Invitational, and 21st at the Bob Greene Invitational.

Talada is the VSR girls cross country "Runner of the Year."

Rozlyn Haney, freshman, Sayre: Haney used sprinter's speed, tremendous foot skills, size and strength, and a soccer IQ well beyond her years, to score a school-record 39 goals. She also dished out five assists.

Haney also set school records for most goals in a game with seven. and most goals in a postseason game with six.

"She was named the VSR Female "Newcomer of the Fall."

Kennedy Wheeler, senior, Waverly: Wheeler was dominant throughout the regular season with 25 dual meet first-place finishes, and won four silver medals to lead the Lady Wolverines to the team title at the IAC Championship meet.

She finished third in the 100-yard breaststroke at the Section IV, Class B meet, but beat the state cut at the Class B prelims to qualify for the state meet. At States, she finished 67th.

Ariana Gambrell, senior, Athens: Gambrell, who was a mainstay on the Athens defense the last three years, shifted to the front of the Lady Wildcat alignment and it paid immediate dividends.

Using her sprinter's speed, superior strength, and a hefty soccer IQ, Gambrell scored 26 goals and dished out 10 assists, before being shifted to defense for the final 3 1/2 games of the season. She also tied the school record with seven goals in a game.

Gambrell has committed to compete at Division I Bucknell in track & field.

Gabby Picco, sophomore, Waverly: Fast and physical, Picco always seems to be one step ahead of opposing defense.

She scored a team-high 21 goals and doled out seven assists this season to help Waverly to its third consecutive appearance in the Section IV, Class B title game.

——————

IN PHOTO: Athens senior Rachel Hutchison.




Print Friendly Version
You've asked about helping ...
here's your chance. Click HERE