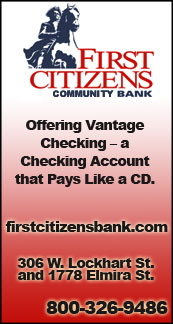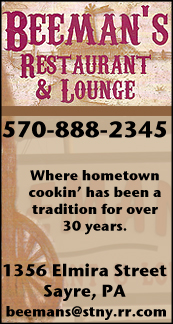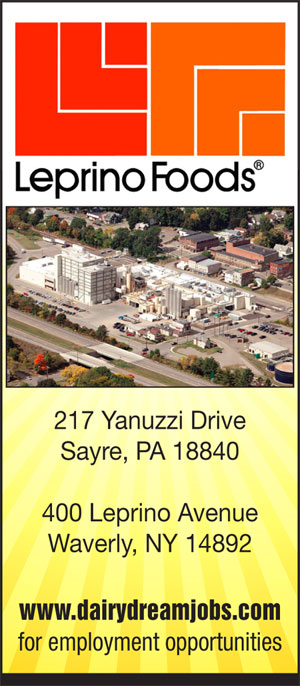 SECTION IV INDOOR TRACK & FIELD: CHANDLER, HYLAND LEAD WAVERLY'S EFFORTS AT '607 INVITATIONAL' (2018-12-02)


Valley Sports Report
CORTLAND — Junior Isaac Chandler won a pair of events, and senior Stephanie Hyland had three top-three finishes to pace Waverly's efforts here Saturday at the "607 Indoor Track & Field Invitational" at SUNY Cortland.

Chandler won the 55-meter hurdles in 8.25 seconds. He also won the pole vault, clearing the bar at 13-feet.

Sophomore Caden Wheeler notched the Waverly boys' only other win. He finished first in the long jump with a leap of 20-feet, 1-inch.

Chandler and Wheeler teamed with 7th-grader Ralph Johnson, and senior Tyler Saxon to finish third in the 800-meter relay in a time of 1:45.8.

The foursome of sophomores Jayden Rose, Alex Gadow and Collin Wirght, and junior Jake Blair finished fifth n the 1,600-meter medley relay in 4:10.29.

Wright finished fifth in the 1,600-meter run in a time of 5:07.26.

Freshman Nate Ackley finished seventh in the 3,200-meter run in a time of 11:06.48, and sophomore Alex Gadow finished eighth in the 300-meter dash in 42.82 seconds.

GIRLS
Hyland teamed with juniors Elizabeth Fritzen and Sheridan Talada, and freshman Emily Tully to win the 1,600-sprint medley in a time of 4:43.17.

Hyland finished second in the 600-meter run in a time of 1:52.51 and Fritzen was fifth in 1:54.84. Hyland finished third in the triple jump with an effort of 30-feet, 10 1/4-inches.

Talada finished second in the 1,500-meter run in a time of 5:31.19.

Freshman Mackenzie Nichols finished fourth in the 1,500-meter walk in a time of 10:46.9, and freshman Megan Heath was fifth in 11:12.92.

Junior Alyssa Simonetti finished fifth in the 55-meter hurdles in a time of 11.12 seconds, and junior Christina Buiniskis was eighth in 11.47 seconds.

Junior Paige Ackley finished sixth in the 1,000-meter run in a time of 3:28.0

Tully finished sixth in the 300-meter dash in a time of 50.7 seconds, and junior Zoe Lunduski was eighth in 51.51 seconds.

Ackley, Lunduski, and Fritzen teamed with 8th-grader Abigail Knolles to finish sixth in the 800-meter relay in a time of 2:08.08.

Tully and Buiniskis both cleared the bar at 4-feet to tie for seventh in the high jump.

Waverly returns to action Saturday in the Ithaca Bombers Invitational at Ithaca College.



——————




IN PHOTO 1: Waverly's Stephanie Hyland. IN PHOTO 2: Waverly's Isaac Chandler. ... PHOTOS COURTESY OF CHELA BUBNIAK.







Print Friendly Version
You've asked about helping ...
here's your chance. Click HERE