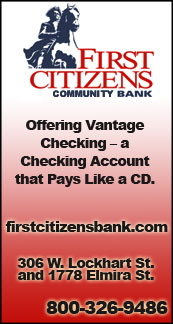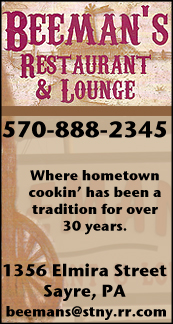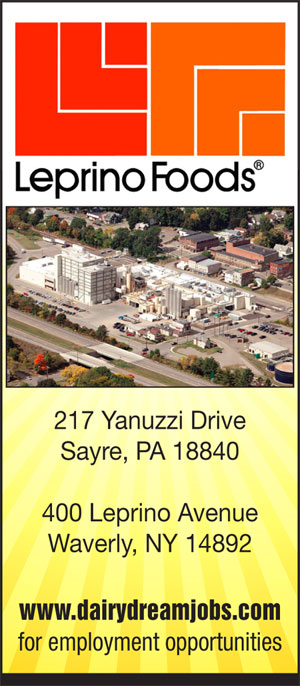 THE FINAL WORD: PUTTING A BOW ON THE 2018 FALL SEASON (2018-12-02)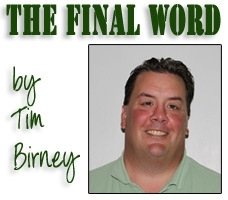 Fall of 2018 was a championship season.

Tioga football put another notch on its belt, while the Athens boys soccer program put its name on the map as a District 4 power with the its second title in three years.

The Athens girls soccer program got off the schneid, winning its first D4 title since 2000, and the Waverly volleyball team captured its first-ever Section IV title.

Tioga coach Nick Aiello has guided his program to seven Section IV titles, and seven Regional championships in eight years, including a state title in 2015.

This yearís Tigers incarnation featured a freshman phenom in Emmett Wood, and several seniors who were role players on previous teams and who stepped into major roles this season only to have their performances exceed expectations.

Athens boys coach Jake Lezak has built a program to be envious of, and this yearís team was his best yet. A joy to watch, this team returns nearly in tact and should make it three titles in four years.

The Lady Wildcats seemed to be jinxed in recent years, losing in the first round of the playoffs in each of the the last two years, but coach Rich Pitts beefed up the non-league schedule, and played most of those games in the latter portion of the schedule. It definitely paid off.

Waverly played its best volleyball when it counted, and won the programís first-ever Section IV title. I canít say it came out of nowhere, but the Lady Wolverines had a bit of an up-and-down season only to turn it on when it counted most.

The championship tally could have been higher had the Waverly girls soccer and football teams, and the Tioga volleyball teams not run into eventual state champions in the Section IV finals.

The Lady Wolverines lost to Chenango Forks for the third straight year in the title tilt, and the Lady Blue Devils went on to win their second state title in three years. Along the way, Waverly won another division title and its second overall IAC Large School title.

The Waverly football ran into a buzzsaw in Susquehanna Valley in the Section IV finals, but that takes nothing away from a fine season season for Jason Millerís program, which started the season in an uphill battle with a first-year quarterback, who took the reigns just a few weeks prior to the start of the preseason, and including another division title.

While a young Tioga team was unable to match five years of regular-season perfection, it did play its best volleyball in the postseason, knocking off IAC Small School champion Candor in a semi-final playoff to advance to its eighth consecutive title game.

Tioga was outgunned in the finals by defending state champions Bainbridge-Guilford, but return the majority of the team and will look to extend the streak to nine in a row.

Another team that made headlines this fall was the Waverly girls cross country team, which ended the season ranked 10th in the state.

A few first-year coaches also made impacts.

Sayre football coach Kevin Gorman helped turn the Redskins from a 1-9 team in 2017 into a 6-4 playoff team in 2018. I believe the best is yet to come here.

Athens volleyball coach Heather Hanson directed the Lady Wildcats to a 9-9 season and their first trip to the postseason in nine years.

Not all coaching jobs are determined by wins and losses. First-year Waverly boys soccer coach Eric Ryck won just one game, but considering the program was non-existent in 2017 due to lack of numbers, and that there was just one player on the roster with varsity experience, it was a job well done.

It wasnít all about the teams in the fall of 2018 either.

Waverly had a trio of individuals qualify for States this season, with senior Kennedy Wheeler capping off a brilliant swim career at States. Junior Sheridan Talada and sophomore Collin Wright also advanced to the state cross country meet.

It always tough to close the book on a season because it always marks the final time youíll see athlete in a particular sport.

Tiogaís John Worthing and Austin Lamb are standout wrestlers, but their contributions on the football field this fall far exceeded anything I could have imagined just a few years ago. I can say the same thing for Owen Wanck.

At 6-4, 295 pounds, Stephen Taylor has never flown under the radar. This season he fulfilled his potential at this level and was dominant on both sides of the ball.

Alex Bloss was a three-year starter on the line, and perhaps the most under-rated player in the Valley.

They will all be missed, but theyíre are far from the only seniors, not only on their team, but in the Valley who will be missed.

Kaden Rude, Nick Watkins and Aric Westbrook from Athens, Gage Carnrike, Nate Garrity, Devin Ervin, and James Esposito from Sayre, and Montana Davis, Colby Sindoni, Cole Jenner, and Nate Bowers from Waverly are just a few of the other gridiron stars who will move on.

On the soccer pitch, Athensí Rachel Hutchison will take her talents to Division I St Bonaventure, while her teammates Ariana Gambrell (Bucknell, track & field) and Emma Adams (Albany, softball) will also take their talents to the next level in different sports.

Waverly will waive farewell to Wendi Hammond (Albany softball) and Alex Tomasso (Merrimack, golf), who will also play Division I sports in different sports next fall, as well as Stephanie Hyland, Kari VanAllen, and Sarah Uhl, while Sayre will say good-bye to Stephanie Klovekorn and Camry Lane.

The list is way too long to mention everyone, but Athensí Willey Tilley (soccer), Waverly volleyballís Sydney Meyers, Siera Kirk and Jordan Mente, Athens volleyballís Mimi Martin, Waverly swimmingís Kennedy Wheeler and Starr Harford, and Waverly cross countryís Brandi Welch have played their final fall contest.

Each season, I think it canít get any better than this. Yet, somehow the next year is just fine. That said, fall of 2019 has big shoes to fill.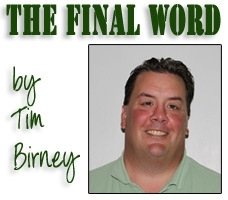 Print Friendly Version
You've asked about helping ...
here's your chance. Click HERE