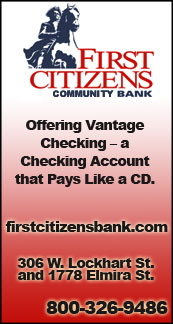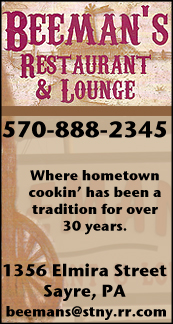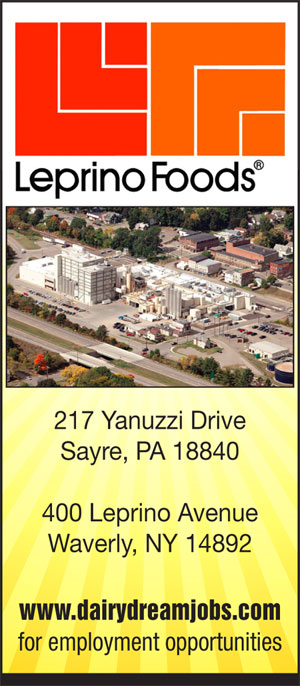 IAC BOYS BASKETBALL: WAVERLY BATTLES INEXPERIENCE HEADING INTO 2018-19 CAMPAIGN (2018-12-03)


By TIM BIRNEY
Valley Sports Report
WAVERLY — After being among the Section IV, Class B elite for the last several years, Waverly will be very inexperienced heading into the 2018-19 season.

The Wolverines, coming off a 17-5 season that ended in the Class B semifinals, graduated three starters and their sixth man, and lost senior Gavin Judson to a transfer.

Waverly returns just two players from last year's roster in 6-8 junior center Scott Woodring, and 6-3 swingman senior Dylan Ward.

"We're very inexperienced, especially at the guard position," said coach Lou Judson. "We return two players with varsity experience. The other eight have not played one minute of varsity basketball, and are very green right now.

"It should be an interesting first few games," noted Judson. "We've had some good scrimmages … we've been extremely competitive in all of our scrimmages against bigger schools.

"There are a lot of concerns on both sides of the ball right now," added Judson, "but I really like where we are defensively."

Judson is looking for sophomore Ryan Lambert to start at point guard, while freshman Caden Hollywood starts at shooting guard, and junior Jalen McCarty gets the nod at the third guard position.

Junior guard Thomas Price and junior forward Elijah Kraft are up from the JVs and will provide depth, while junior forward Trevor Morse, who moved back into the school district after being away a year also has experience in the program.

Junior newcomers Austin Ellers and Kaden Hughes will also vie for minutes, but have not played JV or varsity minutes in the program.

Judson said Waverly's offense will flow through Woodring and Ward, especially early in the season.

"We're obviously going to have to play through our post players.

"I really feel with the experience (Woodring and Ward) bring to the table, we're going to be in a lot of games," noted Judson. "Teams are really going to have to focus on Scott (Woodring) in the post, they're going to have to double- and triple-team him, which is going to give our guys on the perimeter a lot more time to shoot.

"But, perimeter shooting is a concern for this team as well," added Judson.

Depth is a big concern for the longtime Waverly coach.

"Early on, I've been extremely pleased with our first five," said Judson. "Getting in foul trouble will be a concern.

"(Tuesday) night in our first game, we will have a lot of guys step on the floor who have never played a varsity minute," noted Judson. "They're going to be in roles they probably wouldn't be in if there were some other guys on the team, but now they're thrown into those roles.

"I've been extremely pleased with the progression we've made so far, though," added Judson.

Another concern is handling pressure defense.

"Arguably our best ball-handler could be our center, and our forwards are going to be help bring the ball up court, which is going to get us out of rhythm a little bit," said Judson. "We're not going to be able to get out in transition and run as much.

"We're going to be more of a methodical team, more of a half-court team playing through the post," added Judson. "We're going to go some growing pains, and we're going to have to learn how to handle pressure."

Judson said the key for the Wolverines will be how quickly his young charges get use to the varsity game.

"I really think the key will be how quickly our younger guys grasp all the the things I'm looking for them to do on the defensive end.

"I think we'll be playing a lot of games in the 40s and 50s," said Judson. "Early on, we may struggle winning those games because of our lack of experience.

"This team is extremely scrappy, tough-minded and aggressive, and that's going to carry us through," noted Judson, "but when we play more experienced and more talented teams some of our weaknesses are going to be exposed, especially early on.

"In all reality, a lot of these guys just need varsity minutes; that's about where we're at," added Judson.

The IAC has changed its scheduling philosophy this year. Waverly, a member of the IAC South Large School Division, will play each team in its division twice, and each team from the North's Large School Division once. The only Small School teams Waverly will play are Tioga and S-VE.

"I think once again there's a lot of parity in the Large School," said Judson. "I also think the league is down a bit overall.

"I still think if we can get through the early stages of the season, we'll be right near the top of the division.

"Watkins Glen is still very young, but they have a lot of young talent coming up," he noted. "I don't think Notre Dame has as much depth, and I'm note sure what to expect from them.

"Newark Valley graduated quite a bit, but still has some good guard play," added Judson. "Edison has some very young guards, but lack size."

A perennial Section IV contender, Judson says his team has work to do to remain in the conversation this year.

"Seton Catholic is a powerhouse this year, and there are a lot of other teams that are very good, one of them being Norwich.

"We have a lot of work to do, and a long way to go before we worry about Sectionals," said Judson. "It's not something we've even talked about at this point. We're still trying to improve week to week.

"Class B in Section IV is very tough," he added.

Waverly opens the season tonight at home against Newark Valley.

——————

IN PHOTO: Waverly's Scott Woodring.




Print Friendly Version
You've asked about helping ...
here's your chance. Click HERE