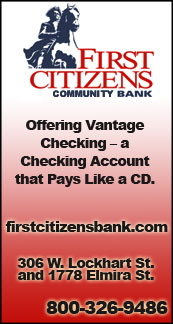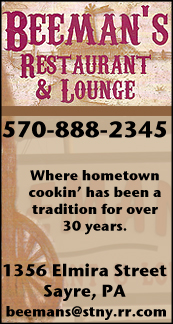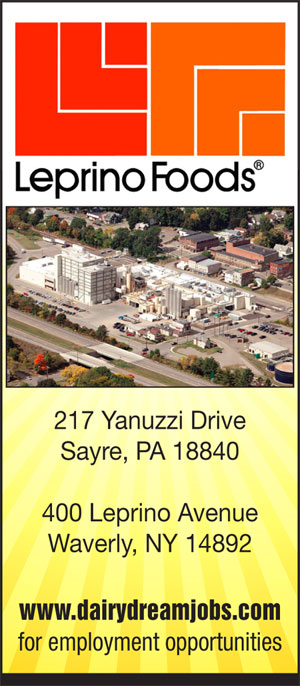 IAC BOWLING: TIOGA BOYS SWEEP NEWARK VALLEY; LADY TIGERS EARN SPLIT (2018-12-05)


Valley Sports Report
WAVERLY — Sophomore Kolton Pond led a balanced Tioga line-up in a sweep of Newark Valley, while the Lady Tigers earned a 2-2 split here Tuesday afternoon in IAC bowling action at the Valley Bowling Center.



BOYS

Tioga 4, Newark Valley 0


Pond rolled a 639 series on games of 203, 199, and 237 to help Tioga to a total-pinfall victory of 3,179 to 2,811.

Tioga opened the match with a 1,038-837 win, then followed it up with wins of 1,061-987,, and 1,080-987.

Senior Mason Trollman rolled a 558 for the Tigers, while senior Eric Sherman had a 542, senior Jason Sherman shot a 541, and senior A.J. Middendorf added a 535. Maverick Harding chipped in with a 364 series.

Freshman Dylan Slater rolled a 581 series in reserve for Tioga, and Rocco Fariello shot a 539.

Kyle Pratt rolled a 605 series to lead Newark Valley.

Tioga, now 14-2, returns to action Wednesday when it hosts Edison.



GIRLS

Tioga 2, Newark Valley 2


Senior Mackenzie Robinson rolled a 528 series to lift Tioga to a 2-2 split with Newark Valley in IAC girls bowling action.

Sophomore Millie Grantham shot a 395 for the Lady Tigers, while junior Mackenzie Macumber had a 386, senior SueAnn Grantham had a 313, sophomore Mary Taylor added a 279, and sophomore Destini Sweet chipped in with a 265.

Junior Bailey Elston rolled a 350 in reserve for Tioga, and Megan White had a 327.

Lily Austin led NV with a 449 series.

Tioga, now 2-14, returns to action Wednesday when it hosts Edison.

——————

IN PHOTO: Tioga's Kolton Pond and Mackenzie Robinson.




Print Friendly Version
You've asked about helping ...
here's your chance. Click HERE