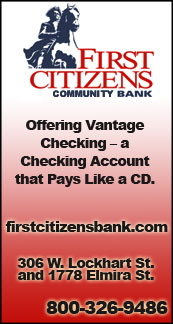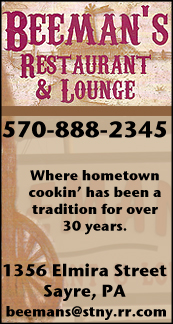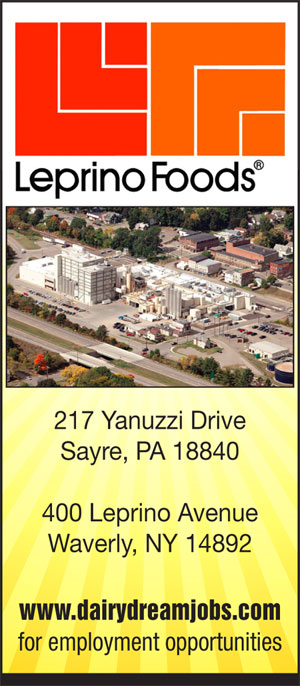 IAC JV BOYS BASKETBALL: TIOGA DROPS PAIR OF DECISIONS TO OPEN SEASON (2018-12-06)



Valley Sports Report
TIOGA CENTER — Candor used an 11-0 second-quarter blitz to take control of a close game en route to a 43-28 win over Tioga here Tuesday night in IAC South Small School junior varsity boys basketball action.

Nash Whitmore drained a 3-pointer and scored five points in the first quarter, and Bryce Mills knocked down a 3-pointer to help Candor to an 11-10 lead. Casey Stoughton had four points, including a 3-pointer, for Tioga.

Zach Watson had four points in the second quarter as the junior
Indians made 7 of 10 free throws in the stanza on their way to a 22-10 halftime lead.

After an even third quarter left Candor ahead 29-17 heading into the final eight minutes, the Indians used a three-point play by Joel Dougherty and a 3-pointer by Mills to stretch its lead, then mad just 4 of 12 free throws down the stretch to preserve the win.

Elijah Frey hit a 3-pointer and scored five points for Tioga in the fourth quarter, while Stoughton drained a 3-pointer, and Josh Reis converted an old-fashioned three-point play.

Stoughton led Tioga with seven points, and Elijah Frey added five points.

Dougherty led a balanced Candor attack with 11 points, while Whitmore scored nine points, Mills had eight points, Watson added six points, and Hunter Haynes chipped in with five points.

Deposit-Hancock 51, Tioga 40
At Deposit, Tioga fell behind by 12 points early and closed within four points heading into the fourth quarter, but went cold in a 51-40 season-opening loss to Deposit-Hancock.

D-H jumped out to a 21-9 first-quarter lead, but Ethan Perry and Jerrick Allen scored four points apiece, and Gavin Godfrey knocked down a 3-pointer in the second quarter in a 17-11 spurt to trim the deficit to 32-26 at the half.

Seth Franks buried a pair of 3-pointers in the third quarter as the Tiger cut the lead to four points, at 41-37. Tioga missed out on a golden opportunity to draw closer by making just 1 of 6 free throws in the stanza, although D-H was just 1-for-7 from the charity stripe in the quarter.

Franks knocked down another 3-pointer in the fourth quarter, but that was Tioga's only bucket of the final eight minutes.

Franks led Tioga with nine points — all on 3-pointers, while Allen, Casey Stoughton, Elijah Frey, and Perry scored six points apiece, and Cobe Whitmore added four points.

Tioga, now 0-2, returns to action Friday at Newfield.





Print Friendly Version
You've asked about helping ...
here's your chance. Click HERE