THE FINAL WORD: THOUGHTS ON THE WINTER SEASON AS IT WINDS DOWN - PART I
(2019-02-06)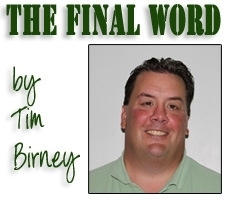 It's hard to believe, but the winter season in winding down to a conclusion.
This is the final full week of the regular-season in New York, while Pa. teams have one more week of games.
Wrestling and bowling in New York State are already in the postseason, with Tioga and Waverly wrestlers vying for a trip to the state championships this weekend.
And what a weekend it could be, Tioga seniors John Worthing and Austin Lamb, and junior Brady Worthing are odds-on-favorites to win their respective weight classes and return to Albany. On the off chance any of those three don't win their weigh class, they are locks to receive a wild card as long as they reach the finals.
There are several other Tigers and Wolverines with a good chance to advance.
Tioga junior David MacWhinnie narrowly missed a wild card last year. If he can get to the finals, he'll have a tough customer in his way in returning state runner-up Chandler Merwin of Walton-Delhi, but that should be enough to get him to States.
Tioga senior Stephen Taylor finished third at Sectionals last year at 285 pounds, and earned a wild card. He may have to take the same route this year, but it appears it will be a little bit tougher.
With Newark Valley dropping back to Division 2 this year, returning Division 1 state third-place finisher Trentyn Rupert is in his bracket, as is Norwich sophomore Tyler Rice, who finished fifth in the state at 220 pounds last year.
Another obstacle Taylor faces is O-M / Watkins Glen senior Dylan Houseknecht, who beat Taylor 6-1 in overtime at the Section IV qualifier Saturday.
Last year, Houseknecht pinned Taylor in the third period at the IAC Championships, but Taylor bounced back to beat Houseknecht 1-0 at the Section IV Qualifier, and 4-1 in the third-place match at the Section IV, Division 2 Championships. As sophomores, Taylor beat Houseknecht 2-0 for the IAC title, and 5-4 for third place at the Division 2 Championships. Going back to their freshman season, Taylor beat Houseknecht 5-3 for third place at the IACs.
Waverly junior Ethan Stotler, who has finished third and fourth at the D-2 championships the last two years, has a big obstacle in his way at 145 pounds in two-time state place-winner Austin Lamb, but if he can get to the finals he should earn a wild card if he can't get past Lamb, who won their only meeting of the season, 10-3.
Tioga 7th-graders Caden Bellis and Gianni Silvestri could meet up in the semifinals at 99 pounds. The winner would likely get a shot at top seed Joey Florence of BGAH. A loss in the finals may not be the end for either 7th-grader. Both have good records and good tournament finishes this season, so there may be enough wild-card points there.
On the team front, Tioga is the favorite to win a third consecutive team title this weekend, but BGAH has been on a roll, Norwich wrestled very well Saturday, and Windsor is deep.
My final pick for States: John Worthing, Lamb, Brady Worthing, MacWhinnie, Stotler, Taylor, and Bellis.
Elsewhere in Tioga County, Rupert, SVEC's Mark Mullen, and Owego's Cam Bundy should advance to States, with SVEC's Parker Sexton as my dark horse for a wild card.
------
Athens lost its opening-round match in the District 4 Duals to NTL rival Wyalusing, but the Wildcats will have a chance at redemption Friday night when it hosts the Rams in a re-match with the NTL duals title on the line. A win will give Athens its first outright league title in 24 years.
Individually, senior David Galasso has been dominant this year, wrestling with more confidence and aggressiveness. I'll be shocked if he doesn't make a return trip to Hershey this season.
Will Galasso have any company at Hershey? It's possible, but the Wildcats' best hopes lie on the shoulders of a pair of freshmen - Gavin Bradley at 106 pounds and Karter Rude at 126 pounds.
I think Bradley has a little better chance, considering the majority of his opponents - aside from two-time state qualifier Sheldon Seymour of Troy - will have a similar level of experience, while Rude will have a lot of older and more experienced wrestlers in his weight class.
------
In Sayre, it's all about positive steps forward for a program that was on the verge of extinction less than a year ago.
The Redskins had nine wrestlers with at least 16 matches this season, and two more with 12 or more. They had 11 wrestlers take the mat Tuesday night at Montgomery, after finishing each of the last two seasons with four.
After two winless seasons, Sayre has won three matches this season, with a solid chance for a fourth tonight in its season finale at Mountain View.
There is still much work to be done, but the Sayre program is headed in the right direction.
------
The Tioga boys bowling team won its third straight IAC Small School title, and then finished off the league season with an IAC Championship.
Sophomore Kolton Pond led the charge for the Tigers, finishing the season second in the IAC with a 206 average. Seniors Jason Sherman (sixth), Mason Trollman (11th), and Eric Sherman (12th) also finished in the top 12.
Tioga is among the Small School favorites in the upcoming Section IV postseasons, but the Tigers have struggled with the "sport shot" (a tougher oil pattern on the lanes) in recent years, and will need to make adjustments to advance to States.
------
A pair of long streaks came to an end for the Waverly bowling programs. With heavy graduation losses in recent years, and a decrease in numbers in its feeder system, the Waverly boys and girls appeared prone for a free fall in the IAC standings.
However, both teams stayed in their respective Large School races until the bitter end.
The Waverly boys finished third in the division, just 2 games behind Newark Valley, despite having the highest per-game pin-count average in the division. They had won the previous eight division titles.
Eighth-grader Zach Vanderpool led the IAC with a 215 average this season, and junior Derrick Canfield was fourth at 205. With a pair of under classmen (sophomore Matt Mauersberg and 8th-grader) Ashton Pritchard) sporting averages in the 160s, and another (sophomore Richard Stevens) in the 150s, the Wolverines are primed for a return to the top of the division next year.
The Lady Wolverines finished second in the Large School Division - 6 games off the pace set by Union Springs / Port Byron - to see their 15-year run atop the division end.
Waverly will graduate three starters, but return junior Mackenzie Plouse, who was second in the IAC with a 182 average, as well as 8th-grader Victoria Houseknecht, who was fifth at 173, and 7th-grader Rachel Houseknecht, who came on strong at the end of the season.
The Lady Wolverines will need two or three of their less experienced bowlers to step up next season, but I expect they will be in the hunt for the division title again.
-------
The Waverly swim team finished off an unbeaten regular season this week, running its win streak to 30 and winning its third consecutive dual-meet title in the IAC.
Saturday, the Wolverines seek to win their third straight league championship meet, and are the heavy favorites to do so.
Junior Mike Atanasoff has been the driving force again this season, but he's received a lot of support from freshman Kaden Wheeler, sophomore Collin Keefer, and junior diver Gage Streeter among others.
With the drop to Class C this season, the Wolverines have a good chance to bring home a Section IV title as well.
-------
The Final Word
returns Wednesday with a look at the basketball season as the postseason approaches.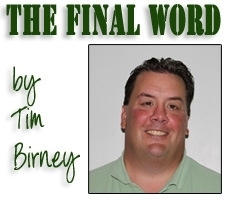 Print Friendly Version