SECTION IV GIRLS BOWLING: HOUSEKNECHT WINS SILVER IN CLASS C, WAVERLY FINISHES FOURTH - TIOGA NINTH IN CLASS D
(2019-02-09)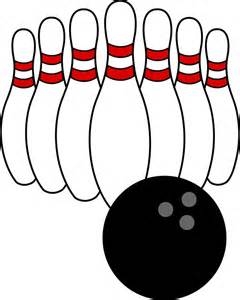 Valley Sports Report
VESTAL - Eighth-grader Victoria Houseknecht rolled a 604 series to earn a silver medal and lead Waverly to a fourth-place finish in the Section IV, Class C girls bowling championship, while Tioga finished ninth in the Class D field.

CLASS C
Windsor claimed the Class C team title with a three-game set of 2,584 pins, while Susquehanna Valley finished second at 2,543, and Union Springs / Port Byron was third at 2,503 pins. Waverly tallied 2,429 pins, and fifth-place Chenango Valley had 2,,216 pins.
Susquehanna Valley's Lyndsie Jicla earned the individual gold in Class C with a 636 series, and had the high game of the day in C with a 229.
Houseknecht's 604 series included a 212 game, which was tied for second best in C with Susquehanna Valley's Rachel Weyant.
US / PB's Colleen Jump won the individual bronze with a 602 series.
Waverly junior Mackenzie Plouse finished seventh with a 555 series, which included a 201, and senior Sarah Uhl was 22nd with a 449 series. Senior Sarah Wood added a 377 series, while 7th-grader Rachel Houseknecht had a two-game tally of 299, and senior Kari VanAllen had a one-game tally of 145.
Victoria Houseknecht and Plouse will compete at the State Qualifier next weekend.

CLASS D
Hancock won the Class D team title with a 2,432 series, while O-M was second at 2,372 pins, Unadilla Valley was third with 2,322 pins, Bainbridge-Guilford was fourth with 2,310, and Notre Dame was fifth with 2,252 pins. Tioga tallied 1,889 pins.
Oxford Erin Howard won the individual gold in Class D with a 614 series, while O-M's Jackie Vincent claimed the silver with a 603, and Hancock's Brenna Gleim won the bronze with a 555.
Junior Mackenzie Macumber led the Lady Tigers with a 433 series, while senior Mackenzie Robinson had a 410, junior Bailey Elston shot a 408, sophomore Millie Grantham added a 324, and senior SueAnn Grantham tacked on a 314.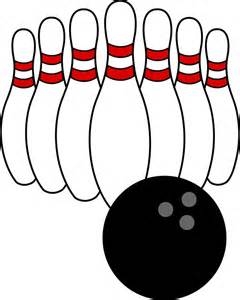 Print Friendly Version