THE FINAL WORD: THOUGHTS ON WRESTLING WEEKEND
(2019-02-13)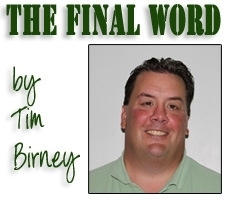 It was quite a weekend of wrestling at Windsor High School for the Section IV, Division II Championships.
The majority of the finals went according to the seedings with the top seeds prevailing, including Tioga senior Austin Lamb and junior Brady Worthing winning their weight classes.
Lamb was simply dominant, winning four straight matches by fall to win 145-pound gold.
Perhaps the hottest wrestler in the entire tournament heading into the finals was Waverly junior Ethan Stotler, who won his first three bouts by fall in a combined time of three minutes, and 15 seconds. However, in the finals Lamb fended off an early takedown attempt by Stotler, then cinched in his patented cradle for a pin at 68 seconds to win his second Section IV title.
Brady Worthing registered a pair of falls and a major decision heading into the finals, where he recorded a hard-fought 8-5 decision over SVEC sophomore Parker Sexton.
Although he was a state runner-up last year, the 132-pound crown was the first Section IV title for the younger Worthing, who received an at-large bid to States in 2018.
The finals did not all go according to plan, however. Three-time defending Section IV champs John Worthing of Tioga, and Trentyn Rupert of Newark Valley were each defeated in the finals.
John Worthing notched a pair of falls to reach the finals, where he matched up against BGAH standout Brody Oleksak in a pairing of the two top-ranked 138-pound grapplers in New York State.
John Worthing won their two previous meetings this season by scores of 5-1 and 5-0, but couldn't muster any offense. Oleksak finally tilted Worthing in the second overtime for the win.
I've watched John Worthing wrestle for six years, and I don't think I've ever seen him so listless in a match. I don't know if he was sick, no one used that excuse after the match, but he lacked his normal energy and aggression in the semifinals and finals.
John Worthing is a virtual lock for an at-large berth to States. There's a good chance he'll meet up with Oleksak again.
Like John Worthing, Rupert was denied his fourth Section IV title Saturday night, and like Worthing, he was beaten by someone he had already beaten twice this season.
O-M / Watkins Glen 285-pounder Dylan Houseknecht has just two losses this season, and both are by fall to Rupert. Houseknecht, however turned the tables, and pinned Rupert to earn his first trip to States.
Again, Rupert is a virtual lock to receive an at-large berth, and could see Houseknecht again at States.
------
One of the more impressive debuts at the Section IV meet was that of Tioga 7th-grader Gianni Silvestri, who knocked off his classmate Caden Bellis in the semifinals on his way to a second-place finish.
Silvestri went on to drop a 2-0 decision to top seed Joey Florence of BGAH in the finals, while Bellis wrestled back for fourth, dropping a 6-5 decision to Owego's Matt Laubach in the third-place match.
The Tioga 7th-graders may have come up short of a trip to States, but both posted impressive initial seasons on varsity. Bellis was 27-10, and Silvestri was 28-16.
Let's put that into perspective.
Austin Lamb is two-time Section IV champ and two-time state place-winner with 203 career wins, while John Worthing is a three-time Section IV champ and two-time state place-winner with 202 career wins.
As 7th-graders, Lamb was 15-12, and John Worthing was 10-14.
The young duo could make the next five years a lot of fun for Tioga wrestling fans.
------
Perhaps the toughest thing to do in a setting like the Section IV championships is to lose in the semifinals, and then re-group and wrestle back for third place. Tioga had four wrestlers do just that, and Waverly had one.
Senior Stephen Taylor bounced back from a 5-3 loss to three-time Section IV champ Trentyn Rupert, who is also ranked No. 1 in the state, in the semifinals with a 32-second fall in the consolation semis to advance to a third-place match-up against Norwich sophomore Tyler Rice, who is ranked second in the state.
Taylor was able to muster a third-period escape for a 1-0 win over Rice. Taylor finished third at the Section IV Championships last year, and received a wild card to States. There's a good chance it happens again this year.
Junior David MacWhinnie was upended 5-4 in the semifinals by Windsor's Mike McDaniels. Just a week before, MacWhinnie forged a 21-5 technical fall in 3:15 over McDaniels at the Section IV Qualifier.
MacWhinnie re-grouped with a pair of pins to finish third. He has an outside shot at a wild card, but it would be a bit of a surprise.
Freshman Mason Welch dropped a 13-2 major decision to top-seed Cody Merwin in the semifinals, but bounced back with a pin, and a 4-3 decision over Norwich's Andrew Brown in the third-place match.
Welch finishes the season with 33 wins. He has a slim chance at a wild card, but this finish sets up his future nicely.
Perhaps the most impressive performance of the day came from Tioga freshman Emmett Wood. He lost 6-2 in the semifinals to second-seed Reese Lockwood, who beat Wood three times last year, including twice by fall.
Wood bounced back with a 2-0 win over Sidney senior Reed Scott, who beat him 11-6 at the Section IV qualifier, and then with a 5-2 win over Oneonta senior Tony Giovagnoli.
Again, Wood has a slim shot at a wild card, but this finish, paired with a fourth-place finish last year, sets him up nicely in coming years.
Waverly freshman Garrett Skeens is another young wrestler who has set himself up nicely.
After losing to Walton-Delhi's Caleb Robinson in the semifinals, Skeens turned in a pair of dominating performances - topping Tioga freshman Justin Hopkins, 9-2, and Windsor's Ryan Kennedy in an 11-2 major decision - to finish third.
I think there's a good chance that Welch, Wood, MacWhinnie and Skeens will use this year's performance as a spring board to States in 2019-20.
------
Tioga senior Zac Warner didn't wrestle back to third place after losing in the semifinals. He did it after losing in the quarterfinals.
Warner lost a 4-2 overtime decision to Newark Valley's Cam Cameron in the quarterfinals, but bounced back with a 12-3 major decision win over Newark Valley's Connor Jacobson.
After receiving a forfeit in the consolation semifinals, Warner avenged his loss to Carrier with a win via fall just one second shy of the final buzzer.
Warner closed out his senior season with a 33-8 record, and an 89-56 career mark.
While not a marquee name in the line-up, Warner won a lot of key matches for the Tigers over the last two years. He will be tough to replace.
------
Despite a disappointing loss in the finals, Waverly junior Ethan Stotler is 36-6 on the season, with two of those losses coming to Tioga standout Austin Lamb.
Stotler, who is now 134-52 in his career, took his game to the next level this season, has a good chance for a wildcard to States, although 145 pounds is a tough weight class.
------
Tioga freshman Justin Hopkins finished sixth Saturday, and made a case as a wrestler to keep your eyes on next year.
Ditto, Waverly 8th-grader Gage Tedesco. While his experience is lacking, Tedesco has all the physical tools and the strength to become a dominant force. At 182 pounds this season, he more than held his own, and his losses were not due to being physically over-matched.
Waverly sophomore Trevor Meyers and Austin Kimble are two more guys to keep an eye on 2019-20.
------
The wrestling postseason begins Saturday in Pennsylvania, with Athens and Sayre in action at the North Section Tournament at the Troy Commons Building.
Athens senior David Galasso will begin his quest for a return trip to Hershey, while freshmen Gavin Bradley, Karter Rude, and Kaden Setzer will get their first taste of the postseason.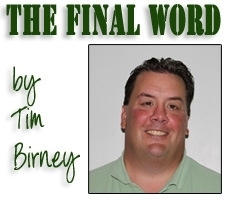 Print Friendly Version