THE FINAL WORD: THOUGHTS ON A MEMORABLE WEEKEND OF WRESTLING ... MUCH MORE
(2019-02-25)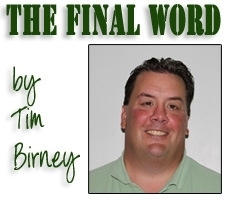 In a span of 15 minutes, brothers Brady and John Worthing reached the pinnacle of the New York State wrestling world with gold-medal performances at New York State Division II wrestling championships.
For John Worthing, the 138-pound title seemed like a culmination of his destiny, and was certainly a redemption of an opportunity lost last year due to an untimely illness.
After a 10-14 record as a 7th-grader, John Worthing served notice he was someone to be reckoned with as an 8th-grader, posting a 36-7 record and a fifth-place finish at the Section IV Championships.
As a 99-pound freshman, John Worthing lost a 6-2 decision to now four-time champion Greg Diakomihalis of Hilton in the finals of the season-opening Marino Tournament. He caught fire late in the season. At States, he rolled into the finals with pins of 37 and 48 seconds in his first two matches, and an 18-3 technical fall in the semifinals.
In the finals, he dropped a 5-1 decision to man-child Jon Charles of Central Valley Academy.
As a sophomore, John Worthing rolled into the state semifinals with a 40-0 record, but dropped a heart-breaking 3-1 decision to now three-time state champ Anthony Noto of Honeoye Falls-Lima. He wrestled back for third place, beating future state champion Marek Bush of Central Valley Academy, 6-2, in the consolation finals. (He also beat Bush 12-1 in the quarterfinals).
As a junior, John Worthing put together a 40-2 season and won his third consecutive Section IV title, this time at 113 pounds. He was the top seed at States, but was diagnosed with mono and an enlarged spleen and was forced to withdraw from the tournament. He watched as Marek Bush beat Chandler Merwin, who lost to John Worthing in the Section IV finals, 4-2 in the state finals.
This year, John Worthing was a man on a mission. His only losses in the regular season were to Niagara-Wheatfield's Justin McDougald, who was the top seed at States in Division I and ended up finishing fifth, and BGAH sophomore Brody Oleksak, who he had beaten twice earlier in the season.
John Worthing was denied a fourth straight Section IV title by Oleksak, but bounced back to beat him in the semifinals at States.
In the finals, John Worthing gave up a questionable takedown early, but battled back to tie, then won his state title with a tilt of top-seed Zach Braddell of Tonawanda in the final seconds.
Brady Worthing had the most memorable moment of the weekend in his win over two-time state champ Trent Svingala of Maple Hills, who will wrestle at Division I Columbia next year.
Brady Worthing was dominant Friday with a pin and a technical fall to advance to a semi-final match-up with Svingala, who was riding a 128-match win streak dating back to his freshman season.
Svingala beat Brady Worthing 3-2 in last year's state finals, and Saturday's match was playing out in eerily similar fashion. Svingala scored an early takedown, and Brady Worthing registered a pair of escapes to tie it 2-2 heading into the third period. Svingala escaped to start the third period and led 3-2.
The PA announcer brought everyone's attention to the mat with "Now on Mat 1, a re-match of last year's state finals. Two-time state champ Trent Svingala of Maple Hills and Tioga's Brady Worthing. Svingala-Worthing, it's 3-2."
Seconds later, as if on cue, Svingala came in for a shot to seal the win, but Brady Worthing met him and pancaked him to his back, bringing a thunderous cheer from the crowd. He held him there for the final 17 seconds to seal his spot in the finals.
In the title match, Brady Worthing battled a tough Victor Perlleshi of Pleasantville, and led 1-0 midway through the third period. He scored a tilt with 40 seconds remaining for a 3-0 lead, then a takedown in the finals seconds for a 5-1 win.
It's the first time in the storied history of Tioga wrestling that brothers have captured state titles,and the first times since Brent Rider and Dave Fredenburg accomplished the feat in 1999 that Tiger teammates have won titles in the same year.
It was a fitting finishing touch for John Worthing's career, while Brady Worthing will now look to join Derak Heyman next year as the only two-time champs in school history.
------
The Worthings' teammates Austin Lamb and Steven Taylor also brought home state medals - the third for Lamb, and second for Taylor.
Lamb took defending state champ Hunter Shaut of Central Valley Academy to the limit in their 145-pound semifinal match-up. He nearly had takedowns on two separate occasions in the third period, but once the duo tumbled out-of-bounds, and another time their lock-up was ruled a stalemate.
Finally in overtime, Shaut caught Lamb a bit off-balance and was able to score a reversal for a 3-1 win.
Lamb wrestled back, but dropped a 2-0 decision to now four-time state place-winner Cahal Donovan of Marcellus in the consolation finals.
Lamb caps a brilliant career, which also included sixth- and fifth-place finishes at States, with 206 career wins, matching John Worthing's career total.
Taylor had a pair of impressive wins to advance into a semi-final match-up against top-seed Trentyn Rupert of Newark Valley. Rupert continued his mastery of Taylor with a pin in the semis to advance.
Taylor bounced back with a physical 3-1 win over Canastota's Mike Leibl in the consolation semis. In the third-place match, Hoosick Falls' Craig Sawyer avenged a 3-0 loss to Taylor last year at States with a 3-0 decision of his own.
6 pounds
To me, Taylor and Lamb represent the best of what this sport can do for a young man.
As a freshman, Taylor was a meek 285-pounder with little confidence and posted an 11-20 record. As a sophomore, Taylor went 26-10 and finished third at the Section IV Championships.
With continued improvement, his confidence grew, and over the last two seasons he has battled top heavyweights in the state and brought home sixth- and fourth-place medals.
As a 7th-grader, Lamb posted a 15-12 record but lacked confidence and did not get out of the Class C meet. He improved to 27-7 as an 8h-grader and finished fourth in Section IV at 106.
With hundreds, possibly thousands, of hours of hard work, a ton of travel, and through a 12-month grind, Lamb's confidence and skills continued to grow.
In his last three years, Lamb posted a record of 131-15 and earned three state medals.
Both of them have matured into fine young men, and wrestling (and football) has played a big part in the process.
------
South of the Border, senior David Galasso and freshman Gavin Bradley were the only Athens wrestlers to record a win at the District 4 Championships.
Bradley, the sixth seed at 106 pounds, cruised into the finals in dominant fashion with a technical fall in the opening round, and then with pins of the third seed and the second seed.
Bradley ran into nationally-ranked Sheldon Seymour of Troy in the finals and lost via technical fall,but the second-place finish helps his seeding, and puts him in good position at Regionals, where the top four will advance to States.
Galasso, the second seed at 170 pounds, turned in a pair of good performances, including a pin in the semifinals, before dropping a 4-0 decision to Dylan Bennett of Montoursville in the finals.
Like Bradley, Galasso is in good position heading into Regionals.
I like both of them to advance to States.
------
It wasn't all wrestling this weekend as a trio of Waverly juniors qualified for the New York State Indoor Track & Field Championships.
Junior Isaac Chandler continued to shine this winter, tying his own school record in the pole vault at 14-feet, 6-inches to win the State Qualifier and advance to Saturday's state meet. He also ran a personal-best time in the 55-meter hurdles to win that, too.
Sheridan Talada knocked 13 seconds off her own school record in the 3,000 to win that race at the State Qualifier.
Melina Ortiz finished third in the 300-meter dash, which would have qualified her for the Intersectional Relay at States, but with the second-place finisher opting out, Ortiz will run the 300 at States.
Talada and Ortiz continue to perform at their best at the most critical times, while Chandler is blossoming into one of the best athlete the Waverly track & field program has produced.
If Chandler can continue to hit the 14-6 mark, he should bring home State hardware, possibly gold.
------
On the hardwoods, the Sayre girls advanced to their second District 4 final in three years with a win over Muncy in the Class AA semifinals.
Seniors Camry Lane and Stephanie Klovekorn, and junior Emily Sutryk continue their strong play to lead this Lady Redskins squad, but sophomore Gabbi Randall has been instrumental in their recent success.
Randall is a strong rebounder and solid defender, who can pass the ball and score around the bucket.
Sayre, the second seed, will square off with fourth-seeded Mount Carmel, which has won three of the last four Class AA titles, Thursday at Montrousville.
------
The Athens boys saw their season come to an end Friday night with a loss at Mifflinburg.
The Wildcats lose just one senior, and while Aric Westbrook is very talented and a major contributor on both ends of the floor, there is an abundance of talented athletes on the JV team.
With juniors Aaron Lane and Keegan Rude, and sophomore Benny Gambrell returning next year, along with junior Brady Smith, sophomore Aidan Westbrook, and freshmen J.J. Babcock, Troy Pritchard, and Tucker Brown returning next year, along with the aforementioned re-enforcements from the JV ranks, the Wildcats should be pretty good for the next five or six years.
------
The Athens girls also saw their season come to an end Thursday with a loss at Mifflinburg.
With only losing one senior, the Lady Wildcats will return a slew of experienced players in 2019-20.
Caydence Macik ran into a bit of a freshman wall at the end of the season, but still enjoyed a tremendous initial varsity season. She should be a force in the low post for the next three years.
Sophomore Kayleigh Miller had another good season, and should continue to be the team's main scoring threat from the perimeter.
Sophomore Megan Collins showed flashes of being a major contributor. Ditto for junior Haley Barry.
Keep your eyes on Kennedy Westbrook next year. She will be an instant contributor for the Lady Wildcats as a freshman.
------
The Tioga boys also played its final game of the season, falling at Watkins Glen Thursday night in the opening round of the Section IV, Class C playoffs.
The Tigers lose a pair of all-stars in Lucas Klossner, who graduates as the program's most prolific 3-point shooter, and Pierce Hendershot, as well as point guard Derrick Barto, and the under-rated Alex Bloss.
Sam Taylor is the lone starter returning, but sixth-man sophomore Thomas Cook will also return.
Coach Brian Card, who has taken Tioga to the postseason in his first three years on the sidelines after a four-year absence, has his work cut out for him going into next season. The Tigers graduated four seniors last year, and will lose four more this season; those are huge losses for a program this size.
The Tigers will be young next year. It will be interesting to see what Card can put together.
------
The Final Word
returns next Monday.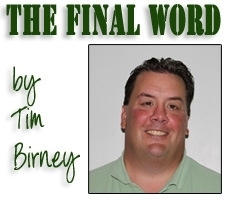 Print Friendly Version