FROM THE PRESS BOX: ANOTHER LOOK BACK AT THE WEEKEND ... AND A LOOK AHEAD
(2019-02-27)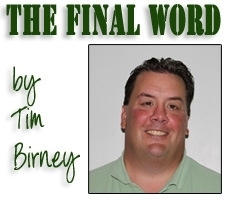 It was a crazy busy weekend of high school postseason action from Albany, N.Y. to Williamsport, Pa.
On Monday, I unpacked most of the weekend's action, but there were a few things that slipped my mind as I tried to wind down my "Final Word" with it becoming a little unwieldy in its length.
First of all, Athens freshman Taylor Walker won a silver medal at the District 4 diving championships and will compete at the PIAA meet in March.
Freshmen winning silver medals at Districts are rare, and freshman divers winning silver medals is even more rare.
Speaking of freshmen divers, Athens freshman Kyle Anthony and Kaden Gorsline finished fourth and fifth, respectively, in the boys championships.
It's going to be fun to watch the Athens diving program over the next few years.
------
One thing that still has me baffled about last weekend's NYS Division II wrestling championships was the decision to choose Honeoye Falls-Lima junior Anthony Noto the "Most Outstanding Wrestler" over Tioga junior Brady Worthing.
Yes, Noto won his third state title. Yes, he was dominant with three falls and a major decision. But, Noto winning the title was expected. After all, he was the top seed and a two-time defending champion.
Worthing was the fourth seed. He was dominant on Friday with a technical fall and a pin. Then, on Saturday, Worthing did what very few thought he could, he beat two-time state champion and top seed at 132 pounds Trent Svingala of Maple Hills in the semifinals. That's the Svingala with the 128-match win streak, and the Svingala who de-committed from Division I Cornell wrestling to wrestle for Division I Columbia University.
After that, Worthing beat second-seed Victor Perlleshi, 5-1, to claim the 132-pound title.
Am I a "homer" to think Worthing should have been "MOW?" Maybe. On Saturday night with emotions running high I thought he should have been MOW. Now, on Wednesday I still think he should have been MOW.
Well, maybe next year.
------
I discussed the accomplishments of the Tioga wrestlers Monday, but I didn't touch on the contributions of coach Kris Harrington and his coaching staff.
In Harrington's first three years at Tioga, the results are impressive. Tioga has qualified 12 wrestlers to States, and of the 11 to wrestle at States, nine brought home medals.
The Tigers also finished third at the State duals in each of the last two years.
Harrington made an already-tough schedule, even tougher. By the time the Tioga wrestlers get to States, they are battle-tested, and have often already wrestled many fellow state qualifiers..
He has also surrounded himself with quality assistants in Ryan MacWhinnie and Jason Bellis, and in recent years Brandon MacWhinnie and Miles Keene.
I can't speak to the Xs and the Os of his coaching style, but the results speak for themselves. And, Harrington's charges are always ready to go six minutes, and that in it's own right will win you a lot of matches.
The Tigers graduate three state place-winners in John Worthing and Austin Lamb, who both won 206 career matches, and Stephen Taylor, as well as Zac Warner, who won 32 matches, and two other starters, but the cupboard is far from bare.
Harrington incorporated a pair of 7th-graders into his starting line-up this year in Gianni Silvestri and Caden Bellis, who finished second and fourth, respectively, at Sectionals, as well as freshman Justin Hopkins, who finished sixth.
There are more re-enforcements on the way from the junior high program, and junior Jacob Welch, who won 30 matches as a sophomore, will likely return to the program next year.
Tioga may take a half-step backward next year, but they'll still be in contention for a Section IV title.
-------
It wasn't all sunshine and rainbows for area wrestlers over the weekend.
SVEC senior Mark Mullen saw his stellar career come to an end in a most excruciating way. He was locked up in a close match with Sus. Valley's Mitchell Knapp, who registered a takedown with 16 seconds remaining to tie the bout at 4-4. Mullen scored an escape moments later to take a 5-4 lead.
Mullen, who was warned for stalling earlier in the bout, tried to avoid Knapp's takedown attempts in the closing seconds, and was whistled for stalling at the buzzer. So close to the buzzer that the officials conferred to make sure the whistle came before the buzzer.
Knapp was awarded the point to force overtime, then scored a takedown in the extra session for a 7-5 win.
Newark Valley senior Trentyn Rupert, the top seed at 285 pounds, also suffered a heart-breaking loss.
Rupert trailed O-M / Watkins Glen senior Dylan Houseknecht 2-0 midway through the second period, but collected a point from a stall call, and an escape at the buzzer to tie the bout at 2-2.
The duo spent the entire third period on their feet, and for 59 seconds in overtime when Rupert's takedown attempt was thwarted, and Houseknecht spun behind him for the takedown at the buzzer.
------
The Waverly girls face a tough task tonight in a semi-final match-up at top-seeded Owego.
That's right, at Owego in the Class B semifinals. For some reason, Class B is the only division that give higher seeds the advantage of playing on their home court in the semifinals, instead of playing at a neutral site.
One of the keys to tonight's match-up will be the officiating. In last year's loss at Owego, the officials called the game tightly and Waverly's attempts to implement its full-court pressure resulted in early foul trouble. Owego built a big lead, and withstood a late Waverly rally to advance to the Class B title game.
Even if the Lady Wolverines are given a little more leeway tonight in the way they play defense, Owego presents a big challenge, led by Division I prospect junior Kaci Donovan, who will attend Penn State in 2020-21, and senior point guard Anna Felice.
------
The Sayre girls face a Mount Carmel team that has won five District 4 titles in the last six years, including a Class AAA title last year.
It will be an interesting contrast in styles with Sayre's up-tempo offense against Mount Carmel's half-court low-post game.
The key for Sayre will be making shots on the perimeter, and keeping Mount Carmel off the offensive glass.
Win or lose, the Lady Redskins have already ensured themselves of their third trip to the PIAA playoffs in the last four years.
------
The Final Word returns Monday.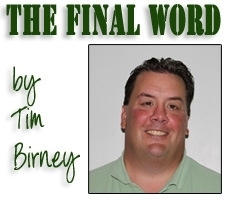 Print Friendly Version