VALLEY BOWLING CENTER: RAMSEY SR. TOPS CHARTS IN WEEK 18 OF LEAGUE BOWLING
(2019-02-16)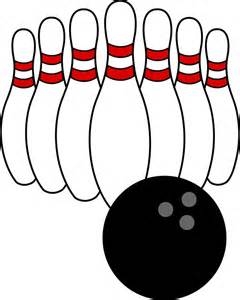 HIGH SCORES FOR JAN. 20 - JAN. 26Valley Sports Report
WAVERLY - Jim Ramsey Sr. had the high series and rolled one of three perfect games in the men's division here in Week 18 of league bowling at the Valley Bowling Center.
Ramsey Sr. banged out an 845 series, and rolled a 300 game. Mike Ferris and J.R. Fleming also rolled 300 games.
Jack Hedrick topped the charts in the senior men's division with a 731 series, and Art Mayer rolled the high game of the week with a 269.
Kerri Conner rolled the high series (693) and high game (255) in the women's division, while Liz Birney topped the senior women's division with the two highest series of the week (551 and 547), and Marge Fuller and Regina Thomas shared high-game honors with a 214.
The top scores (may include handicap) from the Valley Bowling Center from
Jan. 20 to Jan. 26
:

MEN'S HIGH SERIES
1. Jim Ramsey Sr. 845
2. Charlie Millard .. 771
3. Terry Flick ........ 761
4. Mike Ross ....... 752
5. J.R. Fleming .... 745
6. Roger Soper Jr. 741
7. Daryl Canfield ... 732
8. Terry Flick ........ 728
9. Mike Ferris ...... 724
10. Chris Abbott ... 720
MEN'S HIGH GAMES
1. Jim Ramsey Sr. 300
1. Mike Ferris ....... 300
1. J.R. Fleming .... 300
4. Nate Johnson ... 297
5. Four tied with ... 280
SENIOR MEN'S HIGH SERIES
1. Jack Hedrick ..... 731
2. Bob Bird .......... 702
3. Ray Sklarkowski 679
4. Bob Bird ........... 652
5. David Hughes .... 647

SENIOR MEN'S HIGH GAMES
1. Art Mayer ......... 269
2. Ted Polasky ...... 258
2. Don Salmela ..... 258
4. Bob Bird ........... 256
4. Don Sharpsteen . 256
WOMEN'S HIGH SERIES
1. Kerri Conner ....... 693
2. Nicole Talada ...... 612
3. Phyllis Surber ...... 556
4. Theresa Ellers ..... 549
5. Belinda Floyd ...... 532
WOMEN'S HIGH GAMES
1. Kerri Conner ....... 255
2. Erin Wheeler ....... 241
3. Phyllis Surber ...... 235
4. Belinda Floyd ...... 234
4. Blair O'Leary ....... 234
SENIOR WOMEN'S HIGH SERIES
1. Liz Birney ............ 551
2. Liz Birney ............ 547
2. Lynn Cranmer ...... 547
4. Barb Walters ........ 529
5. Marge Fuller ........ 523
SENIOR WOMEN'S HIGH GAMES
1. Marge Fuller ........ 214
1. Regina Thomas ... 214
3. Barb Walters ........ 211
4. Anne Hursh ......... 203
5. Liz Birney ............ 200
YOUTH BOWLING
Boys (13 and up)
1. Zach Vanderpool . 684 (256)
2. Kolton Pond ....... 630 (233)
3. Derrick Canfield .. 558 (197)
4. Ashton Pritchard .. 441 (149)
5. Jordan Hall ........ 427 (157)
Boys (12 and younger)
1. Andrew Panek ...... 347 (150)
2, Miles Emanuel ...... 334 (124)
3. Steven Turner Jr. ... 216 (84)
Girls (13 and up)
1. Mackenzie Plouse ..... 564 (202)
2. Sara Harris .............. 320 (116)
3. Charokee Best ......... 198 (99)
Girls (12 and younger)
1. Jaelynn Lansdowne . 425 (202)
2. Kendra Hyatt .......... 304 (117)
3. Sophia Hyatt .......... 216 (88)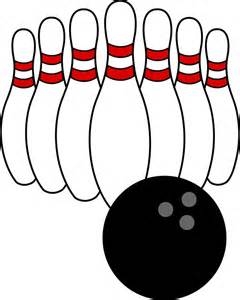 Print Friendly Version