VALLEY BOWLING CENTER: MEYERS, COLE, VOELKER LEAD WAY IN WEEK 19 OF LEAGUE BOWLING
(2019-02-18)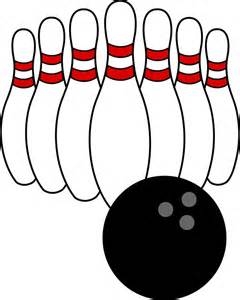 HIGH SCORES FOR JAN. 27 - FEB. 2Valley Sports Report
WAVERLY - Eddie Meyers, Kyle Cole, and Paul Voelker put their names at the top of the charts in Week 19 of league bowling at the Valley Bowling Center.
Meyers and Cole each rolled 761 series to lead the men's division, and Meyers recorded the high game of the week with a 297.
Voelker had the high series in the senior men's division with a 719, while Jimmy Glose and Jeff Robinson shared high-game honors with 279s.
Sheila Wolcott had the high series honors with a 556, and Belinda Floyd had a 278 high game to lead the women's division.
Anne Hursh registered the high series in the senior women's division with a 504, and Jane Sackett had the high game with a 212.
The top scores (may include handicap) from the Valley Bowling Center from
Jan. 27 to Feb. 2
:
MEN'S HIGH SERIES
1. Eddie Meyers . 761
1. Kyle Cole ........ 761
3. Greg Joseph ... 758
4. Mike Leary ...... 752
5. Terry Flick ....... 744
6. Jim Schanbacher 742
7. Kyle Cole ........ 731
8. Ted Cole ......... 727
9. Don Howard .... 726
10. Charles Rice .. 725
MEN'S HIGH GAMES
1. Eddie Meyers ... 297
2. Jim Schanbacher 290
2. Mike Leary ....... 290
4. Pete Darling ...... 280
5. Five tied with ..... 279
SENIOR MEN'S HIGH SERIES
1. Paul Voelker ..... 719
2. Art Mayer ......... 674
3. Jimmy Glose ..... 665
4. Rob Reynolds .... 641
5. Art Mayer .......... 594
SENIOR MEN'S HIGH GAMES
1. Jimmy Glose ..... 279
1. Jeff Robinson .... 279
3. Charles Matthews 270
4. Paul Voelker ...... 268
4. Mark Walters ...... 268
WOMEN'S HIGH SERIES
1. Sheila Wolcott ..... 556
2. Belinda Floyd ...... 543
2. Deanna Johnson .. 543
4. Dot Richter .......... 530
5. Des Waltman ...... 524
WOMEN'S HIGH GAMES
1. Belinda Floyd ...... 278
2. Jean Dunbar ....... 266
3. Shelly Benedict .... 216
4. Erin Wheeler ....... 215
4. Tabitha Decker ..... 215
SENIOR WOMEN'S HIGH SERIES
1. Anne Hursh ......... 504
2. Jane Sackett ........ 501
3. Glory Kilmer ......... 478
4. Marge Fuller ......... 475
5. Pat Burt ............... 456
SENIOR WOMEN'S HIGH GAMES
1. Jane Sackett ........ 212
2. Anne Hursh ......... 196
3. Elaine Lasater ...... 181
4. Marge Fuller ......... 175
5. Pat Burt ............... 174
YOUTH BOWLING
Boys (13 and up)
1. Jeremy Rodriguez . 467 (167)
2. Thomas Morley ..... 436 (155)
3. Jarrett Randell ...... 417 (156)
4. Cameron Marcoccia 399 (150)
5. Kaleb Stermer ....... 395 (148)
Boys (12 and younger)
1. Andrew Panek ...... 336 (130)
2. Steven Turner Jr. ... 320 (124)
3, Miles Emanuel ...... 299 (106)
4. Caden Hayes ........ 256 (86)
5. Peter Crossett ....... 175 (84)
Girls (13 and up)
1. Victoria Houseknecht . 583 (204)
2. Sara Harris .............. 362 (147)
3. Charokee Best ......... 223 (100)
Girls (12 and younger)
1. Rachel Houseknecht . 369 (146)
2. Kendra Hyatt ........... 272 (92)
3. Sophia Hyatt ............ 267 (101)
4. Serenity Clark .......... 256 (95)
5. Karis Hayes ............. 250 (91)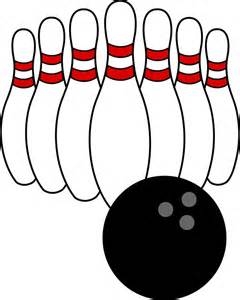 Print Friendly Version