VALLEY BOWLING CENTER: BELLMOMA TOPS CHARTS IN WEEK 20 OF LEAGUE BOWLING
(2019-02-21)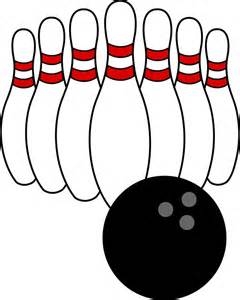 HIGH SCORES FOR FEB. 3 - FEB. 9Valley Sports Report
WAVERLY - Wally Belloma rolled an 800 series and a 300 game to lead the men's division field here in Week 20 of league bowling at the Valley Bowling Center.
Belloma banged out an 815 series, which included his perfect game. Mike Cole also rolled a perfect game in the men's division.
Mark Walters shot a 756 to lead the senior men's division, including the high game of the week with a 289.
Kerri Conner topped the charts in the women's division with a 678 series, and a 260 high game, while Pat Burt shot a 487 series to lead the senior women's division, and MaryLou Kitchen rolled the high game of 191.
The top scores (may include handicap) from the Valley Bowling Center from
Feb. 3 to Feb. 9
:

MEN'S HIGH SERIES
1. Wally Belloma . 815
2. Jim Schanbacher 761
3. Kyle Cole ........ 788
4. Jay Green Sr. ... 779
5. Mason Beard ... 754
6. Jared Joseph ... 750
7. Randy Smiley ... 746
8. Adam Murphy ... 732
9. Steve Kraft Jr. ... 725
10. Bill Houseknecht- 716

MEN'S HIGH GAMES
1. Wally Belloma ... 300
1. Mike Cole ......... 300
3. Jared Joseph ..., 289
4. Randy Smiley ... .288
5. Jim Schanbacher- 287
SENIOR MEN'S HIGH SERIES
1. Mark Walters ..... 756
2. Tom Ferguson ... 683
3. Jack Hedrick ...... 645
4. Bill Houseknecht . 610
5. Ray Sklarkowski . 598

SENIOR MEN'S HIGH GAMES
1. Mark Walters ..... 289
2. Tom Ferguson ... 267
3. Jack Hedrick ...... 248
4. Art Mayer .......... 247
5. Bill Houseknecht . 223
5. Ray Sklarkowski . 223
WOMEN'S HIGH SERIES
1. Kerri Conner ....... 678
2. Linda VanNorman- 635
3. Tara Schanbacher- 614
4. Erin Wheeler ....... 597
5. Teri Sisson .......... 575
WOMEN'S HIGH GAMES
1. Kerri Conner ....... 260
2. Linda VanNorman- 226
3. Tara Schanbacher- 225
4. Erin Wheeler ....... 223
4. Teri Sisson .......... 223
SENIOR WOMEN'S HIGH SERIES
1. Pat Burt .............. 487
2. Darlene Adams .... 481
3. Barb Walters ....... 479
4. Regina Thomas ... 477
5. Liz Birney ........... 476
SENIOR WOMEN'S HIGH GAMES
1. MaryLou Kitchen ... 191
2. Jane Sackett ........ 178
3. Pat Burt ............... 177
3. Regina Thomas ..... 177
5. Liz Birney ............. 172
YOUTH BOWLING
Boys (13 and up)
1. William Crossett ... 444 (168)
2. Jordan Hall .......... 440 (160)
3. Josh Tigue ........... 355 (135)
Boys (12 and younger)
1. Tristan Campbell ... 389 (176)
2. Robert Crossett ..... 355 (123)
3. Peter Crossett ....... 156 (59)

Girls (13 and up)
1. Victoria Houseknecht . 467 (166)
Girls (12 and younger)
1. Serenity Clark .......... 235 (96)
2. Mikayla Esau ........... 211 (89)
3. Joanna Crossett ....... 189 (73)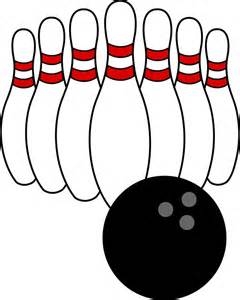 Print Friendly Version