VALLEY BOWLING CENTER: BEARD ROLLS LONE 800 SERIES IN WEEK 21 OF LEAGUE BOWLING
(2019-02-24)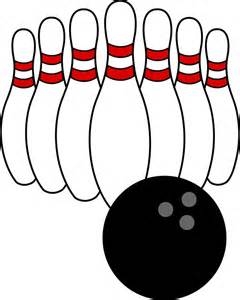 HIGH SCORES FOR FEB. 10 - FEB. 16Valley Sports Report
WAVERLY - Mason Beard banged out the lone 800 series of the week, and there were two more perfect games thrown here in Week 21 of league bowling at the Valley Bowling Center.
Beard rolled an 816 series to top the charts in the men's division, while Glenn Vanderpool Jr. and Jim Schanbacher rolled 300 games. Bryan Appollonio just missed perfection with a 299, and Greg Ficcaro shot a 298.
Paul Voelker led the senior men's division for the week with a 659 series, and Art Mayer rolled the high game with a 267.
Blair Leary led the women's division with a 581 series, and Phyllis Surber had the high game with a 243.
Barb Walters rolled a 509 to lead the senior women's division for the week, while Lora Antisdel's high game of 196 was tops.
The top scores (may include handicap) from the Valley Bowling Center from
Feb. 10 to Feb. 16
:
MEN'S HIGH SERIES
1. Mason Beard ... 816
2. Randy Smiley .. 769
3. Mark Parks ..... 734
4. Matt Borst ....... 729
5. Charles Rice .... 721
6. Mike Ferris ...... 717
7. Jon Johnson .... 714
8. Silas Miller ...... 709
9. Jim Glose ........ 708
10. Mike Panek .... 704
MEN'S HIGH GAMES
1. Glenn Vanderpool- 300
1. Jim Schanbacher- 300
3. Bryan Appollonio . 299
4. Greg Ficcaro ...... 298
5. Jared Joseph ...... 289
SENIOR MEN'S HIGH SERIES
1. Paul Voelker ..... 659
2. George Bird ...... 645
3. Art Mayer ......... 614
4. John Sandusky .. 581
5. Ron Burnett ...... 555
SENIOR MEN'S HIGH GAMES
1. Art Mayer ......... 267
2. Tom Werkheiser . 258
3. Don Salmela ...... 235
4. Art Mayer .......... 234
5. Ron Burnett ....... 232
WOMEN'S HIGH SERIES
1. Blair Leary .......... 581
2. Deana Johnson ... 547
3. Stacy Secrist ....... 545
4. Des Waltman ....... 543
5. Alex Young ......... 541
WOMEN'S HIGH GAMES
1. Phyllis Surber ...... 243
2. Kerri Conner ....... 237
3. Sheila Wolcott ..... 234
4. Tara Schanbacher- 224
5. Belinda Floyd ...... 223
SENIOR WOMEN'S HIGH SERIES
1. Barb Walters ....... 509
2. Linda Ennis ......... 503
3. Liz Birney ........... 497
4. Marianne Hennip . 484
5. Regina Thomas ... 484
SENIOR WOMEN'S HIGH GAMES
1. Lora Antisdel ........ 196
2. Liz Birney ............ 195
3. Lynn Cranmer ...... 194
4. Marianne Hennip ... 189
5. Linda Ennis .......... 187

YOUTH BOWLING
Boys (13 and up)
1. Jordan Hall .......... 478 (172)
2. Josh Tigue ........... 331 (116)
3. William Crossett ... 289 (134)
Boys (12 and younger)
1. Robert Crossett ..... 380 (131)
2. Peter Crossett ....... 205 (73)
Girls (13 and up)
1. Victoria Houseknecht . 407 (163)
Girls (12 and younger)
1. Victoria Houseknecht . 393 (147)
2. Joanna Crossett ....... 240 (87)
3. Mikayla Esau ........... 205 (75)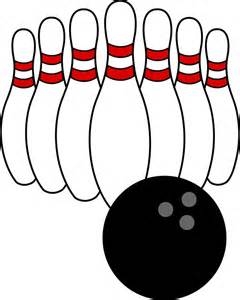 Print Friendly Version