THE FINAL WORD: THOUGHTS ON ANOTHER BIG WEEKEND FOR VALLEY ATHLETES
(2019-03-04)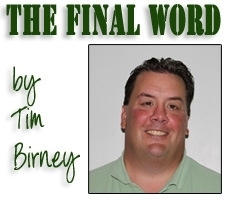 It was a pretty good weekend for Valley athletes, from a pair of Athens wrestlers in Williamsport, to a Waverly swimmer on Long Island, and a trio of Waverly track athletes on Staten Island.
Athens senior David Galasso and freshman Gavin Bradley turned in strong performances over the weekend at the PIAA Northeast Regional wrestling championships, and advanced to States.
Galasso, the second seed, won the 170-pound title with a pin, an 11-2 major decision, and then in the finals, a 10-3 decision over fourth-seed Jacob Feese of Line Mountain, who had upset top-seeded Dylan Bennett of Montoursville in the semifinals.
Galasso was forced to scramble for several of his takedowns, but was dominant on the mat. If he tightens up his defense a bit, and keeps his opponents off his legs - as his coaches were imploring him Friday night - Galasso has a very good chance of bringing home a medal from Hershey this weekend.
Like he had been at the North Section and District 4 meets, Bradley was dominant, recording a pair of pins to secure his spot at States.
Unfortunately, just like North Section and District 4, Bradley ran into unbeaten Troy standout Sheldon Seymour in the finals, and the results were similar, a 20-5 technical fall win for the two-time state qualifier, and returning state place-winner.
For Bradley, there's no shame in losing to Seymour. He's unbeaten and nationally-ranked for a reason.
I'm note sure what to expect from Bradley in Hershey, but I don't think he's in over his head, and there are very few wrestlers of Seymour's caliber out there. I won't be a bit surprised if he contends for a medal in his first trip to Hershey.

Regardless, he's fun to watch and I'm looking forward to seeing where he takes us over the next few years.
------

When you get to the postseason in sports that are measured by time - i.e. swimming and track - the plan by coaches is to structure workouts to have athletes peak at the right time.

Well, Waverly boys swim coaches Dave Mastrantuono and Kyle Ackland, and indoor track & field coaches Scott Baird and Nate Culver couldn't have done a much better job for their athletes this season.

------

In the pool, junior Mike Atanasoff had a record-breaking day Friday in the preliminaries of the New York State Swimming & Diving Championships, establishing new school records in the 50- and 100-yard freestyle sprints, as well as a new IAC record in the 100 free.

Atanasoff broke his own record in the 50 free, and also wiped legendary Wolverine swimmer Pat Fell's name from the school and IAC ledger in the 100 free. He is also closing in on another IAC legend in the 50 free with his time of 21.53 seconds just 0.07 seconds off the record set in 1995 by O-M's Tom Iorio.

Atanasoff wasn't quite as fast on Saturday, but very few of the other finalists were either. He moved up from ninth in qualifying to win a seventh-place medal in the 50 free. The top six finishers were all seniors.

Atanasoff also bumped up from 14th in qualifying in the 100 free to 12th in consolation finals.

Atanasoff capped a brilliant junior season with a state medal - Waverly's first since Fell won a bronze in the 200 free in 2001 - but could be poised for an even bigger season as a senior. With the IAC's 50 free record within grasp, and most of the state's top sprinters set to graduate, he could make more history.

The highlight of the weekend at the New York State Indoor Track & Field Championships occurred in the field with Waverly junior Isaac Chandler placing fifth in the pole vault, matching his school record at 14-feet, 6-inches for the third consecutive meet.

He became just the fifth Waverly indoor track athlete to medal, matching Chris McCarty's fifth-place finish in 2010. McCarty went on to win a state title in the outdoor season.

Chandler also ran a personal-best time in the 55-meter hurdles in 8.08, while his classmate Sheridan Talada broke her own school record in the 3,000-meter run, and fellow junior Melina Ortiz ran a PR in the 300-meter dash.

As you can see there was a theme to the weekend for the Waverly athletes. All four put up their best times of the season on the biggest stages.

And, all four are juniors. The 2019-20 winter season could be historic.

------

The Sayre girls took one on the chin Thursday night in the District 4, Class AA championship game.

A young Mount Carmel Area team, which started one junior and four sophomores, was a bit too athletic for the Lady Redskins, who also had no answers in the low post for MCA 6-footer Dani Rae Renno.

Sayre had a chance early to keep it close, but missed several shots from short-range, while Renno & Company made nearly everything. Renno finished the game with 18 points, 16 rebounds, and eight blocked shots in a 55-26 win.

Up next for Sayre is Linden Hall, which captured its first-ever District 3 title with a 56-27 win over York Catholic, avenging a loss in a rematch of last year's championship game.

The Lady Redskins will see a similar defensive approach as Mount Carmel offered, and will see another top talent in Division I Drexel signee Hetta Saatman.

------

The Final Word returns next week.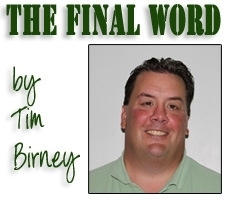 Print Friendly Version