THE FINAL WORD: END OF POSTSEASON OFFERS STRONG STORYLINES FROM GALASSO, BRADLEY, McCLELLAND, WALKER
(2019-03-15)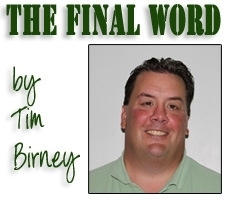 You don't have to win state gold to have the heart of a champion - Athens senior David Galasso, and freshman Gavin Bradley proved that last weekend at the PIAA, Class AA wrestling championships.
As a freshman, Galasso was a "utility" wrestler on a powerhouse Wildcat team that was loaded through the middle weights. To get in the line-up, Galasso bumped up two weight classes and ended up posting a 13-7 record despite being consistently outweighed.
During his sophomore year, Galasso found a full-time spot in the Athens line-up and was 19-13 on the season. He appeared primed for a post-season break-out, but suffered a broken hand in the wrestling room just days before the North Section Tournament.
Galasso hit his stride during his junior season and finished the year at 30-14, including a 1-2 mark at States.
This season, Galasso wrestled like a man on a mission.
At times during his career, Galasso was tentative and struggled to get into his offense. There was very little of that this season. He was aggressive and physical. Pair that with a bit of a funky style, and Galasso turned in a 38-7 record, reaching the 100-win plateau with his final victory, and a fourth-place finish at States.
For much of his career, Galasso was an afterthought in discussions about his teammates Brian Courtney, Kaidon Winters, Nate Bradley, A.J. Burkhart, Gage Cannavino, Chris Horton, and Brock Horton - all members of the 100-win club at Athens.
He's no longer an afterthought. Aside from Courtney, Galasso will go down in the history books as the only top-four finisher at States among his peers.
------
Bradley went about his business in a manner more suited to a senior than a freshman.
Business-like and showing little emotion, Bradley piled up a 34-12 record en route to a sixth-place finish at States. He became just the second freshman in the storied history of the Athens program to medal, joining Brian Courtney, who finished third in 2013-14.
To give a little historical perspective, Courtney was 34-1 as a freshman. His only loss coming in the opening round of the PIAA Championships. He reeled off five straight wins to finish third.
Former state champions David White and Dave Kennedy were 32-9 and 32-5, respectively, in their freshman seasons.
Bradley's accomplishments this season were amazing, and historic, in their own right, but nearly inconceivable when you factor in the loss of his mother at the start of the school year. The inner-strength Gavin Bradley displayed is admirable and should serve as a model for overcoming the obstacles life can throw in front of you.
A tip of the cap to his family and support network as well.
I'm looking forward to watching young Mr. Bradley over the next three years, and beyond.
------
A week after Waverly junior Mike Atanasoff finished seventh in the 50-yard freestyle at the New York State Championships, Sayre senior Josh McClelland finished third in the same event at the PIAA Championships.
McClelland swam a 21.78 in the preliminaries, but clocked in with a school-record time of 21.31 seconds in a swim-off to qualify for the finals. He swam 21.39 in the finals. (Atanasoff swam a school record time of 21.53 seconds in the preliminaries and a 21.61 in the finals.)
A year after finishing 31st at States in a time of 23.21 seconds, McClelland took nearly 2 full seconds off his time and won a bronze medal.
Two seconds in a 50-yard sprint is a lot of time, and a testament to a lot of hard work.
There are few sports, if any, more grueling to train for than swimming. Your dedication to the sport has to be unwavering, because automatic timers don't lie.
Josh McClelland will leave Sayre as one of the best swimmers in program history. It may be quite a while before the Redskin program sees another one like him.
------
Perhaps the best story of the winter season is that of Athens freshman diver Taylor Walker.
After playing basketball through 8th-grade, Walker decided to give diving a try this season. What a wise choice.
Walker improved dramatically as the season progressed, and eventually finished second at the District 4 Championships to earn a berth at the PIAA Championships.
She didn't fare as well as she hoped at States, finishing 23rd, but the fact she got there in the first place is mind-boggling. Her first competitive dive was on Dec. 18, and just 85 days later she was on a board at the PIAA meet.
There are no givens in the world of sports, but I look forward to watching Walker's growth as a diver, and what the future holds for her.
------
The Final Word returns once the spring season begins.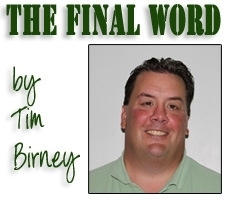 Print Friendly Version