FROM THE PRESS BOX: A LOOK INTO THE CRYSTAL BALL AT THE 2019-20 GIRLS HOOP SEASON
(2019-03-20)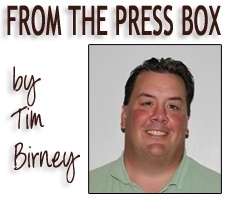 The 2018-19 girls basketball season was a pretty good one with three teams qualifying for the postseason, and one - Sayre - advancing to States. The fourth team - Tioga - was in the postseason hunt until the final night of the season.
The four teams posted a combined 60-33 record, with Sayre and Waverly winning division titles, and the Lady Wolverines winning an overall league title.
So what does the crystal ball forecast for 2019-20? Well, with the season still eight-plus months away, the crystal ball forecast is still a bit murky, but from what I can see, next year will be another good year for girls basketball in the Valley.
Athens Lady Wildcats:
With just one senior on his roster and limited varsity experience, first-year coach Brian Miller exceeded expectations with a 13-10 record and a trip to the District 4, Class AAAA playoffs.
Athens will need to replace Sophie Adams in the low post, and sophomore Rachel Stevens should play a big part in that regard.
The big boost for the Lady Wildcats will likely come from incoming freshman Kennedy Westbrook at point guard. She'll create scoring opportunities for others, and add a scoring threat in her own right.
Prediction:
Kayleigh Miller and Caydence Macik should be two of the best players in the NTL next season, and Haley Barry, Megan Collins, Avery Priester Stevens, and the other returners will have another year of experience. This should be a pretty good team. ...
2019-20: 18-4 regular season. Sayre Lady Redskins:
Few expected Sayre to win 20 games and return to the State playoffs, but they did just that, posting a 20-8 record and a runner-up finish in the District 4, Class AA playoffs. Things will get a little tougher next year with the loss of four-year contributors Camry Lane, a 1,000-point scorer, and Stephanie Klovekorn.
Emily Sutryk returns for her senior season, and sophomore Gabbi Randall, who appears on the fast track to being a first-team all-star, will make a formidable 1-2 punch for the Lady Redskins, but they'll need some help.
Carrie Claypool, who missed this season in the wake of knee surgery, will return at point guard for her junior season. The big key could be freshman Roz Haney, who could develop into a force on both ends of the floor, but may dedicate herself to soccer, in which she is a Division I talent.
Prediction:
Without a JV team, the program's growth has been stunted. It won't be easy to replace those lost to graduation. If Haney plays, the Lady Redskins will have four very good athletes on the floor, with three or four potentially solid role players, and will likely win another division title. ...
2019-20: 14-8 regular-season.Tioga Lady Tigers:
Tioga graduates just one starter from a 7-13 team, and showed glimpses of being a formidable foe next year.
Sophomore Eve Wood and Olivia Ayres will return and should provide a good 1-2 scoring tandem, while junior Giovanna Rossi is a monster on the boards, and junior Chloe Bellis is a defensive ace.
The key could be the development of freshman Julia Bellis and sophomore Ari Manwaring, who both saw significant time this season. There doesn't appear to be much help on the way from the JV team, so someone from this year's bench will need to step up next year.
Prediction: Scoring has been a big issue for the Lady Tigers the last few years, but Ayres and Wood could be the answer there. All the appropriate boxes appear to be checked for Tioga to return to the postseason, but depth is a concern. ...
2019-20: 10-10 regular-season.
Waverly Lady Wolverines:
The Lady Wolverines won their first 18 games of the season, won a division title, and an overall IAC Large School title en route to a 20-2 season, and the program's sixth consecutive appearance in the Section IV, Class B titles.
Waverly graduates five seniors, including a pair of tremendous all-around players in Alex Tomasso, a 1,000-point scorer, and defensive whiz Wendi Hammond.
Sophomore Sidney Tomasso returns and will have to pick up more of the scoring slack, something I believe she is more than capable of doing. Juniors Paige Lewis and Morgan Adams also return, and should be a formidable 1-2 punch in the low post. How much they improve could be a key to the Lady Wolverines' success next year.
Juniors Gretchen Sowle and Gianna Picco, and sophomore Gabby Picco also return, but there is ample opportunity for players from the JV ranks to work their way into the rotation next season.
Prediction:
Bob Kelly is a very good coach, and while the talent level next year may not be where it's been the last several years, the Lady Wolverines will still be athletic enough to play its brand of defense, which will win them a lot of games. ...
2019-20: 15-5 regular-season.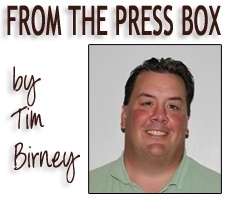 Print Friendly Version