FROM THE PRESS BOX: A LOOK INTO THE CRYSTAL BALL AT THE 2019-20 WRESTLING SEASON
(2019-03-22)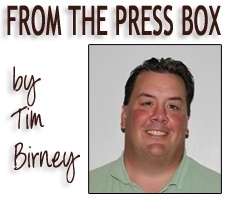 The 2018-19 wrestling season was another one for the ages in the Valley.
In all six Valley wrestlers - four Tioga and two Athens - qualified for their respective state tournaments, and all six brought home medals. Six-for-six, now that's impressive.
Tioga won its third consecutive Section IV Division II title and advanced to the semifinals of the New York State Division II Duals for the second year in a row, while Athens won a share of the NTL title for the first time since 2004-05.
Waverly continued to move forward in its efforts to turn the program around, and Sayre also showed signs of a turnaround.
So what does the crystal ball forecast for 2019-20? Well, with the season still eight-plus months away, the crystal ball forecast is still a bit murky, but from what I can see, next year could be another banner season for Valley wrestling fans.
Athens Wildcats:
The Wildcats quietly had eight wrestlers with 15 or more wins, and seven of them were underclassmen.
Replacing David Galasso's 100 wins won't be easy, but if freshmen Gavin Bradley and Kaden Setzer, and sophomore Kyler Setzer - all natural 106-pounders this season - can spread out a bit in the lower weights, to go along with freshmen Karter Rude and Lucas Forbes, it will make the Wildcats pretty strong in the lower weights.
Juniors Alex West, Dylan Comstock and Keegan Braund and sophomore Ben Pernaselli will return to make the Athens upper weight formidable as well. Sophomore Zach Stafursky returns in the middle weights, but there appears to be a lot of question marks there.
Prediction:
If the Wildcats can lengthen their line-up a bit, they could make a serious run at their first outright NTL title in 25 years. ... There are no guarantees in wrestling, but Gavin Bradley appears a pretty safe bet to return to the PIAA Championships. Will he have any company? Despite a disappointing postseason this year, freshman Karter Rude is Athens' best hope.
Sayre Redskins:
The Redskins graduate just two seniors, and return a host of promising wrestlers, led by freshmen Jacob Bennett and Nikolas Polzella, and sophomore Jordan Goodrich.
Sayre won its first dual matches in a couple of years this season, and if it can continue to build on its numbers from a modestly successful youth program, then the program turnaround should continue.
Prediction:
If the Redskins can fill out their line-up, they will matches by default, but they do have some talented youngsters who took some lumps this year, and should be improved next season. As for the postseason, it's a bit early to talk about States - getting more than one wrestler (Bennett) to Districts, and a couple to Regionals next season would be a good start.
Tioga Tigers:
The Tigers graduate three seniors - John Worthing, Austin Lamb and Stephen Taylor - who combined for 524 wins and seven state medals, and another in Zac Warner who won 88 matches. They also graduate three other starters, so there will be a lot of holes in the line-up to fill.
Don't feel too bad for the three-time defending Section IV, Division II champions, however. Tioga returns six wrestlers who won at least 24 matches this season, including state champion junior Brady Worthing, and a pair of first-year wrestlers (freshman Justin Hopkins and junior Dom Wood) who won 12 or more matches.
Factor in Tioga's strong junior high and youth programs, as well as the fact junior Jacob Welch (29-4 as a sophomore) will return to the program for his senior year, and the Tigers will be all right.
Prediction:
As it stands now, Tioga will be hard-pressed to win a fourth straight Section IV title, but with the potential for seven studs in the line-up it's not out of the realm of possibility. Unless they fill some holes in the line-up, the Tigers will also struggle to return to the New York State Division II Duals. ... That said, I expect coach Kris Harrington to take anywhere from two to five kids to States next year, with juniors Brady Worthing, Jake Welch, and David MacWhinnie, freshmen Emmett Wood and Mason Welch, and 7th-graders Gianni Silvestri and Caden Bellis all in the running for a trip to Albany.
Waverly Wolverines:
The Wolverines won six dual matches this season, and had six wrestlers record 18 or more wins - five of them were underclassmen.
Like Sayre, Waverly needs to continue to keep its current wrestlers in the program, and build their numbers from the junior high ranks.
Prediction
: Waverly is ahead of Sayre in terms of the program rebuild, but team success is still off a bit on the horizon. As for the postseason, the Wolverines could advance two wrestlers to States in 2019-20. Junior Ethan Stotler narrowly missed a trip to States this season, and is a heavy favorite to finally get to Albany next year. Freshman Garrett Skeens was a force at the end of the season, and finished third at Sectionals. Don't be surprised if he gets to Albany next year, too.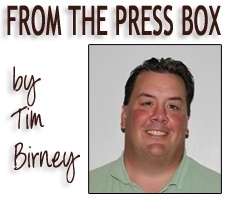 Print Friendly Version