TAYLOR MADE: ENOUGH WITH THE NEGATIVITY
(2019-06-05)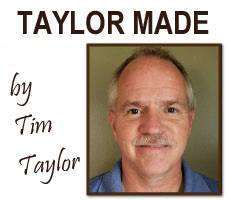 It seems like I write this editorial every year and each time it brings me to the edge of tears because it truly is one of the saddest stories you could ever imagine.
It's a story about how thousands of "mature" adults have lost sight of what youth sports are all about. However, the fans leave me with no choice. You constantly push me to address the lack of good sportsmanship put forth by the parents and other supporters of our athletes.
I will admit there are numerous fans out there who are positive and do their best to support the athletes without lashing out, but they are so often overshadowed. In a world which thrives on negative publicity, the shameful actions of parents and other fans overshadow the positive in youth sports. Sadly, it begins when the children start playing at the youngest ages and continues through their high school careers.
I've covered sports in six different states and have done it three different times in New York. It does't matter where I go, there is always a handful of parents who refuse to act like adults at sporting events.
I was really hoping it would be deferent when I started this website, but unfortunately it continues to follow the same negative line.
Quite honestly, it has brought me to the brink of throwing in the towel as a sports writer, because I am just so sick and tired of the childish actions of the adults.
There is no justification for an adult to yell "that's a sh***y call" to a referee at a football game or "you suck" over and over to the ref during a basketball game. However, that's exactly what I heard this past school year, along with numerous other negative comments.
When I was in Colorado, I witnessed two mothers punching it out following a fifth-grade football game. I saw a father attempt to climb the backstop fence at a youth baseball game beach ehe did not agree with the call a high school-aged umpire made against his son. When I was coaching junior high wrestling, the mother of one of my athletes scramble onto the mat because her son was being choked — he was actually being pinned with a headlock.
I can continue with more and more horror stories of unsportsmanlike conduct by parents and fans which I have witnessed since I covered my first athletic event more than 35b year ago, but I think you already get my drift.
Here's a fact that may or may not shock you. Every single high school sport in the United States is experiencing a shortage of officials. The No. 1 cause? They don't want to deal with the negativity they face from the fans every single time they step on the football field, basketball court, baseball diamond, etc. The No. 2 reason is the younger generation doesn't want to officiate because they do not want to deal with the negative comments they've been watching the older officials deal with.
I can't fix the problem with negative parental and fan support, so I will offer the following "good fan" tips.
• A good fan supports the coach.
• A good fan lets the athletes make decisions.
• A good fan allows the athletes to have fun.
• A good fan praises the athletes and cheers for everyone.
• A good fan is a positive role model.
• A good fan respects officials.
• A good fan respects the opponent.
• A good fan supports coaching decisions.
• A good fan hopes children will learn lessons from participating.
Now, If I need to tell you what a bad fan does, then I've just wasted my time.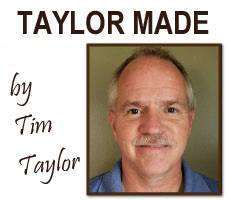 Print Friendly Version