THE FINAL WORD: POSTSEASON 2019 — WHAT A WILD RIDE!
(2019-06-10)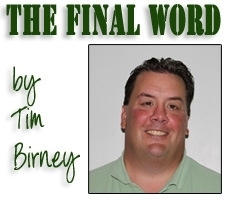 The 2019 spring postseason was a wild ride.
From the individual headliners — Athens senior Rachel Hutchison, Waverly junior Isaac Chandler, and Waverly senior Alex Tomasso — to the standout teams — Tioga baseball, Waverly softball, and Sayre baseball — there were plenty of memorable performances.
——————
Hutchison's story resembles that of a Hollywood movie script.
As a junior, Hutchison gave the 300-meter hurdles a try midway through the season, and quickly broke the school record. After running the event eight or 10 times, she qualified for States, only to fall on the first hurdle. (She got back up, and still finished fifth in her heat.)
This season, Hutchison won nearly every time she stepped on the track for the 300 hurdles, including at the District 4 Championships to advance to States for a second time.
At States, Hutchison finished second to Western Wayne junior Trina Barcarola, the top seed, in her preliminary heat, but in the finals it was Barcarola who would clip a hurdle and fall. Hutchison cruised to the gold medal in a school-record time of 44.69 seconds, which was the fastest time of the weekend, and faster than Barcarola's seed time.
Rarely do you see someone redeem themselves on the biggest stage, but Hutchison did just that. With a Division I soccer career in her future, Hutchison ended her track career on the highest possible note.
Hutchison was the only Wildcat to medal at Shippensburg, and fellow senior Ariana Gambrell also wrapped up a stellar career on the state's biggest stage, but several under classmen in junior Damian Hudson, sophomore Benny Gambrell, juniors Cassidy Stackpole and Sam Markle, and freshman Emma Roe and Hannah Walker earned valuable experience.
——————
At the other end of the spectrum, Tioga baseball was just where it wanted to be — up three runs in the top of the seventh with its best pitcher on the mound.
A few good at-bats by Cooperstown hitters, an untimely error, and a possible blown call on a would-be game-ending play at second base resulted in four runs and a heart-breaking 8-7 Tioga loss in the Class C state quarterfinals.
Pierce Hendershot, who will be playing Division I baseball at St. Bonaventure next year, had a gutty outing on the mound, throwing 127 pitches in 6 2/3 innings. He also hit a two-run home run over the 330-foot sign down the left-field line at NYSEG Stadium — the first high-schooler I've seen hit one out of a minor-league stadium in 30 years.
After a slow start to the season cost the Tigers an appearance in the IAC Championships, they seemed to play with a chip on their shoulder in the Section IV postseason, especially Hendershot, who earned three wins in a week — the first two in relief, including a four-inning stint against Edison, and the third a complete-game gem against top seed Deposit-Hancock in the Class C title game.
Hendershot is among four senior starters who will graduate, leaving several holes to fill in the line-up, and the mound, but sophomore Derrick Gage, and juniors Mason Booser, Brady Worthing, and Thomas Cook are good building blocks for a run at a fourth Section IV title in six years. There also appears to be talent coming up from the JV ranks to help replenish the varsity roster.
——————
One player does not a team make, but Waverly's Wendi Hammond tested that theory this season.
She was a major force in the pitcher's circle, with 259 strikeouts in 123 2/3 innings and an ERA around 0.50, while hitting over .500 with 14 homes runs at the plate.
On Friday, Hammond homered off fellow first-team all-state pitcher Kyra Sholtzhauer in the top of the third inning to give Waverly a 1-0 lead over Oneida in their Class C state quarter-final match-up..
Sholtzhauer and her teammates rallied for a 3-1 win to put an end to Waverly's historic season, which including the program's first-ever Section IV title.
In my humble opinion, Hammond is the best pitcher, eclipsing former teammate's Sam Mennig, and the best hitter, topping Shailei Kraft — another former teammate , in program history, and will be nearly impossible to replace.
The Lady Wolverines have a good group returning next year, led by junior Riley Hall and sophomore Hali Jenner, and should be very competitive. How competitive depends on who steps up to follow Hammond in the pitcher's circle because softball is a sport dominated by pitching.
——————
Waverly junior Isaac Chandler led a pretty strong Wolverine showing at the New York State Track & Field championships.
Chandler earned a bit of redemption himself this year. After a disappointing showing as a sophomore, Chandler rebounded this year with a third-place finish in the pole vault, clearing the bar at 14-feet, 6-inches, and nearly getting over 15-feet.
Chandler, who also finished eighth in the 110-meter hurdles, wasn't the only Wolverine to medal as juniors Cora Smith, Elizabeth Fritzen, and Sheridan Talada, and freshman Olivia NIttinger teamed to place sixth in the 3,200-meter relay, breaking their own school record by nearly 4 1/2 seconds.
Junior Melina Ortiz was 8th in the 400-meter dash, while sophomore Collin Wright finished 12th in the 3,000-meter steeplechase, Smith was 18th in the 3,000-meter run, and senior Dylan Ward was 23rd in the 800-meter run.
With Chandler, Ortiz and Wright, as well as the entire 3,200 relay team all under classmen, the Wolverines will likely be well-represented once again at States in 2020.
——————
Waverly senior Alex Tomasso fought through terrible conditions (wind and cold rain) to shoot an 87 on the second day of the New York State girls golf championships to move up two spots on the leaderboard for an 18th-place finish, earning all-state honors for the second time in her career.
Tomasso's career is unparalleled. She earned six trips to the state tournament, led her teams to four straight IAC and Section IV championships, and was a major part of an on-going 118-match win streak — the longest in New York State.
Sidney Tomasso also weathered the conditions to finish tied for 65th, after a 59th-place finish as a freshman. She has two more years to make her run up the leaderboard.
The current run this Waverly golf team is on will likely never be duplicated. It's the perfect storm with five cousins — Alex and Sidney Tomasso, and Capria, Gianna and Gabby PIcco — who grew up on a golf course, all excelled at the game, and were in the same age range to play together for several years.
——————
A young Sayre baseball team made a deep run into the District 4, Class AA playoffs, dropping a 2-1 walk-off decision to South Williamsport and St. Bonaventure-bound pitcher Tripp Breen.
The loss earned them a long road trip and a play-in game for the Class AA state tournament, where the Redskins dropped a 13-0 decision to Coudersport.
The Sayre roster was dominated by under classmen, led by junior Quinn Hanafin, sophomore Zach Moore and freshman Brayden Horton.
Moore turned in some of the best pitching performances of the year for the Redskins, but it was senior James Esposito who turned in a brilliant pitching performance against South Williamsport limiting the Mounties to one run through six innings, before being touched up for the game-winner in the seventh.
In the District 4 semifinals, Hanafin came on in relief in the second inning and held Bloomsburg to one run on four hits in 5 2/3 innings in an 8-5 win.
Those two District games were a microcosm of the season for the Redskins, who had different players step up with big performances throughout 2019.
Sayre loses just two starters in Esposito and Jon Cron, but return a wealth of talent and will likely get a big shot in the arm from freshman-to-be Lucas Horton next year. The Redskins will be very tough to beat for the next three or four years.
———————
In all, seven of the eight Valley baseball / softball teams qualified for the postseason, with Waverly baseball and Tioga softball logging 1-1 records, and Athens softball and baseball each losing their opening game.
Waverly baseball pulled out an 8-6 win over Owego in its Section IV, Class B quarter-final match-up, before dropping an 11-1 decision to eventual Section IV champ Susquehanna Valley, which advanced to the state semifinals with a win Saturday.
The Wolverines have a strong group of seniors, but also have a good group of under classmen, and some talent headed up from the junior varsity ranks.
With two of their top three pitchers, and three of their top five hitters returning, Waverly has a strong nucleus in place for next year.
And, with an overall IAC championship under their belts after wins over Lansing and Edison, giving the returners a shot of confidence, the Wolverines should be a team to be reckoned with in 2020.
———————
Tioga softball pulled off a mild "upset" in the Class C quarterfinals, scoring five runs in the top of the seventh inning to pull out a 7-5 win over Candor.
The Lady Tigers then dropped a sloppy 9-7 decision to Harpursville in the semifinals, thanks in large part to seven errors.
Tioga does not have a senior on its rosters, and will get a few re-enforcements from a good JV team to bolster its outfield.
Sophomore Kindra Wessels was a force in the pitcher's circle and at the plate for the Lady Tigers, and junior Giovanna Rossi should have a monster season in her swan song. Youngsters like sophomore Olivia Ayres, and freshmen Julia Bellis and Austyn Vance, as well as juniors Michaela Webb and Shaina Franks should only get better.
I expect this to be a team to watch, and one to challenge Edison for supremacy in the IAC and Class C in Section IV.
——————
Athens softball saw one its best seasons ever end in a heart-breaking 3-2 loss to Bloomsburg in the District 4, Class AAA quarterfinals.
One untimely error proved costly for the Lady Wildcats in the loss, wasting another outstanding pitching outing by junior Megan Bennett, who was hands down the best pitcher in the NTL this season. Their only runs in the game came on a two-run home run by senior Emma Adams — her seventh of the season.
Adams is one of four Wildcat seniors, and was the lynchpin for the offense. She will be difficult to replace in center field and at the plate, but with Bennett returning and a host of proven hitters, led by junior Haley Barry, sophomores Harley Sullivan and Emma Repsher, and freshman Caydence Macik returning, they are poised for big things over the next year or two.
——————
The Athens baseball team had a great season, but committed eight errors in an 11-3 loss to Loyalsock in the Class AAA quarterfinals. Athens led 3-0 after three innings, and the game was tied at 3-3 after five innings.
The Wildcats won the NTL Large School Division, and graduate some key seniors in Ethan Witherow, Nate Kennedy, Kaden Rude, Joe Parshall, and Nick Watkins, but return several key under classmen, led by Keegan Rude, Aaron Lane, and Brady Smith.
Athens also has a strong freshmen-to-be class headed to the varsity level as re-enforcements.
Look for the Wildcats to continue to rule the Large School ranks, and make waves in the District 4 postseason.
———————
The Final Word will return for a final wrap on the spring season, and the 2108-19 school year.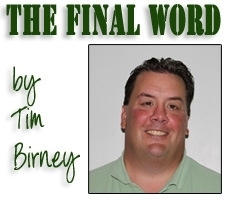 Print Friendly Version