FROM THE PRESS BOX: CRYSTAL BALL FORECASTS MORE WINNING SEASONS ON VALLEY BASEBALL DIAMONDS IN 2020
(2019-06-14)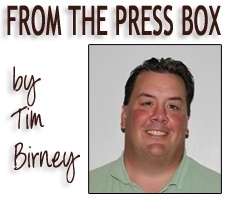 The 2019 baseball season in the Valley was one for the ages, with all four teams advancing to the postseason, including Tioga's third Section IV title in five years, and Sayre's third consecutive trip to the PIAA playoffs.
The four teams combined for a 59-27 record, including a 6-5 postseason mark, and three division titles.
The four teams all played each other this season, including the Wounded Warrior Classic which saw Athens beat Waverly, 7-4, and Tioga beat Sayre, 10-4 in the morning games; and Waverly edge Sayre, 4-3, and Athens top Tioga, 2-1 in the afternoon session.
Sayre beat Athens twice during the regular season by scores of 12-2 and 3-2, and Tioga rolled over Waverly, 15-5.
What does 2020 hold in store for the Valley teams? With the season still nine months away, the crystal ball is plenty murky, but I can see plenty more wins in store for all four Valley teams next year.

Athens Wildcats:
Coming off a 15-5 season in 2019, the Wildcats lose five key starters from its offense, and may need to rely on their pitching early in 2020.
They return a pair of aces on the mound in NTL "Pitcher of the Year" Keegan Rude and Aaron Lane, as well as Brady Smith, who was third on the team in innings pitched in 2019.
Smith, who hit.333 with 10 hits in 30 at-bats, and Chase Minnick, who hit .316 with six hits in 19 ABs, are the only players returning with an average better than .235, so the offensive will be unproven heading into 2020.
The Wildcats had a solid JV team, and a strong junior high program. Several freshmen-to-be, namely Caleb Nichols and Mason Lister, could force their way into playing time next year.
Prediction:
The Wildcats could take a half-step back in 2020, but they will still be competitive and in the hunt for an NTL Large School Division title. …
2020 record: 12-8.Sayre Redskins:
A young Sayre team shook off a 2-6 start, reeling off five wins in a row, including two over Athens and a 1-0 eight-inning win over Wellsboro, en route to a 12-10 record and a trip to the Class AA championship game.
Despite a 2-1 loss to South Williamsport, Sayre made its third straight trip to the PIAA playoffs, which will prove invaluable experience for a team that returns seven starters.
The Redskins return their top five hitters, including NTL "Player of the Year" Quinn Hanafin, and two of their top three pitchers, led by Zach Moore.
Sayre should also see some talented re-enforcements from its junior high team, led by Lucas Horton, who could make an immediate impact on the mound, and Zack Garrity.
Prediction:
The Redskins should be the team to beat in the NTL in 2020, and should also challenge for a District 4 title. …
2020 record: 17-4.Tioga Tigers:
The Tigers graduate four starters from a 17-5 team, including all-everything Pierce Hendershot, but the cupboard is not bare.
Derrick Gage, Brady Worthing, and Thomas Cook will be a formidable 1-2-3 punch on the mound for Tioga, and will be joined in the middle of the line-up by Mason Booser.
Cobe Whitmore and Seth Franks gained valuable experience in the postseason run, and should be even bigger contributors in 2020.
The Tigers will need a few re-enforcements from the JV ranks, and Bryce Bailey, Casey Stoughton, and Cole Williams will likely be among them.

Prediction:
Tioga may struggle a bit to duplicate this season's success, but they should remain competitive in a very tough IAC Division 2, as well as in the rugged Class C in Section IV. …
2020 record: 14-6.Waverly Wolverines:
Waverly returns three of its top five hitters, and two of its top three pitchers from a 15-7 team, but will need to fill out its depth with the loss of five starters to graduation.
Caden Hollywood and Ethan Stotler will provide a nice 1-2 punch on the mound for the Wolverines, but they'll need help. Likewise, Jalen McCarty (.356) and Stotler (.318) both hit over .300, but Hollywood (.278) is the only other hitter returning with an average above .226.
Eighth-graders-to-be Joey Tomasso and Jay Pipher suffered through some growing pains at the varsity level, but gained valuable experience and should be much improved in 2020.
The Wolverines should get an influx of talent from the JV ranks, led by Kaden Wheeler, Brady Blauvelt, Brennan Traub, Nick VanHouten, and Derek Seymour.
Prediction:
The Wolverines may be young in 2020, but they'll be athletic and talented. They will also be in the hunt for another Division 3 title. …
2020 record: 14-7.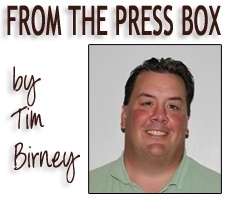 Print Friendly Version