FROM THE PRESS BOX: A PEEK INTO CRYSTAL BALL AT 2020 SOFTBALL SEASON
(2019-06-15)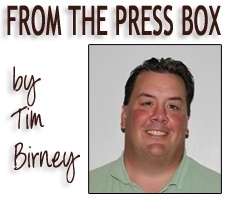 The 2019 softball season was mostly good in the Valley, with three teams advancing to the postseason, led by Waverly, which won it's first-ever Section IV title.
Waverly, Athens and Tioga combined for a 45-14 record, while Sayre labored through another season.
What lies in store for 2020? Well, the crystal ball is still murky, with the season still nine months away, but I believe I see two teams taking another step forward.
Athens Lady Wildcats:
Athens graduates four seniors from a 14-5 squad, including offensive powerhouse Emma Adams, but returns a wealth of talent, led by pitching ace Megan Bennett.
The Lady Wildcats offense will be in good hands with Haley Barry, Harley Sullivan, Emma Repsher, Bennett, and Caydence Macik forming a formidable middle of the line-up.
They will need improved production from Audrey Hatch and Megan Collins, who both saw valuable playing time in 2019, and will need youngsters like Macie Coyle and Taylor Galasso to step up into varsity playing time.
Prediction:
Bennett will likely be the most dominant pitcher in the region next year, and the middle of Athens' line-up will be as good as any. The Lady Wildcats will be the favorites to win the NTL Large School title, and should make a push for a District 4 title as well. …
2020 record: 19-2.Sayre Lady Redskins:
Sayre should return virtually in tact in 2020, and features some nice offensive pieces, led by Madeleine Dutra Hailey McCaig, Jillian Shay, and Lexi Post from a team that went 1-18 this year.
Softball is a pitching-driven sports, but it's difficult to gauge Sayre's pitching when the defense averages about six errors per game. Both are areas that must improve if the Lady Redskins are going to be competitive.
Another problem Sayre has had over the last decade is keeping some of its best players in the program, so bringing back everyone in 2020 is also a must.
Prediction:
The Lady Redskins can't help but be better in 2020, especially offensively, but unless the pitching and defense improves it could be a lot more of the same.
2020 record: 4-15.Tioga Lady Tigers:
Tioga did not have a senior on its roster during its 13-6 season in 2019, and there is more talent on its way from the JV ranks.
Tioga returns pitching ace Kindra Wessels, as well as an offense, led by Wessels, Giovanna Rossi, Olivia Ayres, and Julia Bellis, that averaged nearly 9 runs per game.
Molly Bombard, Alissa Hine, Mykenzie Thetga, Aubrey Nichols, and Abby Foley are the leading candidates to push the returners for playing time in 2020.
Prediction:
Tioga advanced to the Class C semi-final game this year, and with everyone returning, it's a good bet they'll contend for an IAC title and a Section IV title in 2020. …
Prediction: 17-3.Waverly Lady Wolverines:
The Lady Wolverines only graduate three starters from its first-ever Section IV title team, but one of them is all-everything Wendi Hammond, and she will be impossible to replace.
As I said earlier, softball is dominated by pitching, and only one other pitcher in Section IV (Deposit's Mackenzie Stiles) was as dominant as Hammond in 2019. Regardless of who replaces Hammond in the circle in 2020, the offense will be under pressure to score more runs.
Waverly returns only three hitters who batted better than .250 in 2019, so scoring runs is not a given.
The Lady Wolverines had a solid JV season, and could get some help next season from Aubrey Ennis, Kennedy Herriman, Michaela Lauper, or Erin Linquist.

Prediction:
Graduating a player like Hammond and improving on an 18-3 season is a lot to ask. The Lady Wolverines will be competitive, and should compete for a divisional title, but repeating their postseason success would be a stretch. …
2020 record: 13-6.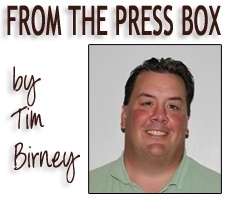 Print Friendly Version