VALLEY SPORTS REPORT: THE 'SUPER 7' STORYLINES OF THE 2019 SPRING SEASON
(2019-06-17)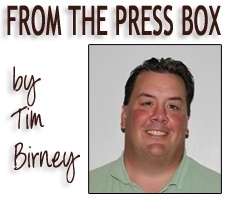 I've talked about storylines in the past and how they normally come in one of four realms: the start of a storyline, the continuation of one, the likely culmination of one, or a storyline totally out of the blue.
This spring season is no different.
Without any further ado, I give you, from No. 7 to No. 1, the "
Super 7 storylines
" of the spring:

7. Athens track & field sends familiar, new faces to States:
In a continuing storyline, Athens seniors Rachel Hutchison and Ariana Gambrell made their final trip to the PIAA Track & Field Championships, but the Wildcats also sent six under classmen.
The Lady Wildcats' two-year dominance atop the District 4 standings came to an end this season, but they sent five girls to States for the first time, including junior Cassidy Stackpole who qualified in the javelin.
While the days of the Gambrell sisters, Emily Lunger, and Hutchison collecting gold medals are over, this storyline appears to have more chapters to be written with the next generation of Athens athletes.

6. Sayre baseball advances to States for third straight year:
The Redskins, who were coming off back-to-back District 4 Class A titles, came up a bit short in a 2-1 loss to South Williamsport in the Class AA championship game this spring, but still advanced to the PIAA playoffs for the third consecutive year.
The Redskins return seven starters in 2020, as well as a pair of key reserves, and at least two players from its junior high program who could make an immediate impact.
This storyline has at least three or four more chapters to be written.
5. Waverly track & field sends large contingent to States:
Waverly junior Isaac Chandler made a return trip to the New York State Track & Field Championships this spring, but this year he took seven teammates with him.
Of the eight Wolverines at the state meet, seven were under classmen, including an entire relay team. The group also featured several athletes who broke school records, including Chandler, Smith, sophomore Collin Wright and junior Sheridan Talada, and the 3,200-meter relay team of Smith, Talada, junior Elizabeth Fritzen, and freshman Olivia Nittinger.
This storyline appears to have more chapters to be written.
4. Tioga baseball wins third Section IV title in five years:
After missing out on the IAC playoffs, which included a pair of Class C teams, Tioga made a successful run through the Section IV, Class C playoffs to win its third title in five years.
The Tigers graduate several key seniors, including "Player of the Year" Pierce Hendershot, who is the last vestige of the 2015 and '16 title tams, but have a wealth of talent returning.
There are likely more chapters to be written in the Tioga baseball story, but this storyline has run its course.
3. Waverly softball wins first-ever Section IV title:
Once in a while a storyline pops up and ends before you even realize it's there.
The Lady Wolverines dropped a pair of extra-innings decisions in the Class B semifinals in each of the last two years, only to vanquish the Lady Sabers this year in the championship game to earn the program's first-ever Section title.
"Player of the Year" Wendi Hammond pitched a gem and belted a home run in a 3-1 win over SV in the title game to avenge the season-ending losses in her sophomore and junior seasons.
This storyline may or may not be over, depending on whether you view it as Waverly vs. Susquehanna Valley, or Hammond earning her redemption.
2. Athens senior Rachel Hutchison earns redemption, and PIAA gold medal:
You couldn't have scripted Rachel Hutchison's final season-and-a-half of her track career any better.
Midway through her junior season, Hutchison gave the 300-meter hurdles a try, and almost immediately broke the school record. She also qualified for the PIAA Championships with one of the fastest times in the state.
At States, Hutchison clipped the first hurdle and fell. She got up to finish fifth in her heat, but missed out on the finals. This year, Hutchison was unbeatable in the event until she finished second in the preliminaries at States. In the finals, Hutchison ran a school-record time to win PIAA gold.
Hutchison's two-chapter storyline has come to a close, and we may never see another one like it.
1. Waverly girls golf runs win streak to 118 — Tomasso qualifies for States for sixth time:
The Waverly girls golf team finished off its fourth consecutive unbeaten season, and ran its win streak to 118 matches. After the regular season, senior Alex Tomasso qualified for States for the sixth consecutive year to lead the Lady Wolverines to their fourth straight Section IV title.
Waverly's success has been built on the backs of five cousins — Alex and Sidney Tomasso, and Capria, Gianna and Gabby Picco. With Alex Tomasso joining Capria Picco as a Waverly alum, the streak falls on the shoulders of the three remaining.
This storyline has spanned four-plus spring seasons, and — one way or another — is not over.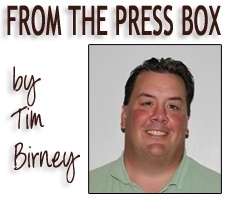 Print Friendly Version