THE FINAL WORD: PUTTING A BOW ON THE 2019 SPRING SEASON, AND WHAT A SEASON IT WAS
(2019-06-18)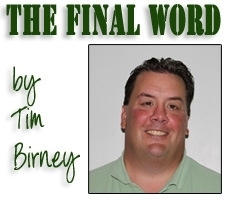 The end of the spring season is always bittersweet.
Personally, it marks the end of a grueling year of sports coverage, and a brief respite before the madness ensues once again in two months, but it also marks the end of another year of sports, and the graduation of many athletes I've grown fond of covering over the prior years.
We will never again see Waverly's Wendi Hammond or Athens' Emma Adams, both of whom will be playing Division I softball at Albany next year, drive a ball over the fence; or see Tioga's Pierce Hendershot, who will be playing Division I baseball at St. Bonaventure, smoke a line drive into the gap again.
We will never see Waverly's Alex Tomasso, who will play Division I golf at Merrimack College in the fall, split the fairway with a booming drive again, and we'll never again witness Athens' Ariana Gambrell effortlessly glide over the hurdles for 100 meters.
Think about that for a second, I just mentioned five graduating seniors who will be playing Division I athletics next year.
That list didn't even include Athens senior Rachel Hutchison, who won a PIAA gold medal in the 300-meter hurdles. She will be playing Division I soccer at St. Bonaventure in the fall.
It also didn't mention Tioga senior John Worthing, a first-team IAC baseball all-star, who will be wrestling at Division I Clarion, or Waverly junior Melina Ortiz, a state-qualifier in the 400-meter dash, who has committed to play Division I soccer at Siena College in 2020.
I could go on to mention the other nine Valley athletes who will be continuing their Division I careers next year, or the two who just completed their careers (Tioga grad Sam Wood, St. Bonaventure softball, and Sayre grad Elyse Skerpon, Penn State track & field), but you can follow their exploits on these pages next fall.
All this talent, we are truly blessed in this little Valley of ours.
——————
One of the highlights of the spring for me was the "Wounded Warrior Baseball Classic," which featured the two Pa. Valley schools playing the two N.Y. Valley schools.
It only took me 10 years to get all four schools on the same page and do this, but it was well worth the wait.
Athens beat Waverly, 7-4, and Tioga beat Sayre, 10-4 in the morning games; Waverly edged Sayre, 4-3, and Athens topped Tioga, 2-1 in the afternoon session.
Hopefully, this is a tradition that will continue.
——————
We also had a few team accomplishments this spring.
Tomasso led the Waverly girls golf team to its fourth consecutive Section IV title, which came on the heels of its fourth straight IAC crown, and ending the regular season with a 118-match win streak.
Hendershot led Tioga to its third Section IV baseball title in five years. Hendershot earned three wins — in the Section IV quarterfinals, semifinals, and finals — in a five-day span, which is something I haven't witness in 30 years.
Hammond was a one-woman wrecking crew for the Lady Wolverines in leading them to their first-ever Section IV softball title. On the season, she set at least three school records (likely many more) with 259 strikeouts in the circle, and 14 home runs and 51 runs scored at the plate.
Sayre baseball narrowly missed its third consecutive District 4 title, dropping a 2-1 decision in the Class AA finals to South Williamsport, whose ace Tripp Breen will play alongside Hendershot, Sayre grad Matt Williams, and Waverly grad Brendyn Stillman at St. Bonaventure in the fall.
Rookie coach Mickey Farrell led Athens to a a share of its first-ever NTL softball title, and has a wealth of talent returning who will look to win the program's first outright crown in 2020.
Overall, it was a pretty good spring for the Wildcats as the girls track & field team won its fifth consecutive NTL title, and the baseball team captured the Large School title.
Senior A.J. Middendorf and junior Sam Taylor led Tioga to the IAC and Section IV, Class D boys golf titles.
Waverly baseball won the IAC South Large School Division title in a playoff at arch-rival Notre Dame, then knocked off Lansing (1-0) and Edison (3-1) in the newly-formatted IAC Championship playoffs.
——————
As I've noted, the Valley was well-represented at the State level as well.
Along with Hutchison's gold-medal performance, Waverly junior Isaac Chandler won a bronze medal in the pole vault, and Tomasso earned all-state honors with an 18th-place finish at the New Tork State girls golf championships.
Hutchison had plenty of company at States, including Gambrell, and three underclassmen (juniors Cassidy Stackpole and Damian Hudson, and sophomore Benny Gambrell) who qualified in individual events.
Likewise, Chandler had three fellow under classmen (juniors Cora Smith and Ortiz, and sophomore Collin Wright) qualify in individual events, and an entire relay consisting of Smith, juniors Sheridan Talada and Elizabeth Fritzen, and freshman Olivia Nittinger. Senior Dylan Ward also completed.
The Tioga baseball team lost a heart-breaker in the state quarterfinals, letting a 7-4 lead slip away in the top of the seventh inning in an 8-7 loss to Cooperstown, which ended up losing in the Class C state finals.
Waverly softball also lost in the state quarterfinals, dropping a 3-1 decision to Oneida, which lost in the Class B finals.
Sayre baseball qualified for the PIAA playoffs for the third year in a row with its second-place finish in the Class AA bracket, but had its season come to an end with a rough outing in a 13-0 loss to Coudersport. Sayre returns the majority of its team in 2020, so don't be surprised to see them make it four years in a row at States.
———————
As usual, the weather in the spring was awful, but as is also the norm, the Valley was treated to a wonderful season of competition.
Spring 2020 will have a tough act to follow, but don't be surprised if it leaves us with as many last memories as this spring did.
Again, we are truly blessed.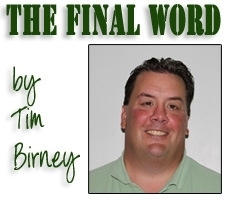 Print Friendly Version