THE FINAL WORD: PUTTING A BOW ON AN AMAZING 2018-19 SCHOOL YEAR
(2019-06-21)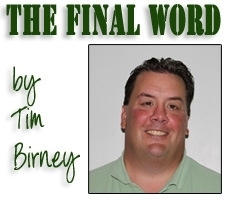 The 2018-19 sports seasons are in the book, and it was a historic year for a couple of teams, and several athletes.
Brothers John Worthing, a senior, and Brady Worthing, a junior, both did something in 2018-19 I would wager very few, if any, athletes in Section IV, or New York State have accomplished.
The Worthings were both major contributors on four Section IV championship teams, and won individual gold at the New York State Wrestling Championships.
John (halfback and defensive back) and Brady (quarterback and defensive back) were two-way starters on the Tioga football team that advanced to the Class D state semifinals.
They won state wrestling titles 15 minutes apart after leading the Tigers to the Section IV, Division II team title, and the Section IV Duals title. Tioga won a state team title at the NYS Division 2 wrestling championships, and advanced to the semifinals of the State Duals.
In the spring, Brady Worthing started at shortstop and pitched occasionally, and John Worthing split time between first base and centerfield on a Tioga baseball team that won a Section IV, Class C title, and advanced to the state quarterfinals.
It was quite a year for the Worthings, and you may never see anything like it again.
——————
Girls sports at Waverly have been competing at the Section IV level for about 40 years, and the Lady Wolverine volleyball and softball teams won their first Section titles this year.
There aren't many "firsts" to be had these days, but senior Sydney Meyers, and juniors Paige Lewis, Morgan Adams, and Adrianah Clinton all played on both teams that brought Section IV hardware back to Waverly for the first time.
——————
Every year I write these columns and I lament the loss of the graduating seniors, and this year's class is spectacular.
Tioga's Pierce Hendershot is headed to Division I St. Bonaventure, where he'll join Valleyites Brendyn Stillman of Waverly, and Matt Williams of Sayre, while Waverly's Wendi Hammond and Athens' Emma Adams are headed to Division I Albany to play softball.
Athens' Ariana Gambrell is headed to Division I Bucknell to compete in track & field, following in the footsteps of her siblings Breana Gambrell, who will be a sophomore at Penn State, and Jarred Gambrell, who competed at Michigan State.
Athens' Rachel Hutchison is headed to St. Bonaventure to play Division I soccer, and Waverly's Alex Tomasso will play Division I golf at Merrimack College.
Tioga's John Worthing will wrestle at Division I Clarion. He is the third wrestler (Athens' Brian Courtney at Virginia, and Athens' A.J. Burkhart at Lehigh) from the Valley in as many years to go to a Division I wrestling program.
There are other seniors I'll miss watching as well, like Tioga's Austin Lamb, who will join Athens grads Kaidon Winters, Nate Bradley, and Chris Horton on the RIT wrestling team, and Athens' Mimi Martin, who will be playing volleyball and softball at Elmira College.
There are others, too, like Athens' Sophie Adams, Kaden Rude, Nate Kennedy, Zach Trasco, Joe Parshall, and Nick Watkins, Waverly's Dylan Ward, Colby Sindoni, Kari Van Allen, Sydney Meyers, Kennedy Wheeler, and Montana Davis, Sayre's James Esposito, Nate Garrity, Josh McClelland, Camry Lane, Stephanie Klovekorn, Devin Ervin, Kayla Kittle, and Gage Carnrike, and Tioga's Stephen Taylor, Alex Bloss, Derrick Barto, and A.J. MIddendorf.
There are some I overlooked for sure, and I apologize, but this has been a special group.
——— ———
The 2018-19 school year also featured division titles galore, as well as Section IV and District 4 titles.
The Waverly girls golf team won its fourth straight Section IV title, and ended the regular season with a 118-match win streak, the Waverly boys swim team won a Class C title and ended its season with a 30-match win streak, and the Waverly softball and volleyball teams won their first-ever Section IV titles.
The Athens boys and girls soccer teams won District 4 titles, while the Sayre girls basketball and baseball teams were District 4 runners-up, but advanced to the PIAA playoffs.
Tioga football made it seven Section IV, Class D titles in eight years, the wrestling team made it three Section IV, Division II titles in a row, and the Tioga baseball team won its third Class C title in five years. The Tioga boys golf team also won a Class D title.
——————
It was also an incredible year for Valley athletes in terms of qualifying for State competition in large numbers.
In the fall, Waverly senior Kennedy Wheeler qualified in the pool, and Waverly junior Sheridan Talada and sophomore Collin Wright advanced to States in cross country.
Six wrestlers made it to States this winter, and all six medaled. The Worthings both won gold medals, and Lamb and Stephen Taylor each won fourth-place medals, while Athens senior David Galasso also won a fourth-place medal, and Athens freshman Gavin Bradley placed sixth at the PIAA Championships.
Sayre senior Josh McClelland won a bronze in the 50-yard freestyle at the PIAA Swimming & Diving Championships, and Waverly junior Mike Atanasoff won a seventh-place medal in the 50 free.
First-year diver Taylor Walker, a freshman at Athens, qualified for the PIAA Championships just 74 days after she made her first competitive dive — ever.
Waverly junior Isaac Chandler qualified for the NYS Indoor Track & Field Championships in two events, and won a fifth-place medal in the pole vault. Talada and junior Melina Ortiz also qualified.
Tioga sophomore Kolton Pond was the lone Valley bowler to qualify for the NYS Championships.
In the spring, a total of 10 individuals from Waverly and Athens qualified for their respective state track & field championships in 12 events. Two relays also made their way to States.
In Pa., Athens senior Rachel Hutchison won a gold medal in the 300-meter hurdles, while senior Ariana Gambrell and Cassidy Stackpole each qualified, junior Damian Hudson qualified in two events, and sophomore Benny Gambrell became the third sibling in his family to qualify in the long jump.
Hutchison also advanced in the 1,600-meter relay with a trio of underclassmen in sophomore Emma Roe, junior Sam Markle, and freshman Hannah Walker.
In New York, Chandler again qualified for States in two events, and brought home a bronze medal in the pole vault, while Wright, senior Dylan Ward, junior Cora Smith, and Ortiz also qualified.
Smith and Talada teamed with junior Elizabeth Fritzen and Olivia Nittinger to earn a sixth-place medal in the 3,200-meter relay.
Alex Tomasso and Sidney Tomasso both qualified for the New York State girls golf championships, with Alex Tomasso placing 18th to earn all-state honors for the second time in her career.
In all, 29 athletes qualified for States, including a few who qualified in multiple seasons, in 2018-19. They combined to win 12 state medals, including three gold medals, three bronze medals, and three fourth-place medals.
It was quite a year.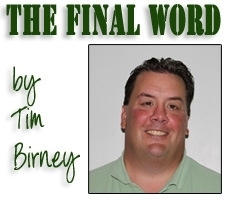 Print Friendly Version