THE FINAL WORD: THOUGHTS ON TUESDAY ACTION
(2019-09-04)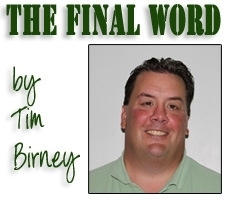 Tuesday was the first full day of action this fall, and it was a pretty good day for Valley teams, with five of the seven girls soccer and volleyball teams earning wins.
The game of the day was a key early-season NTL girls soccer match-up that saw Athens and Troy battle to a 1-1 draw.
The Lady Wildcats have won seven consecutive NTL titles, and Troy is viewed as their biggest obstacle to an eighth straight. Tuesday did nothing to chance those thoughts.
Athens held a large advantage in shots-on-goal in the game, and controlled the ball in the Troy box often throughout the game, but an aggressive Lady Trojan defense kept Athens from getting off good shots.
Troy's lone goal came on a long-range shot. Otherwise, the Athens defense smothered Troy's attempts at offensive attacks.
Senior Abby Sindoni and Emma Roe controlled the action in the Athens offensive end, with sophomore Hannah Walker the beneficiary as she led the team in shots-on-goal.
Last year, Athens won both games — 2-1 at Troy, and 1-0 at home. The two teams play at Troy on Oct. 9.
——————
The Tioga girls soccer team won one game in 2018. They equalled that win total with a 4-1 season-opening win over Moravia Tuesday.
The Lady Tigers feature a strong core of juniors, led by striker Destini Sweet, defensemen Madison Howey and Cassie Birney, midfielder Jenna Smolinsky, and part-time goalkeeper Eve Wood, and a pair of talented seniors in Mackenzie Macumber and Jocelyn Bradley.
With just 12 girls on the roster, Tioga will be hard-pressed to challenge for a division title, but I wouldn't be surprised a bit if the Lady Tigers rack up four or five wins this season.
——————
Sayre volleyball only won three games last season, but started off 2019 with a five-set victory over Cowanesque Valley Tuesday night.
With the addition of senior Emily Sutryk and junior Gabbi Randall, to go along with seniors Madi Dutra and Julia Boyle, this may be the most athletic Lady Redskin volleyball squad in many years.
Dutra is a force at the net, and senior Madeline Wilson had a good game there as well Tuesday night, but the one to watch is Randall. She's tall, athletic, and appears to have good timing.
Sayre also did a nice job of keeping the ball in play. They could be much-improved this season.
——————
The Waverly girls soccer team got off to a good start to 2019 with a 2-1 win over a good Groton team, and may have found their next big-time scorer in the process in freshman Kennedy Westbrook, who scored both goals — both on assists from junior Gabby Picco.
Picco and senior Melina Ortiz are two of the best offensive players in the area. Add Westbrook to the mix, and the Lady Wolverines may be a bit better than people think, despite heavy losses from last year's team.
——————
Led by sophomore Roz Haney, the Sayre girls jumped out to a 3-0 lead on NEB in the first 8 1/2 minutes of the game, but the Lady Panthers righted the ship and tied the game by half.
Haney, who scored a school-record 39 goals as a freshman, completed her hat trick early in the second half, but NEB tightened up its defense, and pulled away for a 7-4 win.
As long as Haney and senior Abby Moliski are on the field, Sayre should be able to score goals.
The question now is, with limited numbers and options, will the Lady Redskins be able to stop teams from scoring.
———————
Waverly and Tioga volleyball both notched wins on opening night, and will be in the the thick of things in their respective division title chases.
Waverly's main competitor will likely by Edison, but don't count out Newark Valley.
Candor has to be the favorite in the Small School ranks, but Tioga will definitely challenge them. Those are two matches — Sept. 11 at Candor and Oct. 7 at Tioga — you will want to see if at all possible.
———————
The Final Word
returns Sunday or Monday.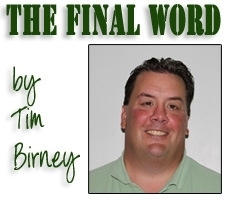 Print Friendly Version