ON TAP TODAY: SAYRE-ATHENS GIRLS SOCCER, VOLLEYBALL, CROSS COUNTRY HIGHLIGHT BUSY DAY
(2019-09-10)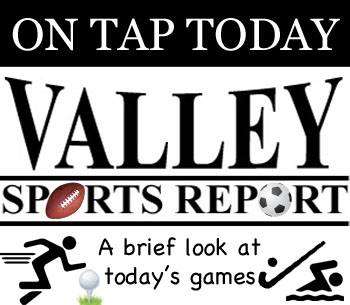 Valley Sports Report
THE VALLEY — There are 11 events on the docket Tuesday, including five home events, as the cross country dual meet season kicks off on both sides of the border.
The lone cross country event in the Valley features Sayre hosting Towanda and Wellsboro.
In other home action, the Athens girls host Valley rival Sayre on the soccer pitch at Alumni Stadium, while the Athens and Sayre volleyball teams host NTL divisional foes, and the Tioga field hockey team hosts Owego.
GIRLS SOCCER
Sayre (0-2) at Athens (2-1-1), 5:30 p.m.:
The Lady Wildcats are coming off a 6-1 win over Wyalusing, while the Lady Redskins dropped an 11-3 decision to Troy, which tied Athens 1-1 earlier in the week.
BOYS SOCCER
Waverly (0-1) at Lansing (1-0), 7 p.m.:
The Wolverines dropped their season-opener, 6-0, at home to Whitney Point, while the defending state champion Bobcats blanked SVEC, 4-0.
VOLLEYBALL
Wyalusing (2-1) at Athens (1-0), 6 p.m. JV start:
The Lady Wildcats, who won the Williamson Tournament Saturday, are coming off a 3-2 win over Troy in their season-opener Thursday, while the Lady Rams were swept by Canton.
NEB (0-1) at Sayre (1-1), 6 p.m. JV start:
The Lady Redskins were swept by powerhouse North Penn-Liberty Thursday, while the Lady Panthers were swept by Wyalusing Tuesday.

GIRLS SWIMMING
Waverly at O-M, 5 p.m.:
The Lady Wolverines open their defense of the IAC Dual Meet championship minus a couple of key graduates.
FIELD HOCKEY
Owego (1-1) at Tioga (0-2), 4:30 p.m.:
The Lady Tigers are coming off an 11-0 loss to powerhouse Maine-Endwell, while the Lady Indians dropped a 1-0 decision to Moravia Saturday.
GOLF
NTL Match #4 at River Valley Golf Club, 2 p.m.
CROSS COUNTRY
Waverly at Watkins Glen, 5 p.m.
Towanda, Wellsboro at Sayre, 4 p.m.
Athens at Sullivan County, 5 p.m.
Tioga at SVEC, 5 p.m.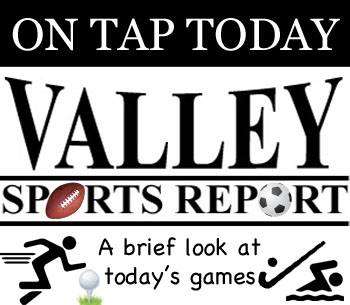 Print Friendly Version