YOUTH FOOTBALL: WAVERLY 'C,' 'B' TEAMS TOP WYALUSING IN NTYFL ACTION
(2019-10-01)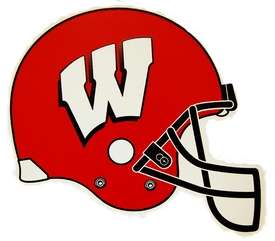 Valley Sports Report
WAVERLY — The Waverly "C" and "B" teams earned wins over Wyalusing here Sunday, while the "A" fell in Northern Tier Youth Football League action at Memorial Stadium.
"C" Game (1st- & 2nd-grade)
Waverly 25, Wyalusing 7
Brayden Bowman scored on three long TD runs to lead Waverly to a 25-7 win over Wyalusing in the "C" game.
Bowman opened the scoring in the first quarter with a 48-yard TD run. Eli Keeney added the extra point to make it 7-0.
After Wyalusing scored to the game at 7-7, Keeney scored on an 8-yard run to give Waverly a 13-7 lead.
Bowman added TD runs of 50 and 55 yards to finish off the scoring.
Qwnton Taylor, Grant Spiegel, Jase Stark, and Bowman led the Waverly defense.
"B" Game (3rd- & 4th-grade)
Waverly 6, Wyalusing 0
Brody Lambert scored on a 5-yard TD run to start the fourth quarter and lift Waverly to a 6-0 win over Wyalusing in the "B" game.
The Waverly defense was led by Connor Bentley, Jeremy Cleveland, Axel Murray, and Griffin Walter.
"A" Game (5th & 6th-grade)
Wyalusing 27, Waverly 12
Turnovers proved costly for the junior Wolverines in a 27-12 loss to Wyalusing in the "A" game.
Waverly fumbled on the first play of the game, and Wyalusing capitalized with a Dylan Johns TD to make it 7-0.
Brance Vanalstine scored on an 8-yard TD run to trim the deficit to 7-6 at the half.
A pair of Waverly fumbles in the third quarter led to two more TD runs by Johns and a 20-6 Wyalusing lead.
Carter Davies scored on a 9-yard TD run to trim the deficit to 20-12, but Wyalusing answered with a score to provide the final margin.
Vanalstine had 145 yards rushing to lead Waverly, and QB Ben Shaw completed 5 of 8 passes for 68 yards.
The Waverly defense was led by Austin Burns, Tyler Wolverton, and Shaw. Kaden McCarthy and Shaw each had a fumble recovery. .
FLAG GAME
Waverly won the game over Wyalusing . Zi'ran Thomas, Bryce Stanton, Robert Henderson, and Dallas Harbst accounted for Waverly's TDs.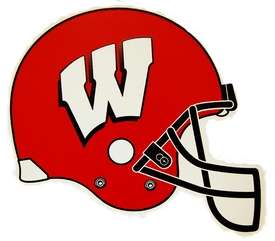 Print Friendly Version