ON TAP TODAY: POSTSEASON CROSS COUNTRY HIGHLIGHTS TUESDAY'S SLATE
(2019-10-08)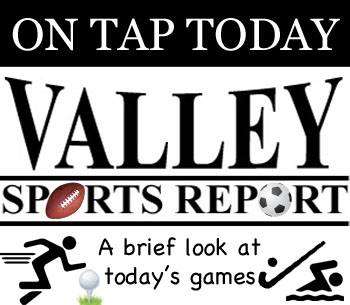 Valley Sports Report
THE VALLEY — Postseason cross country begins this afternoon with the IAC Divisional Meet at Newark Valley, while the Sayre boys host Towanda on the soccer pitch at Memorial Stadium.
The only other home events, among today's 10 events have the Waverly girls swim, and Tioga field hockey teams hosting divisional rivals.
Today's schedule is as follows:
CROSS COUNTRY
IAC South Divisional Meet, 4:30 p.m. @ Newark Valley:
Sayre, Sullivan County at NP-Mansfield, 4 p.m.
Athens, Wellsboro at Wyalusing, 5 p.m.
BOYS SOCCER
Athens at NEB, 4 p.m.
Towanda at Sayre, 5:30 p.m.
Waverly at Newark Valley, 7 p.m.
GIRLS SOCCER
Sayre at Muncy, 4:30 p.m.
VOLLEYBALL
Sayre at Canton, 6 p.m. JV start:
GIRLS SWIMMING
O-M at Waverly, 5 p.m.
FIELD HOCKEY
Moravia at Tioga, 4:30 p.m.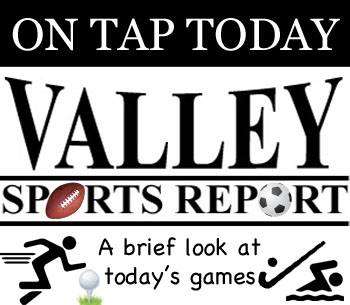 Print Friendly Version