ON TAP TODAY: WAVERLY-TIOGA VOLLEYBALL RIVALRY RENEWED TONIGHT
(2019-10-15)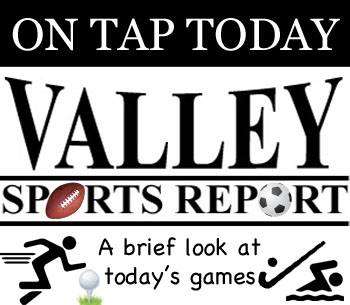 Valley Sports Report
THE VALLEY — It's a slow Wednesday, but it does features the renewal of the Waverly-Tioga volleyball rivalry (at Waverly), and a Sayre girls soccer home game.
VOLLEYBALL
Waverly (9-4) at Tioga (9-4), 5 p.m. JV start:
The Lady Wolverines are coming off a sweep of Newfield Friday, while the Lady Tigers swept Odessa-Montour.
In their first meeting, Tioga swept Waverly by scores of 25-12, 25-17, and 25-13.

BOYS SOCCER
Athens at Elmira (8-5-1), 4:30 p.m.:
The Wildcats are coming off a 2-0 loss to Horseheads Saturday, while the Express dropped a 2-1 decision at Union-Endicott.
Elmira split a pair of decisions with Horseheads this season, beating the Blue Raiders 2-0 in the season opener, and losing 4-2 later in the season.
They also split a pair of decisions with Corning. Athens beat Corning, 4-0.

GIRLS SOCCER
Williamson (7-8-1) at Sayre (1-15), 5:30 p.m.:
The short-handed Lady Redskins, who started the game with nine players and finished the game with seven, dropped a 17-0 decision at Wyalusing, while the Lady Warriors blanked NEB, 4-0, Saturday.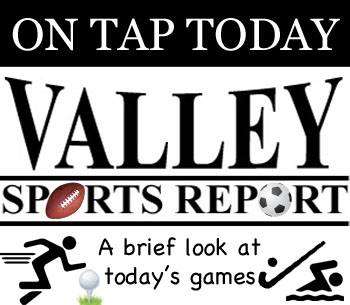 Print Friendly Version