THE FINAL WORD: TIOGA ROLLS ON ... THOUGHTS ON THE VALLEY D-I TALENT
(2019-11-20)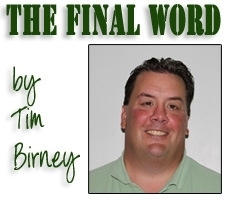 Tioga improved to 8-0 in the New York State, Class D quarterfinals Friday night with a 43-20 win over Section III champ Frankfort-Schuyler.
All eight wins have come against the Section III champs, and there's no mystery surrounding why the Tigers have won those games by an average of 33 points per game.
Year in and year out, Tioga is bigger, faster and more physical than its Section III foe. The reason they are always bigger and faster, though, is a mystery.
Friday night, Tioga's offensive line opened holes and sophomore Emmett Wood took advantage with long runs, as well as short runs to keep the first-down chains moving.
There was a great deal more to the Tiger offense than Wood, however, as junior fullback Sloan Manuel and David MacWhinnie also added to the attack, and junior Jacob Fethers helped run out the clock with a pair of bruising first-down runs in the final minutes.
Senior QB Brady Worthing also added to the attack, completing 4 of 5 passes for 79 yards, including two completions to tight end Derrick Gage, including an 8-yard TD.
While Frankfort-Schuyler's defense did little to stop Tioga's offense, the Maroon Knights offense was able to slow down the Tigers' scoring.
With Tioga leading 21-0, F-S put together three possessions, taking advantage of the Tigers' only turnover, spanning the second and third quarters. The Maroon Knights ran the ball effectively, and reeled off 25 offensive plays to Tioga's 3 in a 13 1/2-minute span, but only managed six points.
The Tigers were able to come up with stops in their end of the field on four occasions in the game, thanks in large part to the play of senior linemen Bryce Mashas and Dom Wood, who combined for five QB sacks.
Senior Aaron Howard, and junior Cole Williams, as well as Emmett Wood and Manuel were also defensive standouts in the win.
Once it held F-S midway through the third quarter, Tioga — playing without Worthing at QB — fed the ball to Wood and Tigers scored twice in a bit more than three minutes to stretch its advantage to 37-6 to put the game out of reach.
The 21-6 halftime lead was Tioga's smallest in the quarterfinals since 2013 when it led Herkimer, which had dropped down from Class C the previous year, just 13-6 en route to a 43-13 win.
Give the Maroon Knights a lot of credit, despite being overmatched physically, they hung tough for 2 1/2 quarters.
As well as Tioga has played in the quarterfinals, its record is just 1-6 in the state semifinals. Five of those six losses have come to eventual state champions, including three in a row (2012-14) to Randolph.
TIoga's first trip to the state semifinals in 2011 ended in a 14-6 loss to Letchworth, and its first loss to Randolph in 2012 was a 7-6 heartbreaker. The Tigers also lost a 32-27 heartbreaker to Maple Grove in 2017, thanks in large to a late fumble that ended a potential game-winning drive.
Why is Tioga 1-6 in the state semifinals? Some times it just comes down to the simple fact the other team is better. I think that has clearly been the case in three of the Tigers losses. The other four games were toss-ups, and Tioga came up a little short in three of those four.
The Tigers will need a little luck and a great effort Friday against defending champion Clymer / Sherman / Panama.
——————
I had the privilege of covering college signing for four Waverly seniors Tuesday, including three who will be competing at the Division I level.
Melina Ortiz, perhaps the best soccer player to ever don the red-and-white at Waverly, will play at Siena College next fall, while Sheridan Talada, Waverly's first-ever cross country state medalist, will be running cross country and track at Binghamton, and Cora Smith, a rising star in the NYS track world, will run track and cross country at James Madison.
The Waverly trio also puts the student into the student-athlete. Talada will study chemistry and physics with an intent to teach, while Ortiz is studying political science with an eye toward becoming an attorney, and Smith will study intelligence analysis.
Being recruited and accepted to play at the Division I level, regardless of sport, is an amazing accomplishment.
While it's happening more and more often for Valley athletes, especially for our female athletes, competing in Division I sport is still rare.
Considering the size of the four schools in the Valley, the number of Division I athletes they are producing is mind-boggling.
There are currently 19 Valley athletes competing at the Division I level, and only one of them is a senior — Sayre's Sydney Beeman, who just wrapped up her cross country career at St. Bonaventure.
Athens tops the field with seven D-I athletes, while Waverly has six, and Tioga and Sayre three apiece. Of the 19, 12 are females.
Think about it, the Valley has produced 17 Division I athletes in five years. Just another reason I'm blessed to cover high school sports in our "little Valley."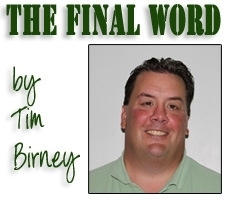 Print Friendly Version