FROM THE PRESS BOX: CRYSTAL BALL LOOK AHEAD TO 2020 VOLLEYBALL SEASON
(2019-11-27)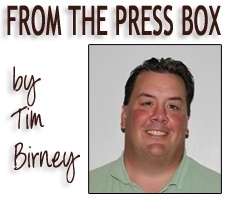 It was a solid year on the volleyball hardwoods in the Valley. Much like last year, Waverly, Athens and Tioga qualified for the postseason, with the Lady Wolverines coming up just short of a Section IV, Class B repeat with a loss in the finals.
The Crystal Ball is still a bit murky, with the 2020 volleyball season still nine months away, but from what I can see, it appears we should see three teams back in the playoffs again next year.
Athens Lady Wildcats:
Heather Hanson has done a phenomenal job with the Athens program in her first two years, with the team qualifying for the postseason both years after a decade's absence from the playoffs.
The Lady Wildcats graduate a pair of key seniors in Cassidy Stackpole and Haley Barry, but return a slew of experience, led by a strong senior class that includes Leah Liechty, Kylie Jayne, Kayleigh Miller, and Taylor Field.
Athens will also return VSR's 2019 "Newcomer of the Year" Jenny Ryan, and junior-to-be Taylor Walker, who will take on a much bigger role in 2020, as well as Audrey Hatch, Gracie Witherow and Gia Perri, who each saw increased playing time as the season progressed.
Prediction:
The Lady Wildcats will be athletic, and experienced in 2020. Hanson has guided them to 8-8 and 11- regular-season records in her first two season. I fully expect her to keep that trend going. …
2020 regular-season record: 13-5.Sayre Lady Redskins:
The Lady Redskins ended the season by losing 11 of their last 12 games, and finished with a 3-15 record. They will graduate four or five starters and eight seniors in all.
Sayre will return Gabbi Randall and Gianna Quattrini with quite a bit of experience up front, and Elizabeth Boyle and Allison Post with limited experience in the back row.
Sayre had a large JV team, and it will need many of them to step up and produce in 2020 to replace this year's large senior class.
Prediction:
The Lady Redskins will be inexperienced in 2020, and may be hard-pressed to match this year's win total. …
2020 regular-season record: 3-15.Tioga Lady Tigers:
The Lady Tigers graduate six seniors, including four starters in Giovanna Rossi, Chloe Bellis, Madison Macumber, and Bri Rossi, and two key reserves in Shania Franks and Allyson Chapman from a 13-5 team.
They return quite a bit of experience, however, in Emme Hall, Julia Bellis, Katelyn Perry, Ari Manwaring, and Molly Bombard. They also have talent headed up from the JV ranks in Austyn Vance, Brynn Hurd, and Mercedes Allen among others.
Prediction:
The group longtime Tioga coach Des Ford will put on the floor in 2020 has won at every level, but with current state champion Candor returning quite a bit, a return to the top of Class D in Section IV will be an uphill battle. …
2020 regular-season record: 14-4.Waverly Lady Wolverines:
Not only will Waverly graduate four starters, it will need to replace coach Kesha Sinsabaugh, who turned around the program and led the Lady Wolverines to three Section IV title game appearances in nine years, and the program's first-ever Section IV title in 2018.
Waverly's new coach will need to find replacements for her top three hitters and setter Chloe Croft, who was the 2019 VSR "Player of the Year." Waverly will return Sidney Tomasso and Maddy Goodwin, as well as libero Ayran Peters. Emilee Little, who saw more time as the season progressed, and Caitlin Bakley, who saw limited time throughout the season, will also return.
Prediction:
Waverly will need several players from a solid JV team to step up in 2020 if it wants to make another run in the postseason. …
2020 regular-season record: 8-9.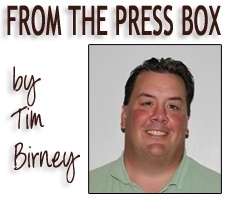 Print Friendly Version