FROM THE PRESS BOX: CRYSTAL BALL LOOK AHEAD TO 2020 BOYS, GIRLS SOCCER SEASONS
(2019-11-28)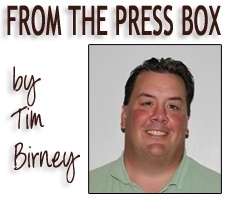 The boys soccer scene in the Valley still revolved around Athens in 2019, but Waverly and Sayre both showed signs their rebuilding projects are taking steps forward.
The Wildcats returned to the District 4, Class AAA championship game for the fourth consecutive year, while Sayre (3-14-1) and Waverly (2-10-1) combined for just five wins, but were much more competitive in the majority of their losses than in 2018.
Athens was also at the apex of the girls soccer scene in the Valley, winning their second straight District 4, Class AAA title.
Waverly narrowly missed its fifth consecutive trip to the Section IV, Class B semifinals, falling 3-2 to Oneonta in the quarterfinals, while Tioga enjoyed its best season since 2014, despite playing the majority of the season with just 11 players, and Sayre, also with just 11 for much of the season, managed just one win.
The Crystal Ball is still a bit murky, with the 2020 soccer seasons still nine months away, but from what I can see, it appears there could be even more playoff soccer in store next season.

BOYS SOCCER
Athens Wildcats:
The Wildcats graduate 11 seniors, most of whom have been three- or four-year starters in the best stretch of soccer in school history.
Athens has a deep program and will return plenty of talent, but none of the have been team leaders, or the focus of the team's offense or defense.
I expect Asher Ellis will step in at keeper and keep the Wildcats in games, and that Tyler Chambers, Nate Quinn, Taylor Reynard and Jared Ammerman will be among the few returners with experience to take the lead.
Prediction:
Coach Jake Lezak is as good as they come, but he will face his toughest test in years, needing a number of inexperienced players to step up in 2020. If the Wildcats play the same type of schedule next year as it did in 2019, duplicating their 14-3 regular-season record will be difficult. And, with Wellsboro returning the majority of its team, a seventh straight league title is no sure thing. …
2020 regular-season record: 13-5.Sayre Redskins:
Despite a rash of injuries that resulted in the Redskins struggling to find 11 players at times this season, first-year coach Greg Hughey guided them to a 3-14-1 record, improving on 2018's one-win campaign.
Sayre will return its three best players in Cody VanBenthuysen, Mason Hughey, and Brayden Post, as well as a number of role players, and some talented re-enforcements from the junior high ranks.
Prediction: The Redskins could have easily won six or seven games this season. Coach Hughey did a great job in his first season, and with the numbers next year expected to be improved, there's no reason to think the team won't enjoy a more successful campaign. …
2020 regular-season record: 7-11.Waverly Wolverines:
The Wolverines lose a trio of starters, but have good numbers returning, and plenty of potential re-enforcements at the junior high level.
Coach Eric Ryck has done a tremendous job to this point in the program's re-build (literal rebuild as there was no varsity team in 2017), and I don't think there's much chance of anything other than the Wolverines taking another step forward in 2020.
The Wolverines have one of the best goalkeepers around in junior-to-be Cameron McIsaac, and return a pair of talented playmakers in Nate Ryck and Peyton Bowen.
Prediction:
Simply put, Waverly needs to find a way to score more goals in 2020 if it wants to improve on its 2-9-1 record. I believe they will. ...
2020 regular-season record: 5-7.
GIRLS SOCCER
Athens Lady Wildcats:
The Lady Wildcats lose six starters who will not be easy to replace from their two-time defending District 4 championship team, which went 13-2-2 in the regular season.
The cupboard is hardly bare, though, with Emma Roe, Hannah Blackman, Hannah Walker, and Ally Thoman returning, along with a number of athletic reserves from this years team, and a few possible re-enforcements from the junior high ranks.
Caydence Macik is the only returning starter on defense for the Lady Wildcats, who will also have to replace keeper Madisyn Joslyn.
Prediction:
The Lady Wildcats have graduated a ton of talent over the last three years, so it wouldn't be surprising to see them take a step back in 2020. Coach Rich Pitts has done a tremendous job in his four years, but he'll face his toughest test next year. ...
2020 regular-season record: 13-5.Sayre Lady Redskins:
The Lady Redskins will return 10 players from this year's team, so they'll need just a few more players to assure themselves of a team in 2020. That may seem like it's not much of a problem, but it was touch-and-go during the 2019 preseason in a similar situation.
High-scoring Rozlyn Haney will return for her junior season, along with seniors-to-be Courtney Sindoni and Lauren Krall, who have plenty of varsity experience. Everyone else returning will also have plenty of experience as the Lady Redskins played with 11 or fewer players for the majority of the season.
Sayre should also get a few re-enforcement from the junior high ranks, including freshman-to-be Caprice Haney.
Prediction:
If the Lady Redskins can get adequate numbers, they should easily improve on this year's 1-16 mark. And, the Haney sisters will be fun to watch. …
2020 regular-season record: 6-12.Tioga Lady Tigers:
At 4-9-1, the Lady Tigers posted as many wins as they have in the last three seasons combined, and posted the program's best record since 2014.
They return nine players, led by a large junior class that includes Destini Sweet, Madison Howey, Cassie Birney, and Eve Wood, so they'll need some re-enforcements from the junior high ranks.
Prediction: Tioga returns a lot of experience, but they'll have to replace the scoring of Mackenzie Macumber, and the midfield play of Jocelyn Bradley. There appears to be some help on the way from the junior high team. ...
2020 regular-season record: 6-8.Waverly Lady Wolverines:
Waverly graduates another strong, albeit small, group of seniors from a 14-2 team in the regular season, but will return two of the best all-around players in the area in senior-to-be Gabby Picco and sophomore-to-be Kennedy Westbrook, high-scoring freshman-to-be Lea VanAllen, and a number of experienced role players.
While Melina Ortiz will be difficult to replace in the midfield, Cora Smith may be more difficult to replace on the defensive end.
The Lady Wolverines had big in numbers in the junior-high ranks, with four freshmen, 10 8th-graders, and 14 7th-graders, so numbers don't appear to be a problem next year.
Prediction:
Waverly has some holes to fill, but there appears to be several talented re-enforcements in the pipeline. ...
2020 regular-season record: 13-3.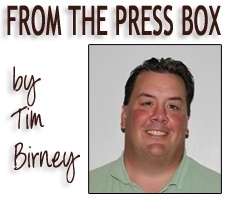 Print Friendly Version