NTL BOYS BASKETBALL: SAYRE OPENS SEASON WITH 67-59 WIN AT BLUE RIDGE
(2019-12-06)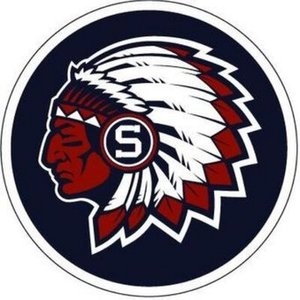 Valley Sports Report
NEW MILFORD, Pa. — Senior Corbin Brown scored 16 second-half points, including eight in a pivotal third quarter, to help Sayre to a season-opening 67-59 win over Blue Ridge here Friday night at the Blue Ridge Tip-Off Tournament.
"It's always great when you can start the season out with a win," said first-year Sayre coach Devin Shaw, who earned his first varsity coaching win. "The kids get to see the hard work from the preseason coming into play and leading to some success.
"We battled adversity with some early foul trouble and mental mistakes," noted Shaw. "We have some things to clean up on the defensive end, but overall I'm very proud of the guys and the way they battled."
Sophomore Dom Fabbri drained a trio of 3-pointers in the first quarter, and junior Zach Moore added a trey to help the Redskins to a 15-13 lead after the first eight minutes.
The pace of the game picked up in the second quarter, with the Red Raiders trimming the Sayre lead to 32-31 at the half.
Moore canned two more 3-pointers, while Fabbri scored four points, and junior Lane connected on a 3-pointer.
Brown scored eight points in the third quarter, and Fabbri and Moore each had five points, with both knocking down one 3-pointer in a 20-13 run that put Sayre ahead 52-44 heading into the final eight minutes.
Brown scored eight more points in the fourth quarter, and the Redskins maintained their lead, despite making just 1 of 6 free-throw attempts.
Brown led Sayre with 21 points, 13 rebounds, and two assists, while Fabbri scored 20 points, including four 3-pointers, grabbed seven boards, dished out six assists, and had three steals, and Moore had 14 points, including four 3-pointers, and two assists.
Lane contributed four points, seven assists, four boards, and two steals in the win, while freshman Lucas Horton had four points, five rebounds, and two assists, sophomore Brayden Horton had eight rebounds and five assists, and junior Connor Young chipped in with five boards.
Carson Koehler led Blue Ridge with 16 points, while Gavin Rosa scored 14 points, and Ben Bleck added 12.
Sayre returns to action Saturday against Susquehanna at 5 p.m.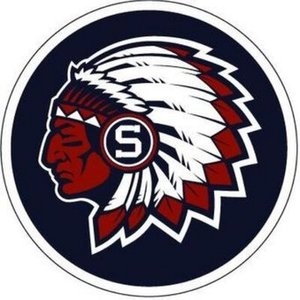 Print Friendly Version