FROM THE PRESS BOX: CRYSTAL BALL LOOK AHEAD TO THE 2020-21 BOYS BASKETBALL SEASON
(2020-03-19)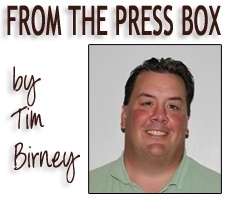 The 2019-20 season was a pretty good one. Three of the four boys basketball teams in the Valley qualified for the postseason, with two — Sayre and Athens — advancing to the State playoffs.
The crystal ball has been fired up, and with the 2020-21 season eight-plus months away it's still a bit murky, but I can see enough to tell you it's going to be another good year — possibly even better than this year.
Athens Wildcats:
The Wildcats will return quite a bit from at 19-8 team that won an NTL Large School title, an NTL Showdown title, and advanced to PIAA Class AAAA playoffs.
They will have to replace high-scoring senior Aaron Lane, his running mate in the back court in Damian Hudson, and sharpshooting Brady Smith, who was second on the team with 24 3 pointers.
Athens will return sophomore Shayne Reid and freshman Mason Lister in the backcourt, and need a return to health for sophomore Tucker Brown.
Sophomores J.J. Babcock and Troy Pritchard will form what could be the best 1-2 low-post punch in the NTL next year, but they'll need some help, which could come from freshman Chris Mitchell or possibly Benny Gambrell if he returns to the fold for his senior year.
Athens will have a very good starting five, but depth could be a concern. Coach Bob Woodward will have to cultivate some quality minutes, and may have to coax some from players moving up from the junior high ranks.
Prediction:
If the Wildcats stay healthy, and can generate some quality minutes from behind the starting five, this could be a very good team. They will almost certainly battle Troy again for the division title. …
2020-21 regular-season record: 17-5.Sayre Redskins:
The Redskins graduate one starter in Corbin Brown, but return a slew of talented and athletic players in 2020-21.
Juniors Matt Lane and Zach Moore, and sophomore Dom Fabbri will see the majority of minutes in the backcourt, but freshmen Jackson Hubbard and Zach Garrity are likely to earn minutes as well.
Six-foot-five junior Connor Young has the potential to become a force in the low-post for the Redskins, and he'll get some help from freshman Lucas Horton, and sophomores Brayden Horton and Kannon VanDuzer.
The Redskins are going to be deep and athletic, so don't be surprised if coach Devin Shaw looks to incorporate more defensive pressure and more up-tempo play into his schemes.
Prediction:
Moore, Lane, Fabbri, and Lucas Horton all have the ability to put 20 points on the board on any given night, so scoring shouldn't be an issue, but the Redskins will have to ratchet up their defense if they want to challenge North Penn-Liberty and Canton at the top of the Small School Division. …
2020-21 regular-season record: 15-7.Tioga Tigers:
The Tigers graduate three of their top four scorers from a 5-15 team, including Sam Taylor, who either scored or assisted on more than 50 percent of their field goals this season.
After an 0-10 start, thanks to little experience returning and a late start due to another state semi-final run by the football team, the Tigers finished the season with five wins in their final 10 games for a 5-15 mark, which is just more proof Brian Card can coach.
Tioga does return 8th-grader Ethan Perry, and sophomores Gavin Godfrey, Isaac Peterson, and Casey Stoughton in the backcourt, and juniors Derrick Gage and Jerrick Allen in the frontcourt.
Card should get an impact player from the JVs in Keon Staples, and quality minutes from Josh Reis. He may need to coax more from elsewhere.
Prediction:
Taylor will be tough to replace, but don't be surprised if Perry, Godfrey, Peterson and Stoughton combine to pick up the offensive slack. I think Staples develops into a big-time scoring threat in the low-post, and Gage is one of the most improved players in the IAC. … I have a feeling this team is going to surprise a few people. …
2020-21 regular-season record: 11-9.
Waverly Wolverines:
Six-foot, 8-inch Scott Woodring (25.8 points and 14.9 rebounds per game) will leave big shoes to fill for longtime coach Lou Judson, but the Wolverine head coach only loses one other starter.
Waverly returns eight players with considerable varsity experience, and have eight sophomores from the JV team capable of playing at the next level. Judson's first challenge will be forging a manageable roster.
Eighth-grader Joey Tomasso and junior Ryan Lambert return at point guard, junior Nick VanHouten and Caden Hollywood return at the 2-guard, and six-five junior Griffen Stein is the lone big man returning.
After that, the Wolverines have an overwhelming number of players who are versatile enough to play two or three positions, including juniors Aidan Westbrook, Peyton Bowen, and Kobe Decker, and sophomores up from the JV ranks in Davis Croft, Nalen Carling, Brennan Traub, Liam Traub, Brady Blauvelt, and Tyler Talada.
Six-foot-six sophomore Declan Murphy could vie for minutes in the low-post, and ultra-quick, jumping jack sophomore Thomas Hand could vie for minutes at the point.
Prediction:
With Woodring gone, and an influx of long and athletic players making for a deep team, I expect Judson to return to "32 minutes of hell" with full-court pressure defense, and an up-tempo style of offense. … Waverly and Watkins Glen will likely battle it out again next year for the IAC South Large School title. … It may take a while for the Wolverines to find their footing next year, but I think this team could be very good. …
2020-21 regular-season record: 16-4.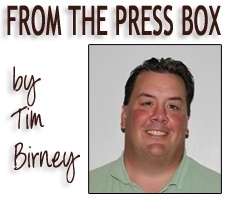 Print Friendly Version