VALLEY SPORTS REPORT: THE 'SUPER 7 STORYLINES' OF THE WINTER
(2020-03-21)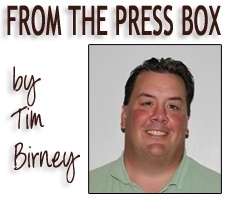 What a winter season — chock full of intriguing storylines, ranging from continued dominance, to a young champion, to the heart of a champion.
I've talked about storylines in the past and how they normally come in one of four realms: the start of a storyline, the continuation of one, the likely culmination of one, or a storyline totally out-of-the-blue.
This year, the majority of the "
Super 7 Storylines of the Winter
" are continuing storylines, with a couple or new storylines mixed in.
With any further ado, I give you, from No. 7 to No. 1, the top storylines of the winter:
7. Tioga boys bowling wins fifth straight division title:
With Waverly's recent dominance in the Large School Division, Tioga success in the Small School Division has flown a bit under the radar.
Led by junior Kolton Pond, and sophomores Rocco Fariello and and Dylan Slater, the Tigers won their fifth consecutive Division title.
With all six of its top bowlers returning — and only one junior among them, Tioga is set to write a few more chapters to this storyline.
6. Athens and Sayre boys basketball advance to PIAA playoffs:
When the season started I honestly didn't think any of the Valley basketball teams would win more than one game in the postseason.
I didn't see much to change my mind early in the season, yet, lo and behold, when the smoke cleared, the Sayre and Athens boys, and Athens girls (see below), all peaked at the right time, exceeded expectations, and advanced to the state playoffs.
Athens returns five players with a great deal of experience next year, and Sayre returns nearly en tact. This is a storyline that will likely have a few more chapters.
5. Waverly's Woodring bounces back from injury with monster season: Waverly senior Scott Woodring was putting together a season for the ages in 2018-19, averaging 32.7 points and 16.9 rebounds through seven games before a knee injury brought his junior campaign to an unexpected conclusion.

Woodring worked his way back quickly, and was ready to play football in the fall when he re-injured his knee and required a second surgery in eight months. Again, showing the heart of a champion, he worked his way back and was on the court when the season opened.

He started a bit slow, by his lofty standards, but by the end of the season had recorded a pair of 40-point games (the first player in program history to do so), and put up impressive numbers — averaging 25.8 points, 14.9 rebounds, and 2.2 blocks per game.

Woodring scored 36 points and pulled down 13 rebounds in his final high school game. He finished his senior season with a school-record 552 points, and ended his career 1,083 points, 682 rebounds, and a school-record 39 double-doubles in 51 games.
4. Athens girls basketball exceeds expectations:
The Lady Wildcats entered the season with quite a bit of experience, but some questions.
Senior Avery Priester, who was the most improved player in the area, answered the biggest question at point guard, while junior Kayleigh Miller, sophomore Caydence Macik, and senior Haley Barry formed a dynamic 1-2-3 punch, and everything else fell into place.
The Lady Wildcats posted a 22-6 record, won an NTL Large School Division, and an NTL Showdown title, then finished second in the District 4, Class AAAA playoffs to earn a berth in the PIAA playoffs.
Athens returns three starters, a key reserve, and a host of junior varsity talent. It will be interesting to see if there's a sequel in the future for the Lady Wildcats.

3. Another historic wrestling season:
The Valley wrestling teams continued a remarkable string of postseason success, sending 10 grapplers (six Tioga, three Athens, one Waverly) to States, with eight (five Tioga, two Athens, one Waverly) of them earning state hardware.
Last year, all six Valley wrestlers to advance to States earned medals, and the year prior five of the nine Valley wrestlers to compete at States earned hardware. In the last four years, the Valley has produced 32 state qualifiers and 23 state medal-winners.
Tioga returns five state qualifiers, including four place-winners, in 2020-21, and Athens returns to two-time state place-winner Gavin Bradley. None of the six returning state qualifiers, will be seniors next year, so this story has at least a couple chapters remaining.
3B. Athens seniors unexpectedly qualify for States:
In the feel-good story of the winter season, Athens seniors Keegan Braund and Alex West capped career-best seasons with trips to Hershey.
West's journey ended quickly, but Braund defied the odds and capped the fairy-tale postseason with an eighth-place medal.
2. Waverly's Atanasoff caps brilliant career;
Wolverine swimmer continue dominance: Waverly senior Mike Atanasoff capped a record-breaking career with a pair of state medals, including a third-place medal in the 50-yard freestyle, which matched the best place-finish in program history.
Atanasoff, who won three state medals in his career, graduates with school and IAC records in the 50 free (21.1 seconds) and the 100 free (46.61 seconds), and is second all-time at WHS in the 200 free (1:46.51).
Atanasoff, who also recorded his 200th career win this season, helped Waverly to its third consecutive unbeaten regular season as it ran its win streak to 43. The Wolverines have won three straight IAC regular-season titles, and three of the last four league championships.
Atanasoff's portion of this storyline comes to an end, but the Wolverines return a plethora of talent, so the team portion of this storyline could continue next year.

1. Tioga wrestling continues historic success:
Kris Harrington took over the Tioga wrestling program prior to the 2016-17 season. Since then, the Tigers have won four Section IV, Division 2 titles, two of the three Section IV Duals titles, and the last two team titles at the New York State Division 2 Championships.
In Harrington's four years, Tioga has had 18 state qualifiers, including 11 Section IV champions. The Tigers have had 13 state medalists, including three state champions, two runners-up, and a third-place finisher.
Tioga advanced six wrestlers to the New York State Division 2 Championships, with five reaching the podium, led by 8th-grader Gianni Silvestri, who became the youngest champion ever from a Valley school. It marked the second time in three years, Tioga has sent six wrestlers to States.
Again, all five of Tioga's returning state qualifiers are underclassmen, and none will be a senior next year. The Tigers also have a wealth of talent at the junior high ranks on the way as re-enforcements. This storyline is far from complete.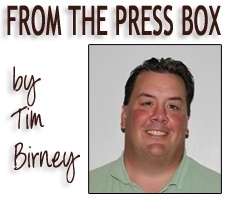 Print Friendly Version