THE FINAL WORD: PUTTING A BOW ON THE 2019-20 WINTER SEASON
(2020-03-22)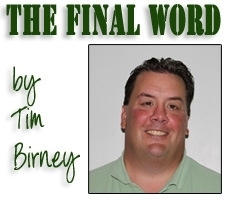 Wrestling dominated the 2019-20 winter season headlines, but there were plenty of other stand-out performers and teams.
The Tioga wrestling team continued its dominance in Section IV, winning its fourth consecutive Division 2 title, and second Section IV Duals title in a row.
Eighth-grader Gianni Silvestri became the youngest wrestler in Valley history to win a state title, taking the honor from A.J. Burkhart, who won a state title at Waverly as a freshman in 2015, and Darryl Page, a South Waverly native who won a state title at Notre Dame in 1985.
The Tigers had four other underclassmen advance to States, with three — 8th-grader Caden Bellis, and sophomores Emmett Wood and Mason Welch — bringing home hardware.
Unfortunately, senior Brady Worthing, who injured his elbow in the semifinals, was denied back-to-back titles with a 6-4 loss in the state finals, capping a brilliant career with a 45-1 season.
Waverly senior Ethan Stotler had a dominant regular season, then won IAC, Section IV Qualifier B, and Section IV, Division 2 titles, before finishing fourth at States. He entered the tournament as the 11th seed.
Stotler was Waverly's first medalist and first state qualifier since Burkhart in 2016.
South of the Border, Athens sophomore Gavin Bradley followed up an outstanding freshman season with a dominating regular season, ultimately finishing up with a 39-4 record and a seventh-place finish at the PIAA Championships.
The feel-good story of the entire winter season was Athens senior Keegan Braund, who entered his senior campaign with a career record of 39-43.
Braund squeaked into the Northeast Regionals with a fifth-place finish (top five advance) at the District 4 Championships, then earned the final berth at the PIAA Championships with a fourth-place finish at Regionals.
At States, Braund faced NEB's Dawson Brown, who had beaten him four times this season and was 6-0 against him in his career, in the blood round. He scored a takedown in the final 15 seconds for a 3-1 win to assure himself of a medal. He finished eighth, with a 33-15 record on the season.
In all, the Valley sent 10 wrestlers to States, with eight earning medals.
Perhaps the most impressive campaign put together by any athlete this winter was Waverly senior Mike Atanasoff in the pool.
Atanasoff established new school records in the 50- and 100-yard freestyle sprints, and ended up second all-time in the 200-yard freestyle. He also joined the 200-win club, becoming the eighth member of the Wolverines' exclusive club.
He earned a third-place medal at States in the 50 free, matching the best place-finish in program history (Pat Fell, 2001), and a sixth-place medal in the 100 free.
Atanasoff wasn't the only Wolverines to win a state medal, or set a school record this winter.
Senior Isaac Chandler did both, placing third in the pole vault at the NYS Indoor Track & Field Championships with a school-record vault of 15-feet, 6-inches.
I'm hoping Chandler gets a chance to reach new heights this spring, but that's a story for a different time.
Chandler had a lot of company in re-writing the Waverly indoor track & field record book. Senior Sheridan Talada broke two records, and teamed with classmates Melina Ortiz, Elizabeth Fritzen, and Cora Smith to break another. Junior Collin Wright and senior Marissa Eisenhower also added their names to the record book.
Waverly senior Scotty Woodring, who re-habbed his way through two knee surgeries in a ninth-month span, set a new school-record for most points (552) in a season, and also set a school record with 39 double-doubles in just 51 career games.
Waverly junior Sidney Tomasso joined the 1,000-point club this season, a club that also includes her sister Alex, who hit the milestone last year.
It was a banner year on the hardwoods South of the border.
The Athens Lady Wildcats exceeded all expectations, posting a 22-6 record, and winning an NTL Large School title, and an NTL Showdown title. They also reached the District 4, Class AAAA title game, and earned a berth at the PIAA playoffs.
I can't talk enough about the coaching job Brian Miller did with this team. As I've said a couple times, the team as a whole was better than the sum of its parts, and that happens due to chemistry and coaching.
The Athens boys matched the girls in terms of results, and qualified for PIAA playoffs, also winning a division title and Showdown title in the process.
Senior Aaron Lane had some amazing performances for the Wildcats, and sophomore J.J. Babcock and freshman Mason Lister showed flashes of being an exciting 1-2 combo for the next two seasons.
Perhaps the biggest surprise of the winter, aside from Braund's PIAA medal, was the Sayre boys qualifying for the postseason.
First-year coach Devin Shaw took over a train wreck of a program, and turned things around quickly. With juniors Zach Moore and Mat Lane, sophomore Dom Fabbri, freshman Lucas Horton and several of their teammates returning, Sayre could become a fixture in the state playoffs for a few years.
Another pleasant surprise, albeit a mild surprise, was the Tioga Lady Tigers qualifying for the postseason.
Tioga struggled against a very tough schedule early in the season, but made a statement with a convincing win over Waverly in early January. The Lady Tigers needed three wins in their final four games to qualify for the postseason, but left no doubt by winning all four.
Speaking of Tioga, the boys bowling team won its fifth consecutive IAC Small School Division title, and returns its top six bowlers next year.
The Waverly boys, who had their run of eight straight division titles snapped last year, returned to top of the Large School ranks, and have six of their top seven bowlers back next year.
The end of the winter season always marks the end of careers, like those of Worthing, Woodring, Atanasoff, Braund, Chandler, Lane, Ortiz, Talada, Smith, Athens' Alex West, Sayre's Jillian Shay, Tioga's Sam Taylor, Giovanna Rossi and Chloe Bellis, Waverly's Derrick Canfield, and many more.
However, it also marks the start for newcomers like Athens freshman Taegan Williams, who won four medals at the District 4 Swimming & Diving Championships and set a new school record in the 500 free, and Athens junior diver Emma Roe, who finished fourth at the District 4 Diving Championships.
Williams wasn't the only freshman contributor for the Lady Wildcats. Taylar Fisher and Ally Thoman also enjoyed stellar seasons and offer a great deal of promise for the future, while Chris DeForest and Ethan Denlinger provide the same for the boys team.
Freshman Kennedy Westbrook and 8th-grader Joey Tomasso stepped in at point guards for their respective Waverly basketball teams, and played with poise beyond their years.
Lister, Horton, Sayre's Dom Fabbri, Tioga's Ethan Perry, Gavin Godfrey, and Isaac Peterson all had outstanding first seasons on the varsity hardwoods, while Tioga 8th-grader Levi Bellis, and Athens freshman Jake Courtney and Aidan Garcia posted winning records in their first year on the wrestling mats, and Waverly freshman Shantilly Decker and Tioga freshman Gage Cain shined on the bowling hardwoods in their first varsity season.
So, while wrestling dominated the headlines, Valley sports fans also witnessed many other outstanding performances, and the large group of newcomers offers much promise for the next fw years once the winter sports season rolls around.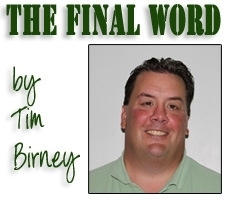 Print Friendly Version