(UPDATED) FROM THE PRESS BOX: WAVERLY GIRLS, SAYRE'S MURRELLE, TIOGA'S TAYLOR HIGH POINTS OF FIRST DECADE OF VSR GOLF COVERAGE
(2020-05-09)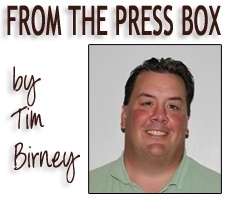 The first decade of golf coverage for Valley Sports Report featured a pair of all-state golfers, several state qualifiers, a few league titles for the boys teams, and closed with an epic win streak and four consecutive IAC and Section IV titles for the Waverly Lady Wolverines.
The Waverly girls had at least on state qualifier in every year of the decade.
Molly Walker made the cut for the state tournament in 2010, followed by Erin Sweeney in 2011 and '12, Jordan Raupers in 2013.
Eighth-grader Capria Picco and 7th-grader Alex Tomasso, making the first of six trips to States, offered a glimpse of the future with their first trip to the state match in 2014.
Walker placed 64th for the best finish in the first half of the decade for the Lady Wolverines.
Alex Tomasso was a solo act for Waverly in 2015, thanks to a knee injury that kept Capria Picco out of action for the season. She had a program-best 51st-place finish at States.
Horseheads won the first six Section IV titles of the decade, but the tide turned in 2016 with a healthy Capria Picco, and the arrival of 7th-graders Sidney Tomasso and Gabby Picco. Eighth-grader Gianna Picco rounded out the starting five consisting of five cousins.
The 2016 season saw the Tomasso-Picco fivesome win the program's first-ever Section IV title, with four of them —Alex Tomasso, and Capria, Gianna, and Gabby Picco — advancing to States. Alex Tomasso had the best finish, matching her 51st-place finish as an 8th-grader.
Also in 2016, Capria Picco won the only individual Section IV title in program history, and Gabby Picco recorded a pair of holes-in-one in the same round during the Section IV Championships, which is a state record.

The following year Waverly repeated as Section IV champs and once again advanced four — Alex and Sidney Tomasso, and Gianna and Gabby Picco — to the state tournament. Alex Tomasso finished 20th to earn all-state honors.
In 2018, the Lady Wolverines made it a three-peat, and in the process advanced as a team to the first-ever New York State team championships. They finished third (and were the only Division 2 entry in the 11-team field). At States, Alex Tomasso once again had the best finish at 28th, while Gianna Picco and Capria Picco also cracked the top 50, finishing 40th and 50th, respectively.
Waverly finished off the decade by completing its four-peat in 2019 — running their regular-season win streak to 118 matches in the process. Playing without two of their top four players at States, Waverly finished eighth, but Alex Tomasso achieved all-state status for the second times with a program-best 18th-place finish.
On the boys side, Tioga had at least one qualifier for the Section IV State Qualifier in eight of the 10 years of the decade, with Sam Taylor advancing to States three times. The Tigers closed the decade on a high note with a pair of overall IAC Championships, and a Class D Championship in 2019.
Ryan Vicki and Madison Timchak represented Tioga at the state qualifier in 2011, and Noah Schumacher was there in 2013-15.
In 2015, Schumacher was joined by 7th-grader Sam Taylor. Neither made the cut for States.
A year later, Taylor advanced to States after a sixth-place finish at the State Qualifier and placed 59th.
In 2017, Taylor enjoyed the best season of his high school career. He was joined at the State Qualifier by sophomore A.J.,Middendorf, then went on to States and earned all-state honors with a 17th-place finish.
In 2018, Taylor, Middendorf, and Jake Robertson, who all advanced to the State Qualifier, led Tioga to an IAC title and a second-place finish at the Class C Championships. Taylor was the only one to qualify for States, but struggled to a 65th-place finish.
A year later, Taylor and Middendorf led the Tigers to another IAC title and a Class D Championship, However, both missed the cut for States.
It was a rough decade for the Waverly boys team, which did not advance a golfer to the State Qualifier.
South of the Border, Athens enjoyed the most team success, winning two NTL titles in 2014, while Sayre's Ryan Murrelle was the most highly-decorated golfer of the decade as a four-time Regional qualifier and one-time State qualifier.
As a freshman, Murrelle advanced to Regionals with a second-place finish at the District 4 Championships, but did not qualify for Regionals.
A year later, Murrelle finished fourth at Districts, and missed out on a chance for a playoff for the final state berth by one stroke.
As a junior, Murrelle won the District title, but missed out on a trip to States in a three-way playoff at Regionals.
In 2017, Murrelle finished sixth at District, and in his fourth and final shot, advanced to States with a ninth-place finish at Regionals. He also fared admirable at States with a 25th-place finish.
James Esposito (2018), Gavin Blair (2019) and Kannon VanDuzer (2019) all qualified for Districts, but missed the cut for Regionals to close out the decade.
At Athens, Garrett Ulmer qualified for Districts in 2011 and '12, but missed the cut for Regionals.
In 2012, freshman Zach Sitzman, in his first of four trips to Districts, finished seventh, missing out on a trip to Regionals by one spot.
After missing the cut for Regionals as a sophomore, Sitzman and Jacob Aquilio led Athens to an NTL title in 2014. Aquilio, who advanced to Day 2 at Districts, and Sitzman both missed the cut for Regionals.
Sitzman capped his career by helping the Wildcats to an NTL co-championship, as well as winning a District 4 title to earn his first trip to Regionals. However, Sitzman missed the cut for States.
In 2017, Nate Kennedy finished second at the District 4, Class AAA Championships, and advanced to Regionals, where he missed the cut. The following year, Kennedy qualified for Districts again, but did not advance to Regionals.
———————
While the Pa. golfers were able to get their season in this school year in the fall, the N.Y. golfer weren't so fortunate this spring.
It's a shame, I think Sam Taylor was primed to write quite a story of redemption, erasing the memory of missing out on States as a junior with a strong showing at States, which was moved to Soaring Eagles this year, a course he's very familiar with.
The Waverly girls would not likely have been as fortunate, with Sidney Tomasso switching to softball, and Gabby and Gianna Picco playing tennis before the suspension and ultimately the cancellation of the spring season.
College seniors playing spring sports are getting another year of eligibility if they choose, but for high school seniors there are no do-overs.
My heart breaks for them.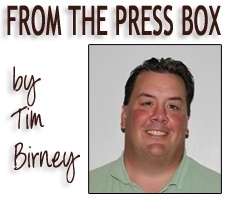 Print Friendly Version