BLAST FROM THE PAST (2010-06-02): REDSKINS COMPLETE DISTRICT 4 BASEBALL THREE-PEAT
(2020-05-18)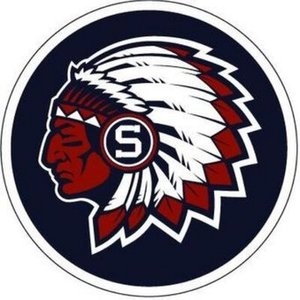 By TIM BIRNEY
Valley Sports Report
I've said it a thousand times, and I'll likely say it 10 thousand more, "Valley Sports Report has been blessed to have so many great teams and great athletes" in its coverage area. Without them, the site would be nowhere near as successful as it is.
In an effort to provide "positive" news to read, I'm going to re-run significant game stories from the last 10 years, as well as stories detailing individual athletes, whether it be from state wrestling, track & field, golf, cross country, etc.
With each story, I'll add a couple paragraphs to set the stage for the game — and add some thoughts, insights or recollections of that particular event. Unfortunately, most of the posts will lack photos. (I've had two external hard drives containing more than 30,000 photos go bad.)
We will kick things off with the first District 4 title in the VSR era — Sayre's 10-5 win over Canton on June 2, 2010, the Redskins third straight Class A title.
Joey Antonetti starred on the mound for the Redskins, who had a host of hitting stars in the game.
——————
SAYRE WINS THIRD STRAIGHT DISTRICT CHAMPIONSHIP
By TIM BIRNEY

Valley Sports Report
WILLIAMSPORT - Tyler Williams, Jared Donovan and Alex Lyons rapped out crucial two-RBI hits and Joey Antonetti gutted out the final two innings on the mound to lead Sayre to its third straight District IV baseball championship - a 10-5 win over Canton here at historic Bowman Field in the Class A playoffs.
"Any time you get to a district title game it's an accomplishment," said Sayre coach Kyle Raupers, "but to get here three times in a row and to win all three is something very special."
Antonetti, who picked up the win with 4 2/3 innings of relief work, said the "three-peat" was something he and his teammates had been gunning for.
"We've been looking forward to this game all season," said Antonetti, who struck out five and walked one, while allowing four runs - three earned - on seven hits.
The Redskins, who beat Canton 12-2 at home and lost 6-4 at Canton during the regular season, also beat the Warriors in last year's District 4 title game.
The Warriors scored an unearned run in the first inning and led 1-0 when they came to bat in the top of the third.
Emmett Watson led off the third with a ringing double to the right-center field gap. After a sac bunt, moved Watson to to third base, Antonetti relieved Taylor Skerpon, who started "because Canton was probably expecting our ace Joey (Antonetti) to start," said Skerpon after the game.
Antonetti answered the call by getting a strike out and a ground out to end the threat.
Skerpon did his job, however, pitching 2 1/3 innings and allowing just one run on four hits, while striking out two.
Sayre tied the game in the bottom of the third, taking advantage of a Canton error off the bat of Josh Burlingame to score Antonetti, who had walked to lead of the inning.
Canton responded quickly, taking a 2-1 lead on Corey Lee's RBI single in the top of the fourth, but Antonetti - with runners on first and second and no outs, got out of the jam with a strike out and a line-drive double turned by Nick Skerpon and Burlingame.
The Redskin bats, which had been silenced through three innings by sophomore Scott Rockwell, came to life in the fourth.
Rockwell, who worked around three walks in the first three innings, walked Alex Lyons and Nick Skerpon to start the fourth. Canton second baseman Evan Perry, who saved a run with a diving play in the first inning, then made a diving stop in the hole behind second base to rob Donovan of a run-scoring single and scrambled to second to record the force out at second.
Dominic Villanti, however, then ripped a line-drive double down the left-field line to score Lyons to tie the game at 2-2, setting the stage for Williams' two-out, two-run single to center field that gave the Redskins the lead for good.
After Antonetti shut down the Warriors in the top of the fifth, the Redskins scored three more runs in the bottom of the fifth, but it wasn't without overcoming a bot of adversity, to stretch its lead to 7-2.
Burlingame drew a walk to start the rally and then Rockwell hit Taylor Skerpon with an 0-2 pitch. Lyons then hit a hard grounder that shortstop Watson kept in the infield with a diving stop for a single to load the bases.
Nick Skerpon then hit a soaring fly ball to the warning track in dead center field that appeared to score Burlingame, but he was called out on appeal for not tagging up at third base.
With Taylor Skerpon and Lyons on third and second, respectively, Donovan delivered his timely hit, ripping a single into center field. Donovan took second on the throw home and third when the throw sailed to the back stop. He eventually scored when Rockwell dropped an infield pop up.
The Warriors wouldn't go quietly as Ryan Bell ripped a 3-2 Antonetti fastball off the right-center field wall to plate two runners. Bell later scored on an RBI single by Thomas to make it 7-5.
Rockwell, who threw 92 pitches in the first five innings, walked Williams to lead off the bottom of the sixth inning, but appeared to catch a break when Antonetti was called out for stepping on home plate while attempting to lay down a sacrifice bunt.
After Burlingame's groundout moved Williams to second, Rockwell's father - Canton coach Bob Rockwell, elected to intentionally walk Tyler Skerpon to face Lyons.
It would prove an ill-fated decision as Lyons hit a 3-1 fastball off the right-centerfield fence to push the Sayre lead to 9-5.
Nick Skerpon's line-drive single over the second base bag scored Lyons to provide the Redskins final run.
Antonetti, who labored through the sixth inning, had new life in the seventh.
"I struggled a bit in the sixth," said Antonetti, "but being up five runs, instead of two helps a lot. You can play around with your pitches a little."
Antonetti gave up a pair of singles in the seventh, but got Corey Lee on a fly ball to center fielder Donovan to end the game.
Raupers gave Antonetti credit for gutting out the final two innings, but said it was his game to win or lose.
"When I went out there in the sixth, he said he was all right. He said 'I want to stay in," said Raupers.
"I said, 'you're staying in, now throw strikes,'" laughed Raupers.
The Redskins improve to 19-3 on the season.
——————
Five days later, Pius X put an end to Sayre's season in the opening round of the PIAAA Class A playoffs at historic Bowman Field with a 6-1 win.
The Redskins managed just three hits — singles by Tyler Williams, Alex Lyons, and Josh Burlingame.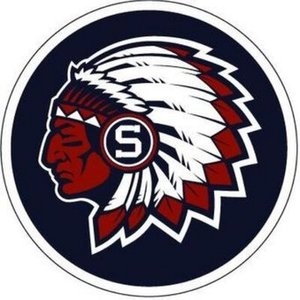 Print Friendly Version