BLAST FROM THE PAST (2013-05-30): WAVERLY WINS FIRST (AND ONLY) SECTION IV BASEBALL TITLE
(2020-05-19)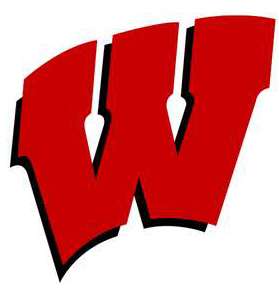 By TIM BIRNEY
Valley Sports Report
I've said it a thousand times, and I'll likely say it 10 thousand more, "Valley Sports Report has been blessed to have so many great teams and great athletes" in its coverage area. Without them, the site would be nowhere near as successful as it is.
In an effort to provide "positive" news to read, I'm going to re-run significant game stories from the last 11 years, as well as stories detailing individual athletes, whether it be from state wrestling, track & field, golf, cross country, etc.
With each story, I'll add a couple paragraphs to set the stage for the game — and add some thoughts, insights or recollections of that particular event. I'll also tack a summary of the end of the season at the end.
Unfortunately, most of the posts will lack photos. (I've had two external hard drives containing more than 30,000 photos go bad.)
——————
Today, we flash back to May Of 2013, and Waverly's first (and only) Section IV, Class B baseball title. The Wolverines entered the postseason with a 15-5 record.
On May 23, Bronson struck out 13 in a four-hit shutout as Waverly blanked Susquehanna Valley, 4-0, in a rain-shortened six-inning contest in the Class B quarterfinals. He also hit a two-run home run in the win.
On May 29, Waverly trailed top-seed Chenango Valley 5-0, but rallied for a 9-6 win. The Warriors scored five runs — three earned — off Waverly ace Patric Bronson in the first inning, but the big right-hander settled down and gave up just two hits over the next five-plus innings.
Dylan Perry's two-run double in the top of the fourth tied the game at 5-5, but CV scored in the bottom of the inning to make it 6-5.
Waverly took advantage of two CV errors in the fifth inning, and used run-scoring singles by Matt McCabe and Kyle Kozma, and an RBI double by Cody Marchese to plate four runs for a 9-6 lead.
Bronson retired the first batter in the seventh inning, and was forced out of the game by cramps. Perry finished off the game for the save.
With Bronson unable to pitch after pitching 6 1/3 innings the prior day, Perry took the ball ON MAY 30, 2013 and the Wolverines made history against Oneonta, which had beaten Waverly in the Class B semifinals in 2011 and 2012, and won a state title in 2012.
——————
WAVERLY KNOCKS OFF ONEONTA — WINS FIRST-EVER SECTIONAL TITLEBy TIM BIRNEY
Valley Sports Report
ENDICOTT — You never know when you might make history.
For a group of Waverly baseball players, their time was Thursday as the Wolverines topped Oneonta, 6-4, to win the school's first-ever Section IV baseball title here in the Class B championship game at Ty Cobb Stadium.
"It feels amazing," said Waverly coach Kyle McDuffee. "It's hard to believe this is the school's first Section title.
"We were here six years ago and we thought we'd be back, but the truth is you never know if you're going to get back.
"I'm very proud of each and every member of this team," he added.
Beating Oneonta made it that much sweeter, said senior co-captain Cody Marchese.
"They've ended our season the last couple of years," he said. "It's nice to have it go the other way."
Senior co-captain Patric Bronson said the title is the culmination of a journey.
"As 9th-graders, Cody (Marchese), Dylan Gutierrez and I told coach McDuffee we were going to bring him here and win him his first (Section title)," he said. "It feels great to really do it."
Junior Dylan Perry scattered 12 hits and allowed four runs — all on solo home runs, while striking out a season-high 10 batters and walking just two in picking up the win.
The key for Perry was pitching ahead in the count. He threw a first-pitch strike to 28 of 34 batters in the game.
"I was focused on throwing strike one and making them hit my pitch," he said. "And, the guys made a lot of plays behind me."
One Oneonta batter keyed in on Perry was senior Chris Pindar, who hit three solo home runs in the game.
"If I never face him again, it won't bother me a bit," laughed Perry.
The difference in the game was Waverly's defense, which played flawlessly behind Perry, while Oneonta committed five costly errors that led to three unearned runs.
"The kids played great behind Dylan today," said McDuffee.
Pindar gave Oneonta a quick 1-0 lead with two outs in the home half of the first inning, but it could have been worse.
Collin Neer stroked a one-out single, but Waverly catcher Anthony Girolamo picked him off first base moments before Pindar's blast over the left-center field fence.
In the second inning, Waverly loaded the bases with two outs on singles by Bronson and Kyle Kuzma, sandwiched around an error, that allowed Matt Lee to reach base. However, Oneonta starter Brock Eichler registered a strike out to escape the jam.
In the home half of the second, the Wolverines defense cut down a runner at the plate on a perfect relay throw from right fielder Kuzma to Marchese to Girolamo to keep the deficit at 1-0.
The Wolverines tied the game in the top of the third. Marchese led off the inning with a line-drive single to right field and scored on back-to-back Oneonta errors that left Girolamo and Perry on second and third base with no outs.
Eichler escaped further damage when Girolamo aborted an attempt to score on a fly ball to right field and was caught in a run down for a double play. Bronson then lined out to third base to end the inning.
In the fourth inning, Waverly finally took advantage of a scoring opportunity and plated four runs to take a 5-1 lead.
Lee led off the inning with a hard ground-ball single to left field and advanced to second on a sacrifice bunt by Kuzma.
After McCabe worked an eight-pitch walk, Marchese rifled a single to right field to load the bases.
Girolamo gave Waverly the lead for good with a line-drive RBI single to right field that was misplayed, also allowing McCabe to score for a 3-1 lead.
After Perry reached on a fielder's choice that erased Girolamo and pushed Marchese to third, Cooney stroked an RBI single to right field. A high throw to third base allowed Perry to score to make it 5-1.
In the bottom of the fourth, Oneonta cut the lead to 5-2 on a solo home run by Noah Sheehan.
The Yellowjackets followed up with back-to-back singles by Peter Brunetta and Matt Bitzer, but Perry buckled down and escaped further damage.
Oneonta continued to chip away at the lead in the bottom of the fifth when Pindar unloaded on a Perry 3-1 fastball and deposited it into the trees over the left-center field fence to cut the deficit to 5-3.
The Wolverines added a key insurance run in the top of the sixth on a one-out double into the right-center field gap by Perry and an RBI single up the middle by Zac Saxon.
Brunetta singled up the middle and Bitzer walked to put runners on first and second with one out in the bottom of the sixth, but Perry notched a strike out and then induced a come-backer to end the threat.
With one out in the seventh, Pindar, whose first two home runs came on fastballs, unloaded on a Perry breaking ball for his third homer to cut the lead to 6-4.
With two outs, John Vega kept Oneonta's hopes alive when he singled on an 0-2 pitch, but Perry finished off the game with a strike out of Sheehan moments later.
"Dylan Perry did a nice job tonight," said McDuffee. "Dylan Perry has been known as a good player. After tonight, he'll be remembered as a great player after winning this game."
Lee, hitting seventh in the order, led Waverly at the plate with three hits, while eighth-place hitter Kuzma added a single.
"The bottom of our line-up has been the key to us winning the last two games," said Marchese. "They've come through with some big hits."
Marchese added two hits and two runs scored, while Perry had a hit and two runs scored and Cooney and Saxon each delivered a hit and an RBI. Bronson singled and McCabe scored a run for the winners.
Vega, Bitzer and Brunetta each had two hits in Oneonta's 12-hit attack.
Waverly will return to action Tuesday in the opening round of New York state playoffs Tuesday at U-E's Ty Cobb Stadium.
——————
On June 4, Clinton ace Anthony Rizzo fired a 2-hitter and struck out 16 in a 6-0 win over Waverly at Ty Cobb Stadium in the New York State Class B quarterfinals.
Perry and Bronson accounted for Waverly's only two hits.
Bronson was a second-team all-state selection after an 8-2 season, which included a 2.00 ERA and 105 strikeouts in 63 innings. As a junior, Bronson was a fourth-team selection after 8-2 season, which including a 0.41 ERA and 107 strikeouts and just 17 walks in 68 innings. He allowed just 20 hits and opponents hit .088 against him.
Marchese was a sixth-team pick after hitting .473 on the season with 44 hits and 41 runs scored, and Perry earned a seventh-team nod after hitting .410 with 36 RBI and 30 runs scored. He was also 4-2 on the mound with a 2.18 ERA.
By the way, Oneonta's Pindar was a first-team selection, as was Clinton's Rizzo.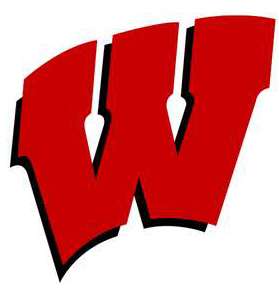 Print Friendly Version