BAKER'S SPORTS PEN: IF YOU BUILD IT; HE WILL COME
(2020-05-19)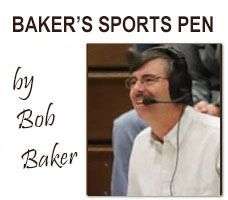 When friends ask me what's my favorite movie, it doesn't take me long to answer.
Without thinking twice, I quickly reply "Field of Dreams."
I think we can all relate to the storyline of the movie — playing catch with your dad, or mom, in your backyard as a child.
Last fall, I had the opportunity to travel to Dyersville, Iowa as part of a southwestern excursion with some friends. The stop wasn't on the original itinerary, but after seeing our potential destination was only one hour away, I was able to convince part of the group to travel north for the day.
Once you break off the main highway, you are literally on your own. No billboards or signs will direct you to your final objective. The locals have purposely set it up that way to keep things as tranquil as possible.
You trust your GPS and your instincts to get you to the Lansing Farm on Lansing Road. You better bring lots of patience with you as there were a handful of times we wondered if we would ever arrive at our destination.
Imagine our confusion while pulling a 34-foot long travel trailer along the back roads of Iowa. It's much like maneuvering a charter bus on the side streets of Boston while looking for parking near Fenway Park.
Toss in the fact it had rained much of our trip out to Iowa and road conditions were not the best. I could hear every little pebble bouncing up against Tammy's new camper. I was sure mud was covering the shiny new paint. However, I had convinced everyone it was not going to rain on our parade.
As we rounded one more turn, with the rain ending, we reached our destination. My "Field of Dreams" was before me. It was just like in the movie … never-ending rows of corn growing beyond the outfield; the quaint white house up on the knoll; the small set of wooden bleachers next to that perfect little baseball diamond.
Is this heaven ?
No, it's Iowa
Upon exiting our vehicle, I quickly donned my Mets jersey while securing my baseball and gloves. As we made our way to the field, I also made sure my wife was going to be a Mets fan for one afternoon with a New York jersey of her own. Prior to our trip, I had visited a near-by sporting goods store so I was able to surprise her with a new baseball glove. I'm left-handed, so mine were of no help to her.
Our first stop was the bleachers just to take in the surroundings. I was still in awe that I was standing on the same field that Kevin Costner, James Earl Jones, Ray Liotta, Burt Lancaster, Dwier Brown and many others had joined together 30 years ago.
Was I really here? I didn't want to rush onto the field, worrying my adventure would end too quickly much like Moonlight Graham's visit to the Majors lasted just one game.
I eventually convinced myself I was really here. Tina and I crossed the warning track of pebbles onto the field, and, just like in the movie I, playing the role of Costner, asked my wife, "Hey T, you wanna have a catch?"
I must admit every time I see that final scene when Ray Kinsella asks his father for a game of catch, my eyes tear up. I can admit that because I know I'm not alone. However, no tears on this day, just smiles.
For the next 10 minutes, we tossed the baseball back-and-forth. It didn't matter her throws weren't perfect and mine were a little rusty as well. I recall as a child a lot of my tosses weren't the best to my dad. However, just like in the movie, we were two baseball fans enjoying a game of catch.
We were soon joined by a few others on the diamond. One family chose just to walk around the field — the younger ones of the group running the bases. One gentleman was tossing a baseball up in the air and attempting to hit it. My wife suggested I go offer to pitch to him. He welcomed the idea as I managed to get a few throws over the plate.
We later switched roles as I stood in the batter's box for a few rips. We could barely get the ball out of the infield, but it didn't matter, pitching and just making contact were the goals of the afternoon.
That's the unique thing about baseball fans – two total strangers can wind up throwing batting practice to each other and create a memory that will last forever. We thanked each other for the opportunity and went our separate ways.
"Go the distance."
Every baseball fan also has a story has a story to tell. It might be a Little League contest we played in; it might be a moment we watched on television or a game we saw in person. Fans are always willing to share with someone or listen to another's favorite moment. My story is the day I witnessed Derek Jeter's 3,000th hit at Yankee Stadium.
During our visit we made acquaintances with a woman who had been at the World Series "Earthquake" Game. It was the scariest moment of her lifetime. She still has the ticket some 30 years later.
That's the beauty of being a baseball fan — we all have a story to tell.
It was getting time to move on. My ninth inning had arrived. We took one more walk around the field and sat in the bleachers for one final look. Just like Ray Kinsella could see the ghosts of the players, I was attempting to imagine what it was like 30 years ago on this tiny baseball field.
This field … where everyone's dream of playing catch can come true.
And don't forget to give your pet an extra hug tonight.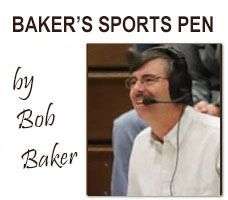 Print Friendly Version