THE FINAL WORD: PUTTING A BOW ON THE 2019-20 SEASON
(2020-06-29)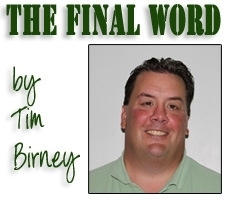 The first two-thirds of the 2019-20 high school sports year provided more tremendous performances and accomplishments from our Valley athletes. The final one-third … well, that's a completely different story.
The school year began in normal fashion with practices beginning in mid-August.
Tioga football and Athens girls soccer once again dominated the headlines, but had company with several other teams and individuals earning accolades.
Sophomore Emmett Wood is starting to write a legacy resembling that of Jesse Manuel. He rushed for 2,356 yards scored 42 all-purpose TDs to lead Tioga to an unbeaten regular season, its eight Section IV title in nine years, and the Tigers' eighth appearance in nine years in the state semifinals.
Tioga's dreams of a second state title were dash by defending and eventual state champion Clymer / Sherman / Panama, which rallied for a 28-27 win after Wood was injured in the third quarter.
The Athens girls, led by senior Abby Sindoni, won their second straight District 4 title for the first time in program history.
Waverly junior Collin Wright became the first Waverly boys to make three trips to the New York State cross country championships, and Sheridan Talada became the first Lady Wolverine to medal at the state meet.
Seniors Chloe Croft and Paige Lewis led the Lady Wolverines volleyball team back to the Section IV championship match, but they came up short in their title defense.
Coach Kevin Gorman continued the Sayre football program rebuild by directing them back to the District 4 playoffs — the first consecutive postseason appearances for the Redskins since the state playoffs began in 1988.
The Athens boys continued their NTL supremacy on the soccer pitch under coach Jake Lezak, and also made their fourth consecutive appearance in a District 4 title match. The Wildcats have won two titles and have two runner-up finishes in the last four years.
The fall season smoothly transitioned into the winter season, and the Valley teams and individuals collected even more postseason hardware.
The Tioga wrestling team may have made the most headlines this winter, but there plenty of other accolades to go around.
In coach Kris Harrington's four years at the helm, the Tigers have gone from one of the best, to the premier program in Section IV. They have won four straight Section IV, Division 2 team titles, and have represented Section IV at the State Duals in all three years of its existence. They also won back-to-back Division 2 team titles at the New York State Championships.
During Harrington's tenure, Tioga has had 18 state qualifiers, including 11 Section IV champions. The Tigers have had 13 state medalists, including three state champions, two runners-up, and a third-place finisher.
This year, Tioga advanced six wrestlers to the New York State Division 2 Championships, with five reaching the podium, led by 8th-grader Gianni Silvestri, who became the youngest champion ever from a Valley school. It marked the second time in three years, Tioga has sent six wrestlers to States.
The wrestling success wasn't confined to Tioga. Athens sophomore Gavin Bradley earned his second PIAA medal, and Wildcat senior Keegan Braund hit his stride late in the season and, much to the surprise of many, earned an eighth-place medal at Hershey.
Waverly's Ethan Stotler capped a brilliant career at Waverly, with an outstanding senior season and a fourth-place finish at the New York State Championships.
The winter success wasn't limited to the wrestling mats either.
Waverly senior Mike Atanasoff capped an incredible career with a third-place finish in the 50-yard freestyle at States, matching the best finish in the history of the stories Wolverine swim program. He graduates with school and IAC records in the 50 free (21.1 seconds) and the 100 free (46.61 seconds), and is second all-time at WHS in the 200 free (1:46.51).
As a team, the Wolverines recorded their third consecutive unbeaten regular season, and ran their win streak to 43. They have won three straight IAC regular-season titles, and three of the last four league championships.
Six — three boys and three girls — of the eight Valley basketball teams qualified for the postseason.
The Athens girls were the best team story of the winter, far exceeding preseason expectations under coach Brian Miller and posting a 22-6 record. The Lady Wildcats won an NTL Large School Division, and an NTL Showdown title, and finished second in the District 4, Class AAAA playoffs to earn a berth in the PIAA playoffs.
Waverly senior Scott Woodring's returned from a knee injury that ended his junior season after just seven games and became the program's first-ever first team Class B all-state selection.
He averaged 26.3 points and 14.8 rebounds per game this season, as well as 2.2 blocks and 1.4 steals. He scored a school-record 552 points, and shot 56.9 percent from the field.
Woodring finished his high school career with 1,083 points, 682 rebounds, and a school-record 39 double-doubles in 51 games.
The Tioga boys bowling team won its fifth straight IAC Small School Division title, while the Waverly boys returned to top of the Large School standings after a one-year absence.
The winter postseason began seamlessly, and all of the Valley athletes and teams were able to complete their seasons.
Then, on March 16 everything came to a screeching halt. The fear surrounding the Covid-19 pandemic resulted in a national lockdown, and the culmination of a few New York State and PIAA state championships, most notably the boys and girls basketball tournaments, were halted, and eventually canceled.
"Flattening the curve" evolved into an attempt to beat the virus, and the spring season was wiped out of the books altogether, depriving diamond standouts like Sayre's Quinn Hanafin and Athens' Megan Bennett and Keegan Rude, golf standout Sam Taylor of Tioga, and track & field standouts Sheridan Talada, Cora Smith, Elizabeth Fritzen, and Melina Ortiz — all of Waverly — of their senior seasons.
It was an ending to the sports year like we've never seen, and, hopefully, will never see again.
——————
As usual, the end of the school year marks the end of many outstanding high school career, like those of the aforementioned seniors as well as Athens' Aaron Lane, Keegan Rude, Damian Hudson, Luke Arnold, Jesse Sumner, David Scheftic, Doug Vosburg, Alex West, Haley Barry, Haley Chambers, and Avery Priester; Sayre's Isaiah Firestine, Corbin Brown, Ethan Miller, Cam Wheeler, Kayla Hughey, and Emily Sutryk; Waverly's Jalen McCarty, Brandon Clark, Thomas Price, Sadie VanAllen, Elizabeth Fritzen, and Paige Ackley; and Tioga's Mason Booser, Dom Wood, Aaron Howard, Thomas Cook, David MacWhinnie, Giovanna Rossi, and Chloe Bellis.
And like most years, there's a crop of newcomers ready to take the place of the graduating seniors.
This year is an especially strong crop of boys, led by Waverly's Joey Tomasso, Sayre's Luke Horton, Zach Garrity, and Jackson Hubbard, Athens' Mason Lister, and Tioga's Gavin Godfrey, Isaac Peterson, and Ethan Perry.
The girls also had a pretty good batch of newcomers, led by Waverly's Kennedy Westbrook and Lea VanAllen, and Athens' Taegan Williams, Ally Thoman, Emma Bronson, and Jenny Ryan.
I'll miss watching all the seniors who are leaving us for bigger and better things, but I look forward to watching all of this year's newcomers to see what they can accomplish over the next few years.
The first two-third of the 2019-20 school year were memorable in their own right, but the spring of 2020 will never, ever be forgotten. Hopefully, it will never be duplicated.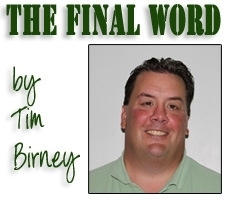 Print Friendly Version